Posts from —
June 2013
………………………………………………………………………………………………………………………………………
"Evolution/Revolution 2"
and the "Africa Speaks" Conversation
By  Dr. José  Rodeiro
Art Editor
Photos by Christie Devereaux
Within Pretoria's acclaimed University of South Africa (UNISA) Art Gallery, an exhibition titled "Evolution/Revolution 2," by African-American master Ben Jones, will be on display from September 28 through October 8, 2013.  This ecologically insightful and edifying art show is part of a ground-breaking Pan-African initiative known as Africa Speaks, Come Join the Conversation conference, to take place at the Kgorong Centre in Pretoria.
Jones' exhibit, curated by Bongani Mkhonza, accentuates a growing global 21st Century insistence on broadening "green" awareness.  In a similar ecological light, recently in Los Angeles, Calif., the noted astrophysicist Dr. Stephen W. Hawking said that according to his calculations, humanity will not survive another 1,000 years because earth is becoming increasingly unstable, unpredictable and unable to sustain human life.  To avoid extinction, Hawking recommends NASA accelerate space-exploration to quickly permit humanity's escape "beyond our fragile planet."
Paradoxically, as a visual-artistic counter argument to Hawking's grim assessment, Ben Jones'  E/R2 exhibit provides a visionary "socio-scientific" series of images furnishing optimistic alternatives as conduits for human development, continuation, and sustainability on earth.
Message
Ben Jones is widely considered by many scholars and art critics to be one of the most significant living African-American "2-D" visual artists of his generation.  He and his work are cited in every major survey of African American art, including Richard J. Powell's Black Art, Sharon Patton's African American Art, and Henry Sayre's World of Art. He has been well-reviewed by leading critics and scholars, including Lowery Simms, Eddie Chambers, Dennis Raverty and Alejandro Anreus.  His art is in major public and private collections throughout the world.  Also significant is the fact that Jones generously shares his extensive knowledge of contemporary art via insightful lectures, including statements about his own work and creative process. He has presented at Harvard University, Rutgers University, Morgan State University, Purdue University, Howard University, Savannah College of Art and Design, Boston Museum of Fine Arts, New Jersey City University, and elsewhere.

Each E/R2 work presents poetic malerisch-layered wallpaper-esque surfaces strewn with printed-on-canvas statements by poets, environmentalists and historical figures.  Several works consist of billowing spatial nebulae floating upon surfaces containing circumspectly selected symbols, words, logos, icons, stanzas, shapes, forms, colors, tones and textures of spiritual, political and economic import.  Each image's milieu depicts an abstract and symbolic space inhabited by Neo-Pop motifs, such as trademarks and signs, as well as abstract pictograms superimposed on  painterly liquid pools of smooth wet-glazed tinted-hues.
Thanks to this elegant push/pull of congruous hermeneutic elements, each piece exhibits rhythmical 'inner-space/outer-space' cacophonies of binary juxtapositions, i.e., visual, sequential and spatial inhalations and exhalations of forms and shapes.  In some images, the visual-plane is a "breathing surface."   Consequently, as viewers confront each image, they may subliminally assume profound and unexpected insights about the sanctity of Life, Earth, Humanity's Well-being, and the intricacy of Nature.
Evolution/Revolution 2"  interweaves two 21st Century Neo-Scientific Socialist¹  themes at the root of the Africa Speaks conference:  Human Development in relationship to Life's struggle to survive; and, sustainability in the face of diminishing resources.  It cautions viewers that we are all imperiled by the greed of people and corporations. For example, in his  Thank You BP (2010), Jones affirms that, on the whole, "captains-of-industry" sanction daily economic decisions without thought of consequence. This echoes Hawking's pessimistic prediction, also predicated on corporate greed,  that the end of human life on the planet within 1000 years seems inevitable – unless the green clarion call of Jones's "Evolution/ Revolution 2" is heeded.
Jones's art draws  attention to a broad range of environmental disasters, from the nuclear power plant meltdown at Chernobyl (1986), to the Exxon Valdez oil spill off  Prince Williams Sound, Alaska (1989), to the Prestige oil-spill in northern Spain (2002), to the Prudhoe Bay, Alaska, oil spill caused by "BP" (2006); to the deadly BP Deepwater Horizon oil spill in the Gulf of Mexico (2010). Jones' work highlights the ongoing Chevron Petroleum ecological catastrophe that is destroying vast tracks of Ecuadorean rain forest, and the environmental effects of the multibillion dollar ethno-racist fence along the Rio Grande and Sonora Desert borderline separating the USA and Mexico.

Style
Via his Scientific Socialistic¹ "Psychological Morphologies," Jones ingeniously combines Neo-Pop elements with virtuoso Helen Frankenthaleresque "Post-Painterly" Large Color Field layers consisting of superimposed pigmented liquid shapes, with allusions to Pollock's Action Painting drips.  Generally, he relies on distinctive wetter application of drip-technique on surfaces, including Large Color Field drenching and pouring.  Neo-Pop elements merge with traditional New York School Abstract Expressionist 'art-making' methodologies, as well as Post-Painterly Washington School Large Color Field wet saturations of hue placed on repeated green-oriented poetic-texts suggestive of wallpaper-patterns.  The series uses decorative patterns and asks viewers to critically reflect upon a host of perilous ecological "life and death" issues.
Throughout E/R2, Jones references the Pop aesthetic of the 1960s in relation to 1950s' Abstract Expressionism in conjunction with Mid-Atlantic Post-Painterly Painting of the 1960s and 1970s.  During these years (from late-1950s until mid-1970s and beyond), Jones was particularly attracted to mixed-media Pop works by Robert Rauschenberg,  and admired the explosive power of Jackson Pollock's drips.   But, of all the artists of that time, Romare Bearden, whose strong urban social-consciousness is reflected in mixed-media works presenting everyday life in the inner city's Black community, played the central role in Jones's aesthetic evolution.
Equally, music, dance and performance are keys to Jones's visual art.  Jones cites the work of socially conscious musicians, performers, dancers and singers, including John Coltrane, Nina Simone, Miriam Makeba (aka "Mama Africa"), Paul Robeson, Miles Davis, Dinah Washington, Chuck Davis and Doug Ashdown, who wrote Winter in America.   Jones' art is readily comparable to these masters' expressions, but also connects with the tone and message of political literature by poet-advocates, such as Amiri Baraka, the famous Beat Poet and his wife Amina Baraka. Both consistently bolstered Black consciousness, while stressing the need for deeper political awareness.  Another great influence during the 1960s and 1970s, was "Jazz Poetry," especially the musical poems of the late Southwest poet Jayne Cortez. Cortez ingeniously amalgamated poetry, music and performance-art into a unique "oneness."  And, like Amiri and Amina Baraka,  Cortez formed a strong creative relationship with her spouse Melvin Edwards, the world-class African-American sculptor, collaborating nationally and internationally on numerous art and poetry projects.
In his E/R2 images, Jones maintains a signature-style in accord with celebrated art works created by several venerated American art masters who hold one thing in common: an innate capacity to reiterate, using repetition of  visual images, sounds, progressions, patterns, lines, shapes or forms, to achieve an artistic critical mass.  Examples include: Edgar Allen Poe's The Bells; Walt Whitman's endless repetition of identical clauses; the Prendergast Brothers' persistent dabbing of fat Post-Pointillist daubs of broken-color, dabbed repeatedly in the manner of  contemporary artist Chuck Close. Or consider Gertrude Stein's ricocheted echoing of similar words and sentences throughout her prose.  We find this also in American classical music, popular music, jazz, rhythm-&-blues, rock, country western, rap, hip hop, etc.; all these comparative musical modes and styles ingeniously recycle melodic crescendos or repeat rhythms incessantly. In American dance, Isadora Duncan, Josephine Baker, Martha Graham, Chuck Davis, Alvin Ailey, Merce Cunningham, Judith Jamison and Twyla Tharp re-accentuate and/or rewind their choreographed moves as motifs and patterns.  Art in the USA has an innate capacity to take things to their critical mass via repetitiveness or  astounding redundancy, whether through the energetic, wild, and organic cross-hatching of Pollock's thousands of gestural drips, Andy Warhol's repetitive depiction of the same product (Coke Bottles, Dollar-bills, Marilyn Monroe).
Citizen of the World
Known as a "citizen of the world," Jones was born in Paterson, New Jersey, in 1941 and currently lives in Jersey City (NJ).  Since 1970, he has conducted over-50 art-related/cultural-exchange visits to Cuba, along with frequent art-related/cultural-exchange stays throughout Europe, Africa, Asia and Latin America.  His degrees derive from the following institutions: MFA, Pratt Institute, Brooklyn, NY; MA, New York University, New York, NY, and a BA, William Paterson University, Wayne, NJ.  Throughout his extensive career, Jones has exhibited in numerous prestigious solo-exhibits; among his most recent are the following,  e.g., The Havana Biennial, Havana, Cuba, 2000; Associao Cultural Brasil-Estados Unidos, Salvador, Bahia, Brazil, 2000; Studio Aperto, Rome, Italy, 1999; Hammonds House, Atlanta, GA, 2004; at the Centro Civico – Las Sirenas, Sevilla, Spain, 2007; The Jadite Gallery, New York, NY, 2006 and again in 2012; Agape International Spiritual Center, Los Angeles, CA, 2008; Siguaragya Gallery, Berlin, Germany, 2009; Jersey City Museum, 2009; Southern Alleghenies Museum of Art (SOMA), Altoona, PA, 2010; Rich/Mix Gallery, London, UK, 2011; Evolve the Gallery, Sacramento, CA, 2012; UNISA Gallery, University of South Africa, Pretoria, SA, as well as other venues.
Due to his preeminence in the art world, Granma International in Havana (Cuba) identified Ben Jones as, "One of the most important African-American artists of his generation."  He is also a recipient of major grants, including two grants from the National Endowment for the Arts (awarded in 2007 and 1974-75 respectively) NEA, Washington, DC, as well as major fellowships from The Puffin Foundation (2005) and The Joan Mitchell Foundation (2002).   He also is the recipient of the prestigious NJCU "Martin Luther King Jr. Community Service Award."
Throughout the USA and the world, Ben Jones is an authentic universal presence; he is everywhere, especially wherever art, culture, and progressive socio-political consciousness converge or manifest.  From 1967 to 2010, for forty-three years, Jones taught at New Jersey City University within its Art Department (NJCU), deservedly attaining Emeritus Faculty Status.  During his life, he has always tried to bring people together; and like Martin Luther King Jr., Ben Jones is a strong advocate for peace, righteousness, and for love.  Recently, along with former-NJCU President, the late-Dr. William J. Maxwell, Ben Jones heroically voiced early opposition against both current Middle Eastern wars, which he deemed unwarranted and ultimately harmful in terms of  long-range US diplomacy and US status in the world.   Previously, Jones vehemently opposed the Vietnam War; and importantly, he often stood on the front lines at anti-war protests, as well as during the Civil Rights marches (1960s and 1970s).  Since those years, he continues his activism (his vigilant struggle) for human justice and world peace.   In this light, Jones's passion for helping mankind is visible throughout the current Africa Speaks Conference; for the reason that, due to his growing fascination with science, his recent artworks address conservation and environmental protection.
Thus, regarding his "new" artistic direction as stated above, poems and other texts are preliminarily printed on canvas; e.g., one of these carefully selected ecological poems is Mother Earth (2002) by Denise Tansley, who in the poem, assumes the persona of "Mother Earth" and pleads, "Will no one stand up for me, I am all things can't you see.  I give you air to breathe, the life that feeds . . ."   Throughout  Evolution/Revolution 2,  Jones endeavors through his art to answer the pleading of the endangered planet Earth, by decisively standing-up for "Her."   Jones's firm pro-Earth stance is ultimately visible within each piece of his E/R2 exhibit.  As a consequence, through  his valiant political and ecological imagery, he advocates for a less-toxic and healthier existence for all Life.  Yet, what is art historically exceptional within Jones's 21st Century style is his extraordinary ability to allude to both Field-Painting and Jackson Pollock's drip-technique within a politically-charged Neo-Pop iconological context(s), layering strata of words, images, and virtuoso paint-applications, affording subliminal sedimentary surface-layers, each strata with its  own  internally consistent characteristic(s).  In this, Jones is perhaps the first artist to fully decipher the aesthetic ingredients, as well as the full 21st Century implications of Pollock's spontaneous and gestural Hopi-dance-esque post-surreal "action–automatism" that was first identified by the prominent New York art critic Harold Rosenberg as "action painting" in 1952.²
In his new socially-conscious Evolution/Revolution 2 series, Ben Jones conveys spectacular and alluring surface-effects, encompassing unique and masterful interplays of formal visual elements and ecological/political iconology, which reveal an inimitable flat-layering (or stratigraphy) of text, images, and color-fields that is simultaneously profound, sublime, inventive, subtle and diaphanous.  The three goals of his surface treatments are to spark, awaken, and foster in his viewers the following three concerns: 1). a devout "Planet Love!" while simultaneously enhancing 2). familiarity with the issues-of-the-day, in order to activate humanity's  3). urgent survival consciousness.   These are the tools that the Evolution /Revolution 2 exhibition furnishes to bridge the gulf between these dichotomous binaries: selfish greed and true socialist democracy; war and peace; injustice and the struggle-leading-to-justice; illness and health; poverty and wealth; ecological disasters and clean-up; powerlessness and power; and a saved Planet Earth, instead of the bleak world described in Cormac McCarthy's The Road.
Through his inspired art-making, Jones's ecological investigations, time and again, arrive at socio-political cross-roads. For example, in the highly influential catalogue for the ten-year commemoration of the 9/11 attacks entitled Afterwards & Forward: A Ten-Year 9/11 Reflective Art Exhibition, Ben Jones acknowledged, "You can't truly say that you love Peace and not show respect for nature."³   In accord with this astute sentiment, one of his finest environmental works is his celebrated 9/11 piece known as Embrace, Envision, Empower, 2011, (mixed media, 48" x 96"), which he providentially exhibited in the New York metropolitan-area during 2011's seminal ten-year 9/11 anniversary exhibition: Afterwards & Forwards; in which, an enormous monumental fish symbol emanates religious significance.  For instance, in ancient Greece, as well as India, and within Roman Catholicism as well, as within other forms of Christianity, the fish is a symbol of salvation as well as love. A fish is also considered a peace-symbol.   But, for contemporary ecologists, a symbol of a large dead fish (in essence) indicates poisoned water.  Accordingly, water and air are crucial throughout Jones's fluid, liquid, spacious, saturated, pulsating and airy "text-based" images. In this sense, the fish is a metaphorical-text, an enigmatic symbol, as well as a recognized sign, indicating "peace," "love," and "salvation."
Upon these distinctive, diaphanous, and groundbreaking Evolution/Revolution 2  series' surfaces, Jones raises virtuoso watery-veils of color, whose subtle liquid strata suggest those things that are most essential for the sustenance of all life on this planet, i.e., marine-algae, plankton, microbes, trees and green-plants.  In some images, a host of other creatures are depicted, including fish, birds, mammals, as well as numerous abstract symbols, emblems, and signs.  For example, on a wet acrylic-drawing entitled BP (2010), each of these life-affirming greenish or yellowish elements drifts as clouds of algae, plankton, microbes on a tinted cobalt-blue field, or on a gaseous pale-green field, floating and undulating like microscopic-continents caught in a push/pull struggle amidst ascending and descending Neo-Pop red-arrows and a plethora of ironic "green" petroleum company logos, although the lone red "BP-logo" is paradoxical.  In this image, Jones reminds us that 80% or more of the Earth's oxygen (which nourishes all life) is produced via photosynthesis by marine-algae, plankton, and microbes.  Jones's Neo-Pop color-field seascapes (i.e., BP) invite the viewer to consider the biological consequence and relationship between waning, polluted, and dying 21st Century oceanic-life and the very air that we breathe.   It was Jean Paul Sartre, who said, "I breathe therefore I am."
In Jones's eco-works, like BP, the mantle (or base-strata) is often logo-centric, consisting of key words, statements, or poems, e.g., Denise Tansley's Mother Earth (2002); Basanta Lohani's Are You Fit? (2009), or Dorothea Smartt's Shake My Future (2012), as well as other superb "green-poems" (eco-poetry), which Jones carefully entwines into the mantle of his new eco-imagery.   Words are the ore-stuff of his eco-images.  Through these circumspectly selected words, statements, and poems that underpin his art, Jones addresses pressing socio-political and socio-scientific issues effecting 21st Century life.  Consequently, by utilizing Earth poets like Smartt, Tansley and Lohani as substrata for his eco-images, Jones rightfully blames the continuing despoilment and desecration of nature on both industrial and post-industrial humanity's unthinking disregard for the sanctity and fragility of life.  His infusion into his art of imperative Gaia themes results from his consciousness of recent man-made oceanic-disasters that threatened (if unsolved) various coastal ecological systems, human livelihood(s), as well as threatening immeasurable marine-algae, plankton, and microbes. These sad events stand as an obtuse example of human and corporate self-indulgence, thoughtlessness, rashness and greed.  As implied in Basanta Lohani's Are You Fit?, greed is the supreme culprit behind everything from global warming due to greenhouse-gasses, to ozone depletion, all the way to the clubbing of baby seals, or the hunting of dolphins, or the recent epidemic of massive storms like Katrina, Irene, and Sandy.   As Lohani writes in his green-poem:
     "In the spectra of fine equilibrium, your greed acts the rider, to tip the balance. . . ."
Along with imploring his viewers through his art to seek and attain higher consciousness, awareness, and idealism, Jones' Evolution/Revolution 2 Series examines 21st Century political realities, against the backdrop of the planet's mounting ecological concerns.  The series presents images like Clear Truth Wallpaper (2010), which is a prophetic and optimistic philosophical overview concerning 21th century potential and hope for addressing ecological issues "promptly."    This Jonesian demand for immediate Gaia-restorative action is brilliantly reflected or echoed in his art historic utilization of various "action" visual-artistic creative-methods throughout his E/R2 series; consequently, by taking such lucid, determined, and unswerving direct action, Jones's images challenge current greed-derived inequities that simultaneously harm everyone and everything: hurting both rich and poor alike (without a shred of differentiation) throughout the globe, e.g., elevating world cancer-rates, a host of incurable illnesses, food shortages, pestilence, war and crime.  Hence, through his proactive "action-oriented" aesthetic, Ben Jones's art is a call for justice, and for greater individual commitment, as well as a means for clearly revealing "his" and "our" capacity for genuine and passionate love for all life on this planet.
See Rodeiro's Interview with the artist: BEN JONES INTERVIEW
………………………………………………………………………………………………………………………………………
Notes:
1).  The term "Scientific Socialism" was invented by Friedrich Engels in 1880, to describe the pragmatic use of scientific experimentation  (in hopes of openly, fairly, and honestly evaluating Communism's successes and failures)  in order to properly test and evaluate the affects of any-and-all sociological reforms and initiatives designed by Communist leaders, especially those reforms and initiatives that specifically target the populace.   In 1920, Bertrand Russell turned to this unique Engelian concept, after a disappointing meeting in Moscow (Russia) with Vladimir Lenin, which prompted Lord Russell to conclude that objectively by 1920, the Communist Revolution in Russia was progressing ineffectually or poorly; because Russell had deduced that the Revolution's aftermath was (in his opinion) being gravely mismanaged, and floundering.   Hence, he concluded that Engel's early-Marxist concept "Scientific Socialism" might be a sensible way to improve as well as advance a "purer" and better form of Marxism from 1920 onward in Russia, as well as internationally.  Unfortunately for Russia, Russell's astute ideas were not heeded.  However, in Africa's Post-World War II era, "Scientific Socialism" was incisively intertwined with Pan-Africanism.  In several key African initiatives from 1950 to the present, both concepts were advocated by many African leaders, i. e., even manifesting in Pretoria's fall 2013 "Africa Speaks" Conference.  In the above-essay (titled "Ben Jones's 'Evolution/Revolution 2'"), Jones's 21st Century reinvestigation of the concept is referred to as "Neo-Scientific Socialism."
2).  Rosenberg, Harold. "American Action Painters." ARTnews (December issue,1952).
3).  Yoshimoto, Midori (Editor). Afterwards & Forward: A Ten-Year 9/11 Reflective Art Exhibition. Jersey City (NJ): New Jersey City University Visual Arts Gallery Publication, 2011.
 About the author and photographer:
Jose Rodeiro is the art editor of Ragazine.CC. You can read more about him in About Us.
Christie Devereaux is an artist and photographer, and frequent contributor to Ragazine.CC. She often applies her photography skills and archivist's wherewithal to assist Rodeiro in a many of his articles and interviews. Find out more about Christie at: http://www.christiedevereaux.com/Site/Welcome.html
June 29, 2013 Comments Off on Ben Jones / Art for Tomorrow
Sacha Webley photo
Ben Jones at his Lincoln Park studio in Jersey City  with
 "Evolution/Revolution 2"   
 ………………………………………………………………………………………………………………………………………
It's Natural to be Green:
Artist Joins the Conversation,
Takes Message to South Africa
****************************
By  José Rodeiro
Photos by Christie Devereaux
On the edge of Lincoln Park in Jersey City, New Jersey, on a bright, brisk, blue-sky day in late April, two art journalists enter the garret-studio of  Ben Jones, one of one of America's premier African-American artists. The journalists,  photographer and painter Christie Devereaux, and artist, art historian and art critic Dr. José Rodeiro, are here to conduct an interview with Jones about his innovative "Green" socio-ecological series titled "Evolution/Revolution 2."  The Gaia-centered, mixed-media environmental series will grace the walls of the prestigious UNISA Gallery at the University of South Africa, in Pretoria, in the fall of 2013, as part of the momentous "Africa Speaks, Come Join the Conversation" conference scheduled for the university's Kgorong Centre from September 28 through October 8.
This crucial 21st Century Pan-African educational and cultural forum will host leading scholars, scientists, business people, heads of state, authors, performers and visual artists, with the focus on human development and sustainability –  two driving issues that will define 21st Century African progress well into the 22nd Century CE.
………………………………………………………………………………………………………………………………………
Jose Rodeiro:  Recently, in Los Angeles, acclaimed astrophysicist Dr. Stephen Hawking, stated that he calculated that mankind might not survive another thousand years. You have been one of the leading American artists focusing on ecology as a theme in your work. What motivates your green stance?
Ben Jones:  First of all, I think there are a number of artists who are currently dealing with this issue.  Like me, they see it as a vital 21st Century concern, which will inevitably affect future generations.  Despite Dr. Hawking's dire prediction, I hope that the human race will still be here a thousand years from now, because there is so much more we need to do with our intelligence and our sensibilities to aid the environment and humanity.  I am hoping for this.
JR:  For the sake of humanity's long-term well being, as a visionary artist, you have maintained a keen interest in preserving life and promoting a healthier environment.
BJ:   That is true.  As you know, I have been a vegetarian for around 35 years, although a flexible one, because I sometimes have a little bit of fish or chicken. But little did I realize back then that the present issues currently involved in protecting the environment would be as crucial as they are today. As you know, I started out as a dancer, which is a physical discipline requiring a strong constitution and dexterity. Dancing taught me to relate a regimen of strenuous exercise to proper nourishment, because on many levels, proper health affects human performance. Ideas about health and its relationship to the environment are everywhere today.  For example, the Gary Null show on WBAI Radio addresses health and nutrition issues.  I think WBAI radio station is one of the most important health-conscious and "green" radio stations, promoting better health, a subject that directly connects medical and biological knowledge concerning our environment's affect upon us.  By listening to Gary Null, I noticed that more and more people relate health and nutrition to spirituality, to politics, to economics, art and to culture.  A person's energy level, vitality and/or well-being are intertwined with every aspect of their life, their performance in their job, as well as affecting the life around them.
JR: Regarding your concern for maintaining well-being in life, as an artist, do you want to say something else (or more) about ecology?
BJ:  Yes, ecology relates to everything.  It even relates to the building or the house that you live in.  If people, who live above you or below you smoke, their smoke has a direct effect on you, because around smokers, asthma and other illnesses can develop, especially in children.  What's more, I've noticed that whenever I drive on America's highways there is so much garbage around the exits.  As you descend off-ramps, filth is everywhere.  Or, when I walk through urban neighborhoods, the streets are full of litter.  That is pollution, just as much as smoking is pollution, as well as industrial waste is, or smoke emissions from factories or car tailpipes.  The question is: How is all this constant pollution ultimately damaging the earth, affecting the air, or seeping into our drinking-water?  For instance, what are the main elements that people need to live?  Do you remember Empedocles' four elements of nature?
JR:  Fire,  Water,  Air and  Earth.
BJ:  Yes, exactly.  The point that I'm driving at is this: If we don't have those essential things functioning correctly as nature intended, as well as being properly maintained, and well-protected – we have a serious problem!   For all we know, those key elements might be finite. Consequently, at present, we cannot risk their disappearance.  For example, I don't know if it was about 20 years ago (or so) that we suffered the disastrous Exxon Valdez oil spill off Prince William Sound in Alaska; and then recently, the massive BP oil-spill catastrophe in the Gulf of Mexico.  These types of industrial abuses of nature are happening all around the world everyday, some big, some small.  But, one by one, they all add up!   In every case, investigators find that the industrial accident was easily avoidable – had proper care been taken.  Honestly, if we don't do a better job of protecting the environment, there are going to be severe problems in the future.   And, basically, in every case, it is corporate greed that, in essence, halts proper regulations, oversight, and policing that would without a doubt easily prevent future industrial "accidents."
JR:  Your recent art is endeavoring to convey this warning.
BJ:   Yes, the survival of all life is a dominant theme in my work.
JR:   That brings me to my next question. The recent BP disaster in the Gulf of Mexico caught your artistic attention leading (in my opinion as an artist and as art historian) to some of the most significant work done in the 21st century.  In fact, I consider your various "BP pieces" among the best works that you have done.  Because those mixed-media paintings combine Neo-Pop Art texts with appropriate symbols, logos, signs and icons in conjunction with masterful Post-Painterly Large-Colorfield Painting techniques  featuring virtuoso "all-over" effects reminiscent of Jackson Pollock's Action-Painting drips.  In a way, you are merging 21st Century New York Neo-Pop Art with the 1950s' New York School of Abstract Expressionism, while also exploring late-1960s' Washington School Large-Colorfield Painting pouring(s) of liquid pigment.   My question is: what led you to this captivating contemporary visual art style as a vehicle for addressing ecological concerns?
BJ: Well, this is true.  In fact, in my art, I comment on the 1960s with its pop-culture appeal; moreover, I have a strong interest in the shift away from Abstract Expressionism toward Post-Painterly Painting, because when I was in art school, all of this was very important to me.  In college during the early '60s, as a student, I absorbed these avant-garde East Coast traditions and styles.  From the late-1940s upward to the end of '60s, these artistic directions became part my main aesthetic preferences.   For example, I particularly liked the expressiveness of mixed-media within Pop works by Robert Rauschenberg.  Plus, I admired the explosive power of Jackson Pollock's drips.  They are both still very important to me.  In another way, beyond mere formal issues, Romare Bearden was enormously essential to me because he brought humanity, humanitarianism, and humanism into contemporary art. He placed the focus on people and community.  Bearden's urban social consciousness has always been a part of me, because I come from a background where my parents instilled humanistic, human, and humanitarian values.   As a child, I noticed that my mother, father and my extended family placed the focus of their attention on people.  Like Bearden, they innately believed in human concerns, human aspirations, and the basic fulfillment of human needs: affection, love, reassurance, security, comfort, nourishment as well as work.  Bearden depicted that.
JR:  So, your early development as a child affected your artistic aspirations?
BJ:   Yes, because I was raised in the church with strong humanistic values.  This was important to me.  Also, I was a natural-born organizer.  As a little boy, I always liked to organize things.  So, I guess, as an artist that is what I am trying to do, which is essentially to take these elements (Abstract Expressionism, Pop Art, and Colorfield Painting), and I'm trying to organize them.  Consider for example, the theme of the "Africa Speaks, Come Join the Conversation" Conference in Pretoria, South Africa, which  is two-fold:  1). human development and 2). sustainability.  These two subjects will be the subject matter of my UNISA Gallery exhibit in fall 2013.  All these above-stated issues of human development, pollution, greenhouse gasses, sustainability, ecology, global warming, water contamination, carbon footprints and globalization, have become very important to me, especially, in terms of my current art works' focus on raising awareness about Earth's pressing necessities, such as saving the planet and saving humanity – so that both (the Earth and people) will continue well into the future.   If we are able to travel to other galaxies and inhabit other planets – inevitably it's going to be very helpful for us to know numerous scientific things that we experimented with, or systematically discovered and employed to sustain life upon the planet Earth.   That type of knowledge could be very useful in the future – and could be readily used should we need to help take care of other planets.
JR:   In fact, Hawking in his recent statement about the end of the human race in 1,000 years said that we will need to travel to other planets because the Earth is becoming too unstable and delicate to sustain human life.
BJ:  Yet, we currently sustain human greed, narcissism, selfishness and of course, I am always complaining about "Capitalism," especially concerning how it is iniquitously utilized and put into practice within 21st Century advanced capitalist societies.  For example, consider Super Storm Sandy's destruction of the Jersey Shore – think of all those corrupt developers, over the years, who built homes and developed businesses that they, as contractors, predictably knew were completely unsafe  –  too near to the seashore.  Then you have a massive hurricane and thousands of people's homes and businesses are destroyed.  Their livelihood is destroyed too.  And, we, as taxpayers, must pay billions of dollars to get them back on their feet.   If we are not more conscious, this will continue.  Funny . . . my friend, the well known artist Januwa Moja in Washington, DC, was recently with me at a conference at Howard University.  She repeatedly stated to people attending the conference that "Consciousness rules."   We need to reawaken consciousness about the delicate nature of all life.  We cannot afford Capitalism running wild!
JR:  I was just thinking about the big aforementioned conference at Howard University in DC about African culture, which occurred this year, and now the spectacular "Africa Speaks, Come Join the Conversation" Conference in Pretoria, South Africa, in which you are a featured artist.  Obviously, something big is going on world-wide, a new focus on Africa is emerging in the 21st Century!   This new awareness of Africa leads me to a question about the African Diaspora.  For over thirty years, you've visited Cuba.  What innate links merge Cuba with Africa?  Describe any similarities that you have noticed during your many visits to both places.  What are some ingrained connections that bind Cuba to Africa?
BJ:  Well, my first trip to Cuba was in 1977. I had been going a lot to Africa since 1970 or '71.  I had been primarily to West Africa, maybe about 12 times, visiting countries like Mali, Ghana, Nigeria, Niger, Burkina Faso, Mauritania, Ivory Coast, Liberia and Guinea. Then, I said to myself in 1976 that I needed to go to some other countries.  So I went to Brazil, because I always wanted to go to countries that had a large black population.  I found a large black population in Brazil.  In 1976 and 1977, Jimmy Carter was President of the US.  He opened up travel to Cuba.  So, I said to myself, "Let me go to see what it's like."  I went to Cuba and little did I know that Cuba had such a large black population.  What I primarily saw here in the States were mostly white Cubans.  As a result, I thought Cuba was mostly a country of whites.  The thing that was interesting about the trip is that they (the Cubans) looked so much like the Black people that live here in the USA.  The most interesting thing about Cuba was that the African traditions that we in North America have generally lost were still happening in Cuba –  kept alive in Cuba.  All the African transcultural matrix of religions, Santeria, dance, and music went all through the entire culture.  This included the food, music, literature, dance and visual arts.  Sadly, in the USA, we've lost a lot of those valuable "cultural" things here, but there (in Cuba) it was proudly maintained.
BEN JONES INTERVIEW
Jones' studio with photos of Jones and others, Rodeiro, Devereaux, Bearden, Barakas, Mendive; Jones work for Evolution, Revolution, Africa Speaks
JR:  And, even the whites were doing it?
BJ:  Yes, even the whites were doing it.  It was so natural and normal to their culture.  Just like someone might be Christian or Jewish – here.  I notice that it was very typical for people to practice both religions there – being simultaneously a Christian as well as involved in Santeria.  They didn't have any problem with that.  This was fascinating to me.  I say this because I was formerly a dancer of African dance, who was introduced to the culture of Yoruba through dance, back when I was a member of the Chuck Davis Dance Company.  The choreography alluded to African dance traditions that included different West African religions and cultures.   Due to that experience, it just seemed natural to me that I would be interested in all the inherent African traditions of Cuba.  Eventually those traditions would start to enter into my visual art work.  However, I didn't want to be an artist that was literally or merely alluding to African themes, superficially rehashing African traditions.   I wanted to get inside the traditions in abstract and symbolic ways, which I felt were deeper in terms of expressing that culture in a profound, imminent, or internal way. Instead of just trying to make realistic renderings of activities that you saw there, I chose to create a deeper and more intrinsic symbolic art.  Then I started meeting dancers in the national folkloric dance company, El Conjunto Folklórico Nacional de Cuba. The thing is that when I met those dancers, I learned even more about Afro-Cuban art, culture and religion. Plus, along with the dancers, I had friends that guided my curiosity about Cuban culture, for example, Tomas Fernandez Robaina, the Afro-Cuban writer, and Gloria Rolando Casamayor, the Afro-Cuban filmmaker.  Each of these friends, over the course of forty years, insightfully unveiled many fascinating and profound things about Cuba.
JR: Did you get to meet Wifredo Lam?
BJ: One time I was at the Unión Nacional de Escritores y Artistas de Cuba. They were having a reception, some sort of gathering, and I met Nicolás Guillén; in addition, Wifredo Lam was there as well.  But, I did not speak with him.  But, through the years, I have had the good fortune to know many Cuban artists and performers.   Belkis Ayón was a very good friend of mine, as are Elio Rodriguez, Manuel Mendive, Eduardo Roca Salazar ("Choco" aka "Chocolate"), Laura Alonso (the daughter of world-famous prima-ballerina Alicia Alonso) and prima-ballerina Aurora Bosch. Aurora goes all around teaching ballet. Miguel Barnet is probably the most important Cuban prose writer on the island.  The list goes on and on. There is also Nancy Morejón who is the leading Afro-Cuban poet.  And, as I mentioned earlier, I owe a debt of gratitude (as well) to my friends: Tomas Fernandez Robaina, the Afro-Cuban writer, and Gloria Rolando Casamayor, the Afro-Cuban filmmaker.  Incidentally, I also know many Cuban-American artists in the USA.
JR: In terms of the important Africa Speaks conference and your exhibition "Evolution/Revolution 2," in Pretoria, you have a vast knowledge regarding contemporary African culture. What fostered this interest in Africa?   Describe your first encounters with Africa.
BJ:  Well to me, Africa represents the future. Many of the best resources that are left in the world in terms of minerals, oil, diamonds and gold are in Africa. When you go to South Africa, you see the future happening right before your eyes, because it is so developed.  That's not to say that it doesn't have economic problems because wealth is still primarily in the hands of few people.  However, you see the young people in the universities studying, and they are excited, brimming with hope and plans for Africa's future.   Since Blacks make up 80% of the population, most of the politicians are Black. Most of the young people who are in the schools studying represent a large young Black population.  So you can clearly see the future before you. Plus the country is incredibly rich and varied in terms of topography and wealth. The thing that really fascinates me about South Africa is that everything you can get in New York, you probably can get in South Africa. That's how developed and modern it is. I remember the first time that I went there, about 12 years ago with Dr. Deborah Sanders.  We went all through the country from Cape Town all the way to the north.  We went to Durban, Pretoria, and Johannesburg, visiting many universities. I was impressed, because everything was so sophisticated and contemporary; but, most importantly the students and faculty had a sense of purpose.  For them, the future was something real and palpable.
JR: What is unique about Pretoria, South Africa, in particular?
BJ: First of all, it is an incredibly beautiful city. Unlike the pollution we have here, the air is so clean and clear.  At the same time, what's so beautiful about the city is that you see all these modern developments being built. They are going up in a green-way with solar-panels, wind-catching devices, but also there are trees, vegetation, greenery and mountains.  Plus, Pretoria is a progressive city, in terms of the things that are happening.  For example, you see super highways, topnotch universities, and all these companies from all over the world.  Now that's good and bad.  When I walked into their airport, it makes our airport look like nothing. That's how beautiful their airports are.  They're very new.  Also what I love about their airports is that they are genuinely trying to bring African culture, sculptures, murals, and regional food into the designing of their airports.
JR:  So that's how South Africa has changed.  It's become even more modern than we are.
BJ:  The other thing about South Africa, in comparison to other countries, is that gay and lesbian marriages are legal.  You know in this country, they talk about things, but change is slow.  But, in South Africa changes happen faster.  For example, among Afrikaners and Black South Africans, a lot of the wealth is still in the hands of the Afrikaners, but you clearly see that it is gradually changing.  There is an emerging Black middle class swiftly coming up.  It's not fully there 100% yet; poverty is still visible in the townships.
JR:  Why are you encouraged by Africa's emergence as a 21st century center for scholarship, art, culture, science, technology and new ways of thinking?
BJ:   Well first, I am going to give you a statement that a South African friend of mine, Bongani Mkhonza, the UNISA Gallery's curator, who is organizing my Evolution/Revolution 2 art show, said to me:  "Ben, you know it's a little frustrating when Americans come here and they see how up-to-date and developed our country is. They act like they're shocked.  It's frustrating; because why shouldn't we be as developed as the USA?"  So a lot of the world doesn't realize this.  They have these preconceived stereotypes about all of Africa being backward, unsophisticated, or underdeveloped.   However, if you go throughout Africa, you will find that they are interested in many of the same issues that all other countries are interested in. They are interested in urban development, in science and technology, especially, and how technology can simplify and improve the running of the country.  They want to know exactly how these tools can help them to better their lives.  As a matter of fact, regarding technology, some of the things that we take for granted, and see as burdensome tasks in the USA, Africans take those things for granted as being a normal part of 21st Century life. They're using these things, i.e., Facebook, Twitter, and other technological communication tools.
JR:  They just do it naturally.
BJ:  Yes, they just do it naturally.  The other thing that I have to say about South Africa is this.  When I arrived at the airport on my second visit, I didn't realize how the whole world sees South Africa as a tourist destination.  The whole world is traveling to South Africa.  As a matter of fact, on our US television stations, you see advertisements for trips to South Africa. I haven't seen that for any other African countries except for maybe Egypt.  Especially, I haven't seen it so much for Sub-Saharan African countries.
JR:  The spectacular Table Mountain plateau in Cape Town, everybody wants to see that impressive plateau.  Describe some of the other points of interest that you have seen.
BJ:  I am impressed by the Museum Africa in Johannesburg. The Museum Africa is this large expansive state-of-the-art structure. While I was there, can you guess what the theme of the major exhibition was?  It was an enormous exhibit on gay and lesbian equality.  I have never seen that in any black museum in the USA.  Another point of interest has to do with the connection between South Africa and Cuba. Under apartheid the Cubans helped South Africans and Nelson Mandela fight against the Afrikaners, in order to end South Africa's incursion into Angola. Many of the soldiers who helped Mandela fight against the Afrikaners were Cubans.
JR: That's was back when Ché Guevara was in Angola?
BJ: Yes, in the mid-1960s, Cuba formed an alliance with Angola's MPLA, prompting Ché Guevara's Cuban military intervention, wherein many Cubans died fighting alongside South African rebels.  In fact, on the Freedom Park monument in Pretoria, the names of many dead Cubans are listed as freedom fighters together with African combatants.  I ought to explain this unique park and the other park, as well, which are two outstanding places to visit in or near Pretoria. What I want to add about Freedom Park in Salvokop is that this is a park that is about five times larger than Lincoln Park in Jersey City. That means that Freedom Park is ten football fields in size. It is on top of a mountain in Pretoria. What is amazing about this park is that it is dedicated to people who struggled against apartheid. One of the many things that they have in this park is a 20-foot-high wall. On this wall, they have the names of all the people that  died fighting against apartheid. I think there are about 3,000 names of dead Cuban soldiers, who helped fight against apartheid. The South Africans will say to you all the time that they appreciate how Cuba helped fight against apartheid. They acknowledge that, "Cuba shed its blood for South Africa."
JR:  What about the other park that you mentioned?
BJ:  The other marvelous park is The Cradle of Humankind, which UNESCO has identified as a World Heritage Site due to the significant prehistoric finds discovered within South Africa's Gauteng province.  
JR: The Palaeolithic anthropological finds around Gauteng are of considerable significance.  Moreover, these indications of human evolution in Africa relate to your exhibit EVOLUTION/REVOLUTION 2.  Your fascination with science has led you to develop a scientific and political awareness in your art regarding 21st Century ecological perils confronting humanity. Please, can you discuss that ecological aesthetic-direction?
BJ:  Science is the key. I wish I had known that simple fact when I was in high school, because I foolishly ran away from science when I was a child.  But science is the key, because science figures out the essence of things and what their components are. It's all about how those components are put together that makes our world work. When I went to college and even now, Sir Bertrand Russell was one of my favorite thinkers. He was a socialist, a brilliant mathematician, philosopher and a fierce advocate for world peace; he always talked about the importance of science. He had this innovative concept: "Scientific Socialism," which caught the attention of many African leaders.  Kwame Nkrumah, who was the president of Ghana, wrote about Scientific Socialism. Nkrumah was one of the original architects of Pan-Africanism. From the 1950s or 1960s onward, other leaders, also fastened Scientific Socialism to the rising tide of Pan-Africanism, such as Ahmed Sekou Touré in Guinea; the young Muammar al-Gaddafi in Libya, and Julius Kambarage Nyerere in Tanzania. They were all African presidents who were trying economically and politically to unify Africa, in a similar fashion to The European Union, or somewhat like NAFTA in North America. I think the potential for African unity is equally as important, because it economically and politically strengthens Africa in the world. What I see that is so wonderful about South Africa today, is that they are earnestly trying to keep those ideas alive. Especially in terms of Nelson Mandela, who consistently champions the idea of African unity. I use the term "trying" because whenever a daring transformative concept is proposed, you have to contend with politics, self-interest, and with people's egos.
JR: And, Mandela is at the heart of these enterprising Pan-African possibilities?
BJ: Always. Also I want to talk about Mandela and Cuba. When Mandela came here for the first time many years ago to speak in Miami, Florida, some of the Cuban-American politicians in Miami tried to prevent it. They wanted him to renounce Fidel Castro.  He said, "Why would I renounce Fidel Castro, if he helped us fight against apartheid?" The ties between Cuba and South Africa have always been tight.
JR:  As you mentioned earlier, the biggest influence, informing your formative creative vision was Romare Bearden. Can you name others?
BJ:  I am not just going to name visual artists.  There are other types of artist, as well, that affected my visual art, deriving from music, dance, performance, etc.  First I'm going to talk about music.  You have John Coltrane, Nina Simone, Miriam Makeba aka "Mama Africa," Paul Robeson, Miles Davis and Doug Ashdown, who wrote Winter in America.  I prefer artists that are conscious people, who boldly respond (in some way) to the pressing and timely socio-political issues of their day. I can't leave out Dinah Washington. I love her. I do my visual art with similar musicality, tonality, inflexion and vibrancy as these musical artists. In dance, there is Chuck Davis. That's my brother. Did you know that he's going to start bringing groups to Santiago de Cuba to study Afro-Cuban dance-forms. That's my favorite city: Santiago – because for me, it is like the difference between New Orleans and New York. Santiago is the New Orleans of Cuba. Getting back to your question, the visual artists that have influenced me are: Romare Bearden, Jacob Lawrence, Rauschenberg, Pollock, Elizabeth Catlett, Frankenthaler and Diego Rivera.
JR: Can you talk about your collaboration over the years with Amiri Baraka the famous Beat poet?
BJ:   Yes, we have teamed up on several events, although my connection to him and his wife began long ago, when I moved to Newark in 1967. At that time, he had a theater group called Spirit House Movers in Newark.  He was always about sustaining an authentic Black-consciousness; along with his wife Amina Baraka. They were instrumental in influencing me in terms of my 'consciousness,' both nationally and internationally, regarding Pan-Africanism and the need for struggle against racism, injustice and iniquity. Eventually, that influence led to my becoming a socialist.  Also, in those years, I was greatly influenced by an extremely innovative concept known as "Jazz Poetry," which poet Jayne Cortez espoused. I was very impressed by her unification of several art-forms — like poetry, music, and performance art. She eventually married the sculptor Melvin Edwards, involving herself and him in many contemporary art and poetry initiatives in Ghana, as well as other African countries. They had a home in Dakar, Senegal.  Jayne Cortez allowed me to see a connection between all the arts (music, poetry, dance, visual art, etc.) and my politics. You can see it in the work. Right now, my politics is reflected in my concern for the environment.  For instance, in terms of Gaia-poetry, there are several poets whose "green" Eco-poems have affected me and my current Evolution /Revolution 2 art, including Denise Tansley's "Mother Earth" (2002); Basanta Lohani's  "Are You Fit?" (2009), and the Black British poet, Dorothea Smartt, whose poem "Shake My Future" I am currently incorporating as a wallpaper-motif into my present work. Like these poets, I am doing art to save the environment. With the time that I have left on the planet, before I pass on, I think that my remaining years will be dedicated to working on ecological ideas, because the environment connects to every single living-thing.
This is why I think that Pretoria's Africa Speaks conference, with its themes of human development and sustainability, is so timely for the world — at this moment.  My awareness of Black-consciousness has, at present, led me to my current environmental awareness.  I used to go to Amiri's Spirit House Movers for the talks and different programs, conferences, and panel discussions. He and his wife opened my eyes to all the harmful, intolerant, and tragic injustices that were raging at the time, and they showed me how art could help to awaken awareness and perhaps alleviate suffering. As I look back at my life when I was a boy, I was always interested in equality and fairness. They encouraged my fearlessness in the face of unfairness. In fact, my colleague, the late Ray Statlander, a Professor of Art at NJCU, always used to say to me, "You are fearless."  Even when we had, at times, heated arguments, he would say, "You try to be fair."  I think that's what socialism tries to do. It tries to be fair. Similarly, in terms of the planet, people, and life, I believe that my current art show offers people living today, as well as people living in the future, cautionary words of warning to protect the Earth, humanity, and the environment. But beyond that, Evolution/Revolution 2, as an ecological exhibit, is also trying to be fair and caring, as well, about the planet, people, and life.
……………………………………………………………………………………………………………………………………… 
About the interviewers:
The entrevistador was Dr. José Rodeiro, Contributing Art Editor of Ragazine.CC. Rodeiro is a Visual Artist Fellow of the National Endowment for the Arts, and professor of Art History at New Jersey City University, Jersey City, New Jersey. You can read more about him in "About Us."
Photographer/Artist Christie Devereaux provided the 'photographic illustrations' that accompany this interview.  She is a frequent contributor to Ragazine.CC. Her profile in Ragazine.CC from November-December 2012 can be viewed at: http://old.ragazine.cc/2012/06/christie-devereauxs-sturm-und-drang-seascapes-the-spirit-of-the-sea/. 
June 29, 2013 1 Comment
************
**********
On the Topic of Work 
by J. Palombo
I was recently invited to participate in the "The Economy of the Workers" conference in Joao Pessoa, Brazil. The invitation came via a colleague, Professor Andres Ruggeri from the University of Buenos Aires, who happens to be one of the directors of the gathering. Unfortunately I will not be able to attend as there is an important meeting stateside which happens to fall on the same dates – you will read more about this particular conference in an upcoming edition.  In any event, the invitation prompted several thoughts which I reasoned might be worth your consideration, so I thought I would pass them along.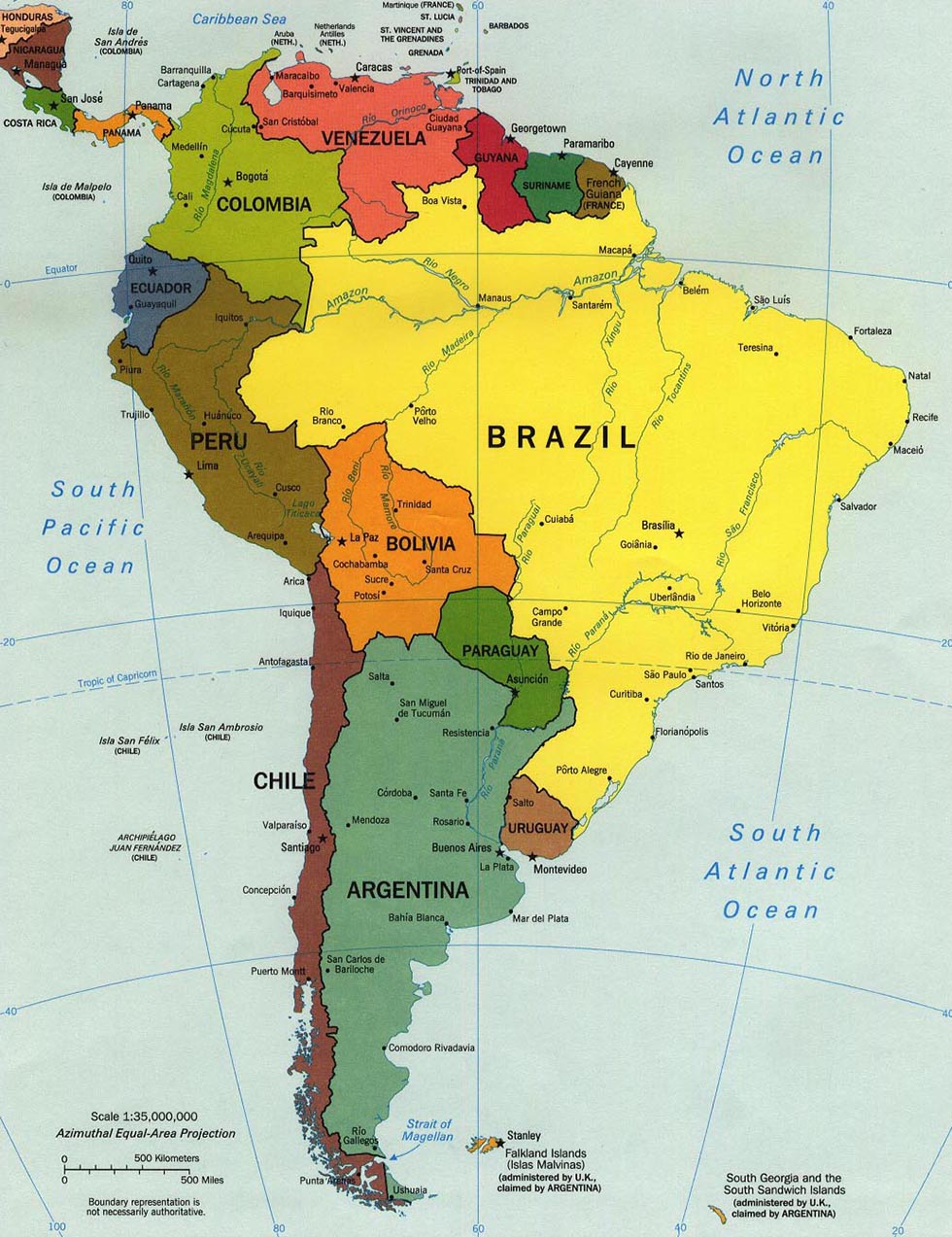 One of the first things that came to mind when I got the conference review was a memory from my youth and my work as a paperboy in my predominantly immigrant neighborhood. Along my route, and only two doors up from the large tannery that employed many of the people in the town, there was a tavern called Workers Lunch. I knew the place fairly well as I delivered the morning paper there for several years and also had to collect the weekly fee usually every Thursday after school. In this context I was able to see both the environment and the bar-patrons close-up. In terms of the former, I can still recall the sour smell of beer, cooked vegetables and boiled meat and see the spittoons scattered along the bar floor. As to the latter, the mostly Polish, Czech and Russian people all seemed a little worse for wear, generally covered in the sweat and soot of their own daily labor. Their jobs promised hard work with little pay but it none the less provided them with a camaraderie which that style of life often brings.  I guess that noting the clarity in which I can recollect the place points to the fact that along with my own family history (many relatives worked in that tannery) the experiences in my youth provided me with a sensitivity for working class concerns, something that continues to this day. And I think it's safe to say that although the workplace and the nature of work have changed over the years, I am not alone in carrying this sentiment.
Importantly, these memories made for an interesting backdrop in considering the tenor of the conference. In short, I was struck by how the elements of the conference, although clear in substance, did not really "fit" within our contemporary U.S. frame of worker-related considerations. (It seems that they might have made more sense to those at Workers Lunch.) In other words, and as an example, the listing of "topics of debate," which includes the "historical trajectory of self-management from traditional communities to labor movements" and the "challenges of trade union experiences in neoliberal global capitalism" appears to speak to different terms pointed toward different experiences, different times and differing cultural instincts. Said another way, it's as if the U.S.'s particular connection to both the industrial and technological revolutions as well as to the intricacies inherent in being the most advanced/modern capitalist system, made for a different language in terms of the issues being raised in the "other Americas." And it naturally follows that these predominantly ideological-level differences would make for some discussion related challenges between the countries, challenges which may not be evident at first glance. In fact this was going to be my topic theme at the conference. The thought was that despite the U.S.  links to issues like union movements, unemployment, wage stagnation, income inequality, immigration and the overall notion of a work ethic, it seems reasonable to inquire into what extent the workers in the U.S. could actually identify and/or understand the "topics of debate" for this predominantly South and Latin American conference. In essence, my contribution would not be to say that one system is better than the other, or to infer that one is devoid of problems or pitfalls. Rather, my point would be to highlight the differences, encouraging that we better interpret them to bring our common and uncommon ground better into focus.
I will certainly be in contact with Professor Ruggeri in the future, as I am most interested in the outcome of the conference and what might happen in the years to follow. For now, I hope that you will take a moment to read through the conference review – I trust you will find it of interest. Of course, please feel free to offer your own thoughts – it would be great to know to what extent this type event, including the topics on the table and the comments I've offered, work for you.
* * * * *
 IV INTERNATIONAL GATHERING "THE ECONOMY OF THE WORKERS"
Alternatives for worker self-management and employment in response to the global economic crisis
9th to 12th July, 2013, Joao Pessoa, Brazil
In an international context where the global capitalist crisis is increasingly affecting European countries, especially along the Mediterranean, the only response from governments has been to implement a series of strict austerity measures. These austerity measures have been tried and tested in other parts of the world and have proven not only to fail to regenerate economies, but have lead to further impoverishment, structural unemployment, marginalization and insecurity for the majority of society who must work to earn a living. In response, large protest movements have begun to emerge in "developed" countries that are feeling the effects of the crisis the most, reinforcing the need for change in the management of the economy that not only contemplates the welfare of the working masses, but assures that they have a role in its management too.
In often-labeled "developing" countries, particularly throughout Latin America, social movements, popular organizations and labor movements have been developing processes of organization at a grass-roots level that in many cases take the form of worker self-management of economic units of goods and services. Such is the case of the worker-recovered businesses managed by the workers in Argentina, and other forms of worker-control, both urban and rural. In some instances, these movements have gained some recognition and support at a governmental level, bringing into question of the role of the state and the relationship between state power and the autonomy of the popular movement: on the one hand the state can be understood as a potential enhancer of these processes of worker-control, while on the other hand it can be perceived as an antagonistic instrument of traditional power with the potential to compromise the autonomy of self-management.
The IV International Gathering "The Economy of the Workers" seeks to explore these and other questions relating to the struggle of the workers from different perspectives and in different national contexts. It seeks to provide a space for discussion and debate using the experiences of worker economic control and self-management as a point of departure, bringing together the perspectives of academics, social activists, and the workers themselves. Together with worker-recovered businesses, cooperatives, labor movements and organizations, social movements, political groups and academics, among others, we have been developing the International Gathering and the themes explored within it, with representatives from over 20 countries participating in the previous gatherings. We reiterate here what we have emphasized in the previous conferences: 'In non-hegemonic, if uneven, ways, workers are also inventing alternatives that are not limited to the economic, but that delve into wider cultural processes as well, which, based on non-capitalist relations of production, have opened more and more spaces for pre-figurative politics. These alternative economic institutions are affording workers spaces to discuss issues such as internal power and gender structures, as well as the relationship between workers, workplaces, and their surrounding communities. These processes, visible for example in the recovered factories, workers' cooperatives, and micro-enterprises of the world, although incipient, show that workers can present and self-manage a more humane and sustainable alternative to corporate globalization'.
The IV International Gathering will be held in the North Eastern state of Paraíba, Brazil, hosted by the Incubator for Social Entrepreneurship (INCUBES), Federal University of Paraiba and the Open Faculty Program of the University of Buenos Aires.
History of the International Gathering "The Economy of the Workers"
The International Gathering "The Economy of the Workers", whose first edition was held in Buenos Aires in July 2007 under the theme "Self-management and distribution of wealth", was organized by the Open Faculty Program of the Faculty of Philosophy and Letters, University of Buenos Aires, in conjunction with academic institutions, social organizations and workers in Argentina and around the world. The Gathering emerged as a forum for the exchange of ideas and experiences between academics, activists and workers about the problems and possibilities of self-management, a regeneration of a political, economic and social project by the working class and social movements, as well as to critically discuss and analyze the practices of academic investigation into these topics.
The Argentine experience of worker-control and self-management provided a solid basis for discussion for the first Gathering in 2007. These discussions evolved to take on an international nature by the second and third Gatherings (held in Buenos Aires in 2009, and in Mexico City in 2011) looking at, and learning from, the different experiences of the working class and social movements around the world, with an ultimate objective in mind of producing an alternative economic, social and political project than that which neoliberal global capitalism presents. In this sense the themes and discussion topics of the Gathering became more diverse, expanding to different areas of social struggles and critical thinking, yet still remaining true to the spirit of the Gathering that that its title suggests: how to think about, debate and construct an economy from the workers and worker self-management.
Topics of Debate:
1. Analysis of capitalist management of the economy and proposals for self-management
2. The new crisis of global capitalism: analysis from the perspective of the economy of the workers
3. The historical trajectory of self-management: from traditional communities to labor movements
4. Self-management in its actual stage: problems and possibilities. Worker-recovered businesses, cooperatives, and attempts at self-management by indigenous communities, peasants and social movements.
5. Self-management and Gender: creating democracy
6. Analysis of the socialist experience: past and future
7. The challenges of trade union experiences in neoliberal global capitalism.
8. Informal, precarious and degrading employment: social exclusion or reconfiguration of labor in global capitalism?
9. New movements in response to the global economic crisis: perspectives from the struggle for self-management
10. Challenges facing popular governments in the social management of the economy and the state
11. The university, workers and social movements: debate over methodologies and practices of mutual construction
12. Pedagogy of self-management
Organizational structure for the IV International Gathering "The Economy of the Workers"
The IV International Gathering will take place on 9th thru 12th July, 2013, with morning and afternoon sessions, and will be open to the public. There will be plenary sessions and workshops with the presentation of papers, videoconferencing, and a final plenary session with discussion and conclusions.
Organizing Committees:
Incubator for Social Entrepreneurship (INCUBES) Universidade Federal da Paraíba, Brazil; Department of Social Relations of the Autonomous Metropolitan University-Xochimilco, Mexico; Open Faculty Program, Faculty of Philosophy and Letters of the University of Buenos Aires, Argentina, Núcleo de Solidariedade Técnica (SOLTEC/UFRJ)
* Professor Andres Ruggeri is Director of the Open University Program, University of Buenos Aires, Argentina. He can be reached at: Andres.Ruggeri@gmail.com
About the author:
Jim Palombo is politics editor of Ragazine.CC. You can read more about him in About Us.
June 29, 2013 Comments Off on Jim Palombo/Politics
 …………………………………………………………………………………………………..
Picture This & Party On!
or
So Much for Private Lives
**************
What do so-called ordinary people do when they're at their worst – or best, depending on how you look at things? We all like to have a good time, don't we? Sometimes we just wish we could keep it to ourselves. But life today isn't what it was just 15 or 20 years ago, and no deed or action – good or bad – goes unreported. Photographer/social anthropologist Dina Litovsky seeks to share what used to be considered "the secret lives" of her subjects, but which have become, thanks to Social Networks, as public as if they were being broadcast on daytime TV… Which is sometimes the case.
Litovsky chronicles what people do for fun, and for the hell of it, at the beginning of the 21st Century. They are as iconic as images from the bathtub gin parties of the 1920s and '30s, or pictures from late '60s' and early '70s' "Love Generation" events such as the Woodstock Festival celebrating the coming of the Age of Aquarius. The sociological implications are enormous, and it's with a debt of gratitude that we bring them to you now – before they dim with Time and become part of the historical record. 
With Mike Foldes
**************************
'Mike Foldes: How old were you when you left ukraine?
Dina Litovsky:  Eleven.
MF) Who bought you your first camera?  What was it? was it before you came to the states?
DL) My parents got me a digital Nikon when I graduated NYU. I was 23.
MF) Your web site  calls you an emerging artist, but you've been in many shows and been recognized fairly widely for your work. It seems to me you are just  hitting your stride. How much more emerging can you do?
DL) I think I have plenty more of emerging left to do, I am currently working on my second big body of work so I see myself as just starting a serious career in photography.
…………………………………………………………………………………………………..
Dina Litovsky/ BACHELORETTE
…………………………………………………………………………………………………..
 MF) How much longer will you be photographing the club scene in NY? is it evolving rapidly enough to hold your interest?
DL) I am actually done photographing Untag This Photo – a series about how digital technologies of cameras and social networks influence public behavior and self reorientation of women – it was all shot in NYC clubs/lounges. Now I am shooting a project about Bachelorette parties and though sometimes they do end up in clubs they are mostly photographed in private spaces.
MF) I find what a lot of what people do throughout their lives is affected by "where they came from," as much as "I was born in Kalamazoo," to "My parents were born in Bratislava."  (They weren't.) How much of what you do in your photography is informed by your Ukrainian background, versus how much is influenced by your life in America?
DL) I am really interested in culture that's around me, and as I am in NYC, it's American culture. Right now I am working on a series about the Bachelorette party that I mentioned earlier and I am photographing it as a distinctly American ritual for the young women. The fact that I am an immigrant makes me look at this ritual as an outsider /observer– even though I came when I was 11, I never adapted to a point of having one myself.
© Dina Litovsky
A backstage scene shot for New York Magazine during fashion week.
MF)  I especially like some of the fashion week photos, e.g., white pants and shoes, the black hat, the woman in green…. How many pictures did you take to edit down to what you put in your on-line portfolio?
DL) I was shooting fashion week for New York Magazine's "The Cut," and the idea was to have a portfolio for everyday- so I would shoot during the day and edit through the night to have the slideshow up by morning. So I did end up taking a lot of photos as I was shooting both this and last season every day for NYC (and last season London). Fashion Week struck me as a glittering pageant of fashion aristocracy, where the business was as much commercial as it was to see and be seen. I thought it was interesting how it related back to Untag This Photo. I have never seen more cameras than at Fashion Week – backstage photographers outnumbered models five to one, and at shows every attendee's hand was thrust up with holding a camera or an i phone.
Q) What cameras do you prefer?
A) I have a Nikon D3s and I love it.
Q) Do you shoot much film? Where do you have it processed? Printed?
A) Nope, never did.
Q) Editing software?
A) Lightroom and Photoshop.
…………………………………………………………………………………………………..
Dina Litovsky / UNTAG THE PHOTO
…………………………………………………………………………………………………..
Q)  I am reminded that a lot of what you photograph appears to be exposing private lives. Do you ever feel like you're prying when you're "on location" taking pictures of people who may never crash the glass ceiling because you caught them in a moment of unrepentant joy?
A) I don't think I am exposing private lives; on the contrary, I am exploring social behaviors in public places. I am interested of people in groups, of behavior being a reflection of the particular setting and space. Clubs are definitely not private spaces, there used to be some possibility of privacy a few years back but now with everyone having a camera in their phone no one expects that anymore.
Q) I assume you went to High School in NYC (don't ask me why — wild guess). What school?
A) Brooklyn Technical High School.
Q) Did mom and dad play a big part in pushing you to the camera? Were/Are they artists?
A) No, they wanted me to be a doctor. I actually finished Pre-med program in NYU (with a psychology major) so they were quite upset when I ended up not going to med school.
Q) How much does your study of psychology influence your general attitude toward society, which is reflected in much of your work, which perhaps shouldn't be taken all too seriously…
A) Psychology definitely influences my work. I am exploring the same interests in photography as I had in psychology – cultural influences, public performances and social interactions.
Q) Who have you worked with that you would consider a mentor, and what did you learn from him/her?
A) When I was finishing SVA we had to pick our thesis advisors to work with on the final project. I picked one of my favorite photographers and was absolutely thrilled that he agreed – Bruce Gilden. We still meet and he helps me critique my work. I really appreciate his no nonsense, brutally honest manner. If the photo is not good enough, he will not hesitate to tell me so and I love that.
Q) Who would you like to work with, if you had a choice, living or … not, and why?
A) Jeff Wall. His work is so different from what I do and I greatly admire it. Having to work with someone of such drastically different approach would be refreshing.
………………………………………………………………………………………………………………………………………
About the photographer:
Dina Litovsky is an emerging artist who examines social performances and group interactions in both public and private spaces. Dina was born in the Ukraine and moved to New York in 1991. After receiving her bachelor degree in Psychology from NYU, Dina turned to photography and has earned her MFA graduate degree in Photography, Video & Related Media from the School of Visual Arts, NY in 2010.
Visit: dinalitovsky.com
About the interviewer:
Mike Foldes is the founder and managing editor of Ragazine.CC. You can read more about him in "About Us."
This interview was conducted via e-mail.
June 29, 2013 Comments Off on Dina Litovsky/Photography-Interview
The Original Chaos
Photos & Interview
By Jorge Alberto Perez
It is rare to meet an artist with so much talent in so many mediums as Gloria Duque, whose extreme modesty and humility is equally impressive. She is just as comfortable working with you-name-it, a camera, paint, scratchboard, bronze sculpture, or even what any of us might consider trash  – all to satisfy a workaholic drive to interpret her world.  And what an interesting world it is, where permanence feels fragile, and impermanence is palpable, where clouds drop down from the sky heavy as sack of laundry and dollar bills appear to have been dipped in technicolor rainbows. She lives and works in a small apartment in Spanish Harlem in what can only be described as a state of original chaos where only the process of creation matters and materializes endlessly. Obessive, check. Cumpulsive, check.  Talented, check. I have always been fascinated by artistic practice, artists' studios and the process that feeds artistic hunger.  Duque does not disappoint.  When we first met she mentioned that she can only have one guest at a time in her apartment, so long as one of the two remains standing. I was intrigued.  The explanation went on to include a list of materials covering every surface of her apartment: a democracy of things like…egg shells, branches, chop sticks, corks, wires, rubber bands, candy foil, beans, seeds, pods, feathers, dried orange peels, and lot of completed art works stacked everywhere… I thought she was joking, or at least exaggerating. She wasn't.  Her apartment is itself an amazing work of art, impossible to take in, overwhelming and yet calming somehow. I sat down (actually we both stood) with her recently to discuss the nature of her work.
JAP: What is your education/training in?
GD: My training is in architecture and product design.  As per my training, my professors encouraged my unique language of observations and motivated me to think beyond the parameters of any dialogue. Understanding the materials one chooses to work with is the most important thing but not just their potentiality but their ability to fail.  I was challenged by my tutors to solve riddles, to come up with design answers to almost impossible statements (enunciados), to materialize ideas like The House of the South Wind, to be open to interpretation without representation.  During my years in architecture school, I discovered that my hands became more useful tools for expressing ideas than words had previously been.  Anything I could perform with them was a magical transformation of ideas into objects… free or mechanical drawing, model making, ceramics, watercolor and later painting and illustration.
JAP: What role does photography play in your artistic practice?
GD: Photography is the most magical aspect of my work, the convergence point where ideas begin to develop.  Taking a picture of something in the world that corresponds to a feeling or notion that is still embryonic is the best way for me to move forward with that idea.  It is the first step in what might be a long series of steps of process leading to a finished artwork. The camera was my first creative tool of choice to see the world differently. I established my first creative dialogue with this medium while studying architecture. It became a pivotal way to create new interpretations and points of view and at the same time it helped me to keep records and tell my stories, for the safekeeping of my history and memory as many others had done before me. Photography, by its very nature is an invitation to explore the world beyond the common and make fluid our perceptions. Digital has also made it possible for me to indulge even more with its instantaneity. I freeze time, virtually as time is/was, and yet I continue the exercise of observation and as images accumulate the storytelling begins, a destiny I seem to have chosen, I relate it, I take it, I retrieve it … later I transform those conversations mediated by the camera into objects, another translation.
Photo by Gloria Duque, Study for "Cloud Project"
From the Series "Cloud Project" by Gloria Duque
JAP: What is your preferred medium?
GD: My preferred medium is objects, so long as they are palpable with my eyes or my skin, perhaps heard or smelled in connection to their visual presentations. To me, they exist to be placed, misplaced, read … or ignored. Taken in account or not, objects simultaneously offer a proposal of possibility and the challenge of three-dimensionalizing them. This challenge has to do with meaning, with reference. Their purpose is changeable, transmutable. There is an unexpected beauty in each of them and in its relationship with its environment, its context.  There are an infinite number of possibilities for the untold significance and impressiveness of each of them. We choose one of their possibilities to transform them into storytellers, messengers of some sort … to provoke a reaction, identify a purpose… a catalyst… a trigger, short or long-lived, who knows. At this point, each object has its own destiny. Objects of desire, I call them. 2D, 3D, B & W, color, palpable by one, two or all of your senses; objects in any sense of the word … as per in the goal to be achieved too … where the object, besides of being what it is, has a purpose … In doing so, something that has no movement of its own, no mind, obtains an intention, it has an objective, a mission. It acquires an imperceptible movement to the eyes and transcendence in other levels. It becomes philosophical in some way.  In my eyes it separates itself from interpretation, individual feelings and imaginings; it becomes a proposer. I call that OBJECTIVITY and it all begins with ideas nascent in the process of image capture.
JAP: How many projects are you currently working on?
GD: Do you mean at the actual moment?  Time behaves oddly in my studio. Well, besides designing a living space for some friends, there are a few projects I play with constantly and intermittently. Their scale and the time I can dedicate to them are determined by their gravitational pull, my choice, and the emotions seeking for a place in which to be invested. The smaller projects are currently the most visited.  They are smaller in scale, but not vastness (cloud project, cows, bodies and constellations, mas allá, after dark, joy and despair, I had it, every thing talks to me, twos & ones). The larger projects, the ones that require more of my full attention, efforts and dedication include: architecture of dreams, canvases, Explorations, grafted graffiti, quilts of guilt, ugly is beautiful, filtered visions, seven, güevonadas and the philosophical component of I had it. Most of my series intersect with one another, or overlap at least, or branches out of each other and back together. I can say all my work is part of a web, a fabric, invisible strings in the middle of which I reside.
Photo by Gloria Duque, Study for "Bodies and Constellations"
From the Series "Bodies and Constellations" by Gloria Duque
JAP: What is your relationship to the materials you use?
GD: I will say extreme. There is no one thing I use that I am not in a deep relationship with. I get immersed into perceptual and verbal conversations with each material I use. We become extensions of each other, and in so doing, we both become storytellers, simultaneously both being the witnesses and that which is witnessed.  We become timeless and time makers, meaning that we fuse past, present and future in one existence were the first two components have more and stronger identifiable characteristics than its unpredictable companion.  No material that I encounter is exempt from being a candidate for use in art.  And I mean anything.  I have many collections of things: rubber bands of every shape, color and size, used tea bags, tangerine peels carved into figural shapes, all kind of metallic wrappers rolled into balls, the list is endless… I rescue, recycle and reuse a lot in my practice.
From the series "Twos & Ones" by Gloria Duque
JAP: How does your home as your studio influence your practice?
GD: My home as my studio… I certainly can say that when I make art I feel at home. Whereas I like austerity, cleanliness and the elegance of minimalism – which currently shows more in my designs and photography, I also love abundance and the generosity of the infinite possibilities of interpretation. I could easily live with both, but the city imposes on me one condition: limited space. I could say, I live within the complexity of my thought process and ideas. Of course, they coexist in harmony and with a structural order inherited from my architectural and design practices and processes … I have my own galaxy, perhaps a complete universe of my own to coexist with.
About the interviewer:
Cuban-born artist, curator and writer Jorge Alberto Perez is a graduate of the Bard College / International Center of Photography MFA program in New York City.  He is currently the writer-in-residence for the Camera Club of New York, where this interview and photos first appeared.  http://cameraclubny.org/ccny_blog/
For more information:  http://www.gloriaduque.com
http://jorgealbertoperez.wordpress.com
 ********************
June 29, 2013 Comments Off on GLORIA DUQUE/Art-Interview
Selective Inattention
I will not tell him
what I came here to say,
which perhaps he has already read
between the lines of letters writ in aching ink,
or the small inflexions in my voice
over the invisible cell phone waves,
which, if we could see them, would have stretched
the length of I-90, spanned two Great Lakes
and miles of muddy, Midwest farmland.
Even though he has lured me back now
to his childhood home in Chenango Forks,
his father's property complete with a tilted barn
and acres of the pollen hills of Fall,
I will not tell him yet.  He must first remember
which species of flower I plucked and ringed
around my finger the day I met him
in the park when a flock of geese
flew above us.  The Bernoulli effect, he had said,
and explained how that is the science
of how things fly, how wings are shaped
to manipulate wind speed,
to give birth to lift.  But today such facts
are not what I came here to learn.
He must first tell me what is meant
by perhaps or when or
what the true weight of I will leave this town,
will you leave with me? is measured in:
pounds or ounces or hollow bone?
Until I hear this, I am prepared to wait,
to sit until the subtle nag of mosquitoes
culminates into a lecture and we are left
starring down the cross-armed dark.
So much time he wastes delaying my denial,
my free-ranged and clover-scented No,
waiting for him just behind my lips.
Estuary
— for Alison, pregnant with twins
For the first time there is too much of you
in that tiny orbit of which God crowned
you the bald and sticky Helios,
and twenty-eight years now since He said to you,
it's time to go and you went.
If you remembered that morning,
how through the hospital window
the February sun stroked gold
into the plague of honey that followed you
into the wailing world,
perhaps you wouldn't worry so much
that they might choose to stay forever
as two fists balled in the nest of your pelvis,
or wonder at how they will escape,
boatless in the estuary,
their tiny fingers paddling gravity
with nails like chips of moon snail shell.
Even a wave breathes itself
back to its mother-sea.
Even stars tire of shucking light
and burst into multiplicity.
The Fiesta Queen, or A Brief History of Florida
In the Hispanic Heritage Parade, you wave
a spindled palm, satined to the elbow in white
like the sail of de León's caravel quivering to take land.
Your sequined gown is a spread of jeweled sunlight
hushing the sea, a mermaid song calling him
to drink and live again.
You will betray yourself, you think,
to the first explorer to loll in the orange orchard
of your youth, but soon, child, there will be others ready
to risk malaria, kill natives, hurricane-proof their lives.
There'll be no stopping them after that. They'll crawl
to you like cockroaches. Someone
will have to build a train.
And when Cuba turns away flushed
and you're the closest thing to Havana—
an arm's length less than ninety miles—
they will serenade you with slender shavings
of affection to the tempo of the cigar cutter's snips
until you burst from your boat-shaped bract
like a bird of paradise.
But today, just smile to the parade-goers,
the tourists heat-stroked and tangy as sangria,
their sunburned children still park hopper-high.
They will carry your memory into retirement
then, in winter, slink back to you like panthers
over the sun-wide glade.
************
About the poet:
Kate Sweeney is a PhD candidate at Binghamton University.  Her chapbook, Better Accidents, was winner of the 2009 YellowJacket Press Chapbook Contest.  Her work has appeared in Best New Poets 2009, Hayden's Ferry Review, Meridian, Rattle, Spoon River Poetry Review, and Tampa Review, among others.
June 29, 2013 Comments Off on Kate Sweeney/Poetry
Eclectic Coffee Spots In Puget Sound
by Abigail Smoot
A sublime example of a local interest title, artist Marsha Glazière's Eclectic Coffee Spots in Puget Sound, achieves a most difficult goal in aspiring to appeal to more than just the region's residents. Beautifully designed and presented, with striking mixed-media paintings and captivating photography, each page adds to a varied and remarkable collection of coffee shops throughout the one-hundred or so miles of the Puget Sound locale. It is a book which one could flip through over and over, and discover something new with each perusal.
Glazière's piece offers a combination art book and documentary, with Seattle's renowned coffee culture at the center. While the book focuses on 109 different cafés, nearly one such establishment per mile, they comprise only a few of the total destinations, and only those the author found most notable. Seattle's love of coffee is well-known; still, the extent is rather stunning. In the U.S., Seattle's Puget Sound area has the largest concentration of coffee houses. In Seattle proper, statistically, there's a coffee shop on every block. The Discover America website for the region states that there are 2.5 coffee shops per 1,000 citizens. To put that into perspective, the Mid-Atlantic city of Baltimore has 0.026 coffee shops per 1, 000 citizens – that's 154 coffee shops for the 5.9 million people living in the Baltimore-metropolitan region. With over 100 of these cafés represented by two chains, either Dunkin' Donuts or Starbucks, less than a third are small, privately owned businesses. Quite conspicuously, of the 109 shops mentioned in her book, Glazière includes only a single chain café, the flagship Starbucks, established in 1971, at Pike Place Market.
Throughout the book, Glazière is adept at capturing the diversity of the region. The names of the cafés themselves range from mundane and unassuming, to distinctive – Walnut Street Coffee, Q Café, Joe Bar, Fuel Coffee, 909 Coffee and Wine, Cafe Bambino, A Muddy Cup, Zeitgeist Coffee, Burial Grounds Coffee Co., The Doctor's Office, Ladybug Bikini Espresso. Each featured coffee shop has a different feel. Some are large with vaulted rooms, others impossibly tiny, having seating for just a few patrons. The diversity of styles is tremendous and varies from casual to upscale, cozy to uber-modern, artistic to austere, rustic to metropolitan. Each shop creates an overarching aesthetic, which feels both personal and authentic. Whether showing smiling baristas, overstuffed chairs, gleaming espresso machines, colorful paintings, whimsical sculptures, suspended lighting, performing musicians, or windows overlooking sylvan vistas, it seems that there is a perfectly-tailored venue to fit any personality, and any mood.
The images contained in the book are truly lovely. Looking at the mixed-media artwork, it appears that Glazière may begin with a distinguishing photograph, and then creatively overlay paint, fabric, and other media, in working toward some unique and telling composition. This gives a strong sense of continuity between the volume's paintings and its photography. The pieces are dynamic and active, and show a mix of interiors and exteriors. Glazière's use of perspective in the pieces is unique, one largely accomplished through incorporating interesting angles which reveal significant features of the various coffee houses. Instead of a flat picture of a building's façade, Glazière adds her own twist by integrating the small, sometimes curious, but always defining objects into her pieces. In one, she includes a breathy sketch of a tiny garden, outside of one café's front entrance, and in another, a photograph of a dog, leashed to a deck overlooking serene water. Each depicts something essential to the individuality of the place.
These subtle facets might not be noticed by a patron, and generally are not captured by promotional photography. The captions, too, impart interesting details – which café roasts their own beans, uses organic ingredients, or bakes their own sweets – elements that fully embellish Glazière's rich portrait of the very eclectic coffee houses of the Puget Sound region.
The end of the book contains a few noteworthy shops, which during the course of the volume's creation, have gone out of business. They are highlighted, Glazière explains, because these places captivated and inspired her. She also includes a handful of recipes that go well with coffee, and encourages her readers to enjoy a similar, cozy coffee shop experience in their own homes. Overall, the book is a warm and inviting piece, and is a relaxing and enchanting book to peruse. Upon reading Eclectic Coffee Spots in Puget Sound, one not only might wish to visit the Seattle area, but also investigate the lesser-known and locally-owned coffee spots in one's own region.
Eclectic Coffee Spots in Puget Sound (ISBN #9781468598575)
Marsha Glazière
AuthorHouse
164 pages, 8.5 x 0.4 x 11 inches paperback, full color ($25.99)
Collage Become Poetic: Kenneth Goldsmith's
Seven American Deaths and Disasters
by Abigail Smoot
In his latest collection of poetry, self-described as "non-creative writing," American author, Kenneth Goldsmith has transcribed and assembled media coverage of seven high-profile tragedies, spanning several decades. Extremely conceptual, and in a large degree, collaborative, given the source materials, Seven American Deaths and Disasters is a cacophonous tableau, documenting infamous events in a way unusual for text, and very different for poetry, if defined traditionally. Influenced greatly by the internet age, and specifically, the contemporary dissemination of information, Goldsmith has put into print that which is more commonly seen in present day music and film media – the mashup: assembled snippets of varied works, combined into one piece of music, video, or in Goldsmith's case, printed poetic-prose. For the collection to be described as poetry, one would need to extend traditional definitions. Perhaps an accurate description delineation of the work would be non-fiction creative collage – where the artistry is derived from the artist's intentions, rather than through the use of his own words. Taking precedence are the ideas, the design, and the implications of the work.
Broken into seven chapters, each document a different incident: there are three assassinations, of John F. Kennedy, Robert F. Kennedy, and John Lennon; one accident, that of the Space Shuttle, Challenger; two mass murders – Columbine and the World Trade Center attack of 9/11; and one death with current ongoing litigation – Michael Jackson. Going beyond simple remembrance, the pieces are not the emotionally neutral news reports or solemn obituaries, but on-the-scene reactions replete with confusion, gasps, and "Oh my God!" One is thus urged to experience the events as they occurred.
The title, Seven American Deaths and Disasters, is drawn from Andy Warhol's 1962-1963 art collection Deaths and Disasters, similar in name and mode. In Warhol's compilation, suicides, car crashes and other catastrophic events are portrayed in the flat two-dimensions of black and white photography, some washed with a single matte color. This format, delineates the impersonal impression that photography can render, as the medium gives the same emphasis to both happiness and tragedy. The impact, then, comes from a personal reaction, rather than the medium itself.  Goldsmith's black and white print, like Warhol's photographs, is a stark representation of each incident. In approaching Goldsmith's collection, understanding this context and presentation is important. Otherwise, especially by the uninitiated, reading of the book, with its interjected exclamations and sudden changes of speakers, fonts, and uses of both colloquial and more formal language, might otherwise feel impossibly disjointed and disparate.
The modest volume's cover immediately alludes to the conceptual nature of the entire piece. The spine of the white dust jacket gives the title, author, and publisher in black. The jacket cover has excerpts of each chapter printed vertically in red, and the chapter numbers are dark blue. When turned on its side it has the impression of the American flag. The red letters and white spaces making up the red and white lines, the space around the blue numbers giving the impressions of stars – American colors for the American deaths. However, under the jacket, the back of the book is red, the spine white, and identical to the jacket, the front cover is the same blue. As well, aligned with the chapter numbers, printed on the jacket front, are the numbers of those killed in each tragedy. This subtle inclusion speaks to the psyche of society, where one event, in which there is but a single victim can have the same, or perhaps more, impact than an event in which many more were slain. Each occurrence had immeasurable impact on American culture, and has rippled some much more strongly than others, throughout the entire world – leading to mourning and candlelight vigils, even to decades of war.
Beginning with a quote by Wittgenstein, "The limits of my language are the limits of my world," the scene is set for the author's exclusive use of ancillary material to deliver the message. Goldsmith's decision only to include the words of others ironically shows the limits of the totality and a lack of overarching impact of his missive. He gives no discourse to describe why the various events were included in the volume. He provides no conclusions. All of the answers to these questions are left to the reader to determine. Offered are only the words spoken by individuals who had witnessed the various events. The chapter, dedicated to Columbine, is a scant five pages, but is powerful in its content. It relays a 911 call made by a teacher as the gunmen slowly approach her and her students' hiding place. Her fate is only implied, but not expressly portrayed in the collection. Illuminating the widely known and the unknown may be Goldsmith's point and the reason for his unconventional format in Seven American Deaths and Disasters.
In the face of continuous media, instantaneous digital content, unlimited information, the bombardment of modern broadcasting and society's dependence upon it, will this all-access, 24-7 availability ever be enough? News sources offer immersion in place of experience, and cannot provide adequate space in order for one to process what has occurred. In his use of firsthand, extremely immediate accounts, perhaps Goldsmith's collage illustrates that the way to comprehension and solace, when confronted with trauma or tragedy, is through contemplation – after having experienced the unfiltered event for oneself.
Seven American Deaths and Disasters
(ISBN #9781576876367)
Kenneth Goldsmith
Literary Collections / Poetry / America
http://www.powerhousebooks.com/#
Paperback
4.3 x 7.06 inches
176 pages
ISBN: 978-1-57687-636-7
$19.95
$23.95 CAD
 *****************************
Words the Interrupted Speak
Paul B. Roth
ISBN: 1-59661-152-9
March Street Press
Pardon the Interruption
Review by Alan Britt
Robert Bixby operated March Street Press for over 20 years. Along the way he published some 260 books by a wide variety of authors. In 2012 Bixby, a solid figure on the US poetry scene, passed away, likely from complications due to undiagnosed iron overload, often mislabeled as Hemochromatosis. Up to that point, Bixby managed to stay true to his vision of publishing quality books.  One of the last books he published was the brilliant book of prose poems, Words the Interrupted Speak, by Paul B. Roth. A well-known poet and publisher in his own right—of the award winning journal, The Bitter Oleander, plus an impressive line of books from his Bitter Oleander Press—Roth first gained prominence as an original member of the Immanentist poetry and art movement in the 1970's and has continued to dazzle ever since. As Patrick Lawler says of Words the Interrupted Speak, "This book is a house with a thousand rooms, each room containing a thousand houses, each house containing a ventriloquist with a thousand voices….It continually surprises with its diamond-tipped images and the depth of its emotions." Indeed, Roth is known for creating imagery that goes well beyond tepid metaphors that pervade MFA poetry like kudzu strangling the life out of so many young poets. Roth recognizes that as in life a poem must risk everything if it is to achieve the "depth of its emotions." And it is this eternal struggle to communicate, to achieve an authentic connection not only with oneself, but also with others as well that characterizes much of the journey through Roth's latest book. Take for example, from "A Little Faith Regained," the bending and shaping of lexicon necessary to express an awareness that conventional wisdom doesn't supply, along with the emotional depth or intellectual accuracy that the poet strives for:
Where I cannot see, messages are whispered up
through spiraling violet flowers, codes broken down inside an
insect gouged bark against which frogs rasp their guttural
songs, and a whole new language created from spaces between
the old letters I used to write before learning every word I
wrote was in truth a lie.
Likewise, from "An Ending," we sense that detachment from convention is vital in order to protect individuality from being swallowed whole by our insatiable culture of conformity.
After all these years, I've made up my mind to live it out alone
and have these few walls be my ears, this one floor my feet and
this endless ceiling my eyes. When complete, I want to be so
much a part of this room that its windows will only open when I
breathe. I've been asked if instead I wouldn't mind self-confine-
ment, placed under house arrest, or sequestered away in some
parking lot cinderblock bunker. Anything to keep from needing
to be so busy is my usual reply. Then, without warning, I have this
urge to have the fiberoptic cable lines running into and out of my
house clipped from their service. Believing I was being watched
by what I watched, heard by what I heard, I soon learned it was
cheaper to pay a saboteur than hire the requisite technician.
So, what does provide an authentic sense of connection for Roth? If artificial culture pursuits offer little or no "emotional depth," what's left? Anthony Seidman offer insight into what Roth is after: "(Roth) hears rust, frozen creeks, stone, stray fawns, and the seeds that sprout inside words; and because he is willing to stop and listen, he knows his name, daily traffic, and language are both exit and existence, a desolation he has the courage to behold in snowdrifts and in the flight of crows." Indeed, even in dreariest of environments, the poet finds some solace in nature. In "Smelter Rats" Roth, through striking imagery, paints a clear struggle between imprisonment of the mundane versus vivid fragments of emotional and mental clarity in a smelter plant warehouse. The poem begins,
Tired of the melancholy abstract, the burdened night
watchman combs his hair in a doorway chained open to a glare
of parking lot floodlights. Miserable, he allows the light to
smother him for a moment in its warmth. Every night, his
rounds turn one key after another into the heavy punch-clock
slung over his left shoulder.
and ends,
When asked about their (rats')
young, he shrugs, says that come dawn, just before shift
change, all he's seen are their shallow paw prints in a gray dust
the sun's been warming up across the smelter's unswept floor.
As one might expect, the poet who struggles for spiritual depth in a conformist environment cherishes his moments of ecstatic solitude with nature. Many of Roth's prose poems reveal that nature ultimately provides the quality of life the poet requires. From "Harp Dreaming," Roth says,
Oozing between moss thick roots,
against dead grasses matted down along a marsh bank only
mosquitos can reach, frog eggs quiver in half moonlight. Their
jelly glints the way harp strings plucking gold and black
between thumb and forefinger sparkle and ignite to a common
rest….Alive all at once, my fingers portray these harp strings
crying from an unmined source wound too tight inside their
nickel-silver silence.
And another passage, this time from "Big Day," echoes again the importance of connecting with something beyond the conventional:
I put the eyes of wolves I loved having in
place of my own eyes back on the fronts of day-glow t-shirts
won by racing plastic ducks with the limited aim of a water
pistol….Traffic's choked with dust. Behind each open
shuttle-bus window, the maxed-out bladders of adolescents
shine their freckled faces with those crystalline tears of too
much sugar.
Words the Interrupted Speak offers the reader a cornucopia of intellectual and emotional stimulation. Central to Roth's voice, however, is his struggle with communication in a superficial culture vs. the quality of life that nature provides. Along the way, the reader is in for a dazzling ride!
Words the Interrupted Speak (ISBN #1-59661-152-9)
Paul B. Roth
52 pages, 5½" x 8½", paperback, ($9.00)
March Street Press
Greensboro, NC
www.marchstreetpress.com
About the reviewer:
Alan Britt is Books & Reviews editor of Ragazine.CC. You can read more about him in "About Us."
**************************
Of Flies and Monkeys
Jacques Dupin
(Translated by John Taylor)
ISBN: 978-0-9786335-4-7
The Bitter Oleander Press
When Monkeys Fly
Review by Alan Britt
Paul B. Roth is not only a poet, but also a publisher of fine poetry books. Of Flies and Monkeys by the late great French
poet, Jacques Dupin, is a recent gem from Roth's Bitter Oleander Press. Dupin's 285 page book, which contains French and English texts, is eloquently translated by John Taylor. Dupin, although occasionally translated into English, has been somewhat overlooked by US poets and critics. He is, however, clearly a giant of his generation in France. Along with contemporaries, Yves Bonnefoy, André du Bouchet and Philippe Jaccottet, Dupin continues the amazing run of super poets in France that stretches back generations. Silly to argue who is the greatest poet among a group of super poets, suffice it to say that Dupin is near the head of the pack. His poems, as evidenced by John Taylor's splendid translations, are many things at once: heady, earthy, and joyously imaginative. His imagery often echoes Breton, Desnos, Eluard, and at times, even Baudelaire. Take, for example, the following from his book length poem, "Mothers":
The unadulterated pleasure. Of being blind. Of smelling her. A mixture
of stench and soul. With last words. Written in chalk. Planted between flesh
and fingernail. The word that rouses the widowing meadow, the white assonated
pebbles, the high grass of the shore…
Perhaps challenging to readers of English plain language poetry, Dupin's verses require concentration and at least some cultivation of imagination. In his introduction, John Taylor says the following about reading Dupin for the first time:
Upon a first reading of several of Dupin's volumes in a row, the references to the semiotic notion of a "sign" per se as well as the reiteration of specific signs can actually seem to constitute a sort of hermetic personal symbolism. Yet "symbolism" is not really the right term, even as the apparent autobiographical allusions (such as béquille, "crutch") at once move the reader and perhaps deceive him. Hardly fixed or static, these signs—represented by key words often suggesting pre-conceptual sensate or cognitive experience—are strangely prismatic, often partly indeterminate.
With Dupin, the challenge is supremely rewarding, even if at times a little shocking. From the book length title poem, Dupin offers the following:
The panting blue pinks
of a pestilential
monkey haunch
make the stained-glass light
of your "soul" eaten by flies
nothing—
nothing—unless
the bottom
of the dead gods'
goiters
and again,
Meaninglessness as a watermark
in the thickness of the tongue—
excess meaninglessness vaporizes meaninglessness
it loathes this theater
it flows, a self-murderer, the liquid manure
of any naked writing
aspiring to mortality
by absorbing the magnifying glass
and cracking
the crystalline lens…
a combustion of flies
a cloudery of monkeys
deep within the party-
wall.
Dupin died last year at 85 at his home in Paris. One of the great poets of his generation, he will be sorely missed. Dupin's New York Times obituary reads,
"Mr. Dupin was for a long time one of the directors of the renowned Galerie Maeght in Paris, which represented Joan Miró, Marc Chagall, Alberto Giacometti, Francis Bacon, Wassily Kandinsky and other modern artists. His poetry, which has been described as intentionally ambiguous, emerged in a stark postwar period of re-evaluation at all levels of French society, art included. "It's succinct, laconic, impersonal," said Mary Ann Caws, a professor of French literature at the City University of New York. In some ways, she added, Mr. Dupin's poetry was the opposite of Mr. Dupin himself. "I knew him as a friend," she said, "and he was an awfully decent and warm man.
Of Flies and Monkeys comes highly recommended. Do yourself a favor, pick up a copy and delight in the superb imagination of one of the 20th and 21st centuries most gifted poets.
Of Flies and Monkeys (ISBN #978-0-9786335-4-7)
Jacques Dupin
(Translated by John Taylor)
285 pages, 6" x 9", paperback, ($24.00)
The Bitter Oleander Press
Fayetteville, NY 13066
www.bitteroleander.com
 About the reviewer:
Alan Britt is Books & Reviews editor of Ragazine.CC. You can read more about him in "About Us."
 ***************
June 29, 2013 Comments Off on Books & Reviews
EVERYTHING
My scientist friend can't keep himself
from extolling the virtues of fractals,
"They're the keys to the universe, brother"—
to me fractals sound like fractions
which I found interesting but utterly useless
to the life I wound up living—yet,
we may not have to choose or not have
to choose every time—there's my favorite
street in Paris, its tiny lights a bauble
like the tiny jewels in Marie Antoinette's shoes—
and the lot by the canal, vacant except
for trash and chaotic bits of memorabilia
often emitting such an attractive blue light
you'd be forgiven the urge to jump into the water
and follow the mist to the end of the city—
something for me to think about when my friend
mentions fractals again, pleading for compassion.
LOGIKE IN GREEK
"I don't see the logic,"
my friend says.
I ask "The logic of what?"
and he says the logic
of everything in the world.
I see what he's saying
but the world is what it is,
does what it does—
inexorably—and takes
us all along, the living
and the dead. Of course,
the world can change
and people can change
and I can say this because
like Walt I contain
contradictions to go
with my multitudes.
What's the logic of sitting
in the backyard, next
to the lemon tree, keeping
a beat up Greek fisherman's
cap in the drawer, betting
your money on love—
despite the ridiculous odds?
LAZILY READING AN INTERNATIONAL BOOK OF POEMS
Just as I'm on the verge
of berating myself,
"You need to get a life"
I come across a poem
by Orhan Veli: sharp, funny,
scathing and true.
Never mind. My life requires
no adjustment.
About the poet:
Tim Suermondt  has published two full-length collections of poetry: TRYING TO HELP THE ELEPHANT MAN DANCE ( The Backwaters Press, 2007) and JUST BEAUTIFUL (NYQ BOOKS, 2010.) His poems have appeared in Poetry, The Georgia Review, Prairie Schooner and Stand Magazine (UK), among others. He lives in Brooklyn with his wife, the poet Pui Ying Wong.
June 29, 2013 Comments Off on Tim Suermondt/Poetry
LEFT BANK AT NIGHT, by George Garbeck 

…………………………………………………………………………………………………………………….
Capturing the Night:
The Nocturnes Exhibition
at the Therese A. Maloney Art Gallery
By Dr. Virginia Fabbri Butera
What is a nocturne? The word, deriving from the feminine Latin noun, nox, noctis, meaning night, comes from the Latin adjective, nocturnus (notturno in Italian, nocturne in French, and nocturnal in English). A nocturne has antecedents in medieval prayer and music as well as eighteenth century pieces composed for evening concerts. The nineteenth century nocturne was further defined by Irish composer John Field who developed a special structural format which was then embraced and made famous by the Polish composer and pianist Frédéric Chopin.[i] Chopin wrote twenty-one nocturnes (http://www.youtube.com/watch?v=V60USaluxGA) which were often inspired by poetry and painting.[ii] His Romantic pieces conjure up dreamy, haunting compositions evoking nighttime, magic, desire, danger and more. Chopin's success with the form and concept of the "nocturne" encouraged many subsequent composers to explore the possibilities of this musical form.
Since the early 1300s, many western artists including Giotto, Caravaggio, Artemisia Gentileschi, Joseph Wright of Derby, Goya, Whistler, van Gogh and Georgia O'Keeffe, to name a few,  have created nighttime scenes that employed metaphorical concepts of "night" to construct religious, scientific, political, social and abstract dramas.[iii] To investigate current night images, I have selected paintings, drawings, sculptures, photographs and mixed media works by nineteen New Jersey and New York contemporary artists for an exhibition entitled Nocturnes, on view June 18 – September 22, 2013, at the Therese A. Maloney Art Gallery which I direct at the College of Saint Elizabeth in Morristown, NJ.[iv] These recent pieces sometimes acknowledge nocturnal themes not just in visual art but also in poetry, plays, dramas, musical compositions, dances and movies, while exploring new approaches to the nocturne concept in keeping with twenty-first century life and culture.
In 2004, Ultra Violet, a contemporary Neo-Pop artist, and formerly an artist's assistant, muse and friend to Salvador Dalí, Andy Warhol and many other well-known artists, reinvigorated religious nighttime drama in her sculpture, Silent Night, Holy Night (fig. 1).[v]  In art, the reference to, or depiction of, light in the midst of darkness became a metaphor for hope, truth and, in Christian imagery, salvation. The events surrounding the birth of Jesus, his life, crucifixion, death and resurrection, are often portrayed in darkness with holy occurrences physically illuminated. Her work is a mixed media, 3-D collage of materials including black fabric, foil, lace, twigs, gold paint and cut-out photographs that projects golden light from its dark background. In a 2004 interview, Ultra Violet reinforced that she views herself as an apocalyptical messenger and that her art is a way to transmit light and understanding.[vi] Her Nativity scene is not a traditional one. To the right of the Holy Family are two queens, rather than kings, in red dresses, bearing gifts. To the left are two other female figures, but it is not clear who they are. A fifth female figure, perhaps representing Ultra Violet herself, once a recording star for Capitol records, is in the bottom center of the scene, holding a guitar. [vii] Thus, across almost seven centuries, the spiritual significance of night as a time for religious revelation endures.[viii]
The symbolic duality of good (light) versus evil (dark or night) has been continuously employed in artistic arenas. But horror and fear are also associated with, and amplified by, the night in a work such as José Rodeiro's 2001 India-ink on paper sketch, Armies of the Night (fig. 2).[ix] This is a sketch for his larger 9/11 memorial painting which intertwines night, religion, power and conflict and also references Pablo Picasso's 1937 anti-war masterpiece, Guernica (http://www.artway.eu/content.php?id=89&action=show&lang=en ). Rodeiro based his sketch, in part, on lines from  an 1867 poem, Dover Beach, by British poet Matthew Arnold: "And we are here as on a darkling plain/Swept with confused alarms of struggle and flight,/Where ignorant armies clash by night."[x] His image shows a muddled mass of soldiers fighting in the physical, and metaphorical, darkness, prescient scenes of our post-9/11 chaotic wars in Iraq and Afghanistan. Another contemporary artist, Len Merlo, often depicts issues revolving around social injustices.  In his 2009 acrylic and collage on board entitled, Eyes (fig. 3), ocular sockets pierce through the night, staring unflinchingly at us, making sure that we know that they are witnesses to our every move, good or bad. In addition, because of the abstracted sense of place in the image, these may also be malevolent eyes waiting to do us harm.[xi] We have only to think of the actual nighttime killing of Osama Bin Laden and the slightly fictional 2012 film depicting this event, Zero Dark Thirty, to realize that these same themes of right and wrong, war and oppression, religion and power, are more forcefully expressed in various artistic media when intertwined with a nocturnal background and all its dark connotations. One's positive or negative reaction to "night" can sometimes depend on which side you support.
…………………………………………………………………………………………………………………….
…………………………………………………………………………………………………………………….
In nineteenth and twentieth century art, shifts to modern subject matters and styles resulted in some images of the night becoming less tied to religious, historical or philosophical scenes and more engaged with impressionistic and even abstract effects. Nineteenth century American painter James Whistler, wanted to visually capture the feel of the Romantic music of Chopin, Claude Debussy and others, and began to title his works in musical terms: "arrangements," "compositions," "harmonies," and "nocturnes." He increasingly employed loosely painted images, most evident in his nearly abstract 1875 oil on canvas, Nocturne in Black and Gold: The Falling Rocket (http://smarthistory.khanacademy.org/whistlers-nocturne-in-black-and-gold-the-falling-rocket.html).[xii] The image captures the momentary plummeting of fireworks through the dark sky above the Thames River in London where he was living at the time. Whistler's painting also caused a different kind of combustion. He sued British art critic, John Ruskin, who had written that Whistler's non-realistic painting was "like a paint pot flung in the eye of the public."[xiii] Although Whistler technically won the trial, it was a pyrrhic victory, ruining Whistler emotionally and financially. Artistically, however, the painting stands as one of the great nighttime, and abstract, images in western art.
Several contemporary artists employ a freedom of abstract line and space, and play light off against the darkness, in ways that hint at Whistler's Nocturne in Black and Gold.  In 2005 from high above New York City, night photographer Lynn Saville captured ribbons of light streaming around Columbus Circle (fig. 4).[xiv]  So Yoon Lym has long had a fascination with the eeriness that occurs after dark in suburbia.[xv] In her 2011 acrylic on canvas image, she scattered abstract colors across black space, so that the rounded shapes in Nighttime I (fig. 5) feel like car headlights and taillights searing through the darkness. Stephanie Brody-Lederman's 2012 abstracted mix of sky, empty landscape, scattered trees and words, and a shining Chinese lantern in Starting Tonight (fig. 6) carries hope and a sense of longing for a family winter homecoming.[xvi] An enduring, if shimmering, quasi-rectangular block creates a startling, haunting contrast to the inky blue-black background in Lisa Pressman's 2013 oil on board painting, The Light 2 (fig.7).[xvii] Using fluid bent black wood pieces, Betty McGeehan created a movable sculpture, Rock Me (fig.8), 2013, that embodies a cradle/boat shape and the nighttime need to be lulled asleep.[xviii]
In 1889, fourteen years after Whistler painted his Nocturne in Black and Gold, Vincent van Gogh created his incandescent Starry Night (http://www.moma.org/collection/object.php?object_id=79802), undoubtedly the most famous nocturnal painting beloved by our era. With the church spire in the background village as the visual echo to the bold vertical of the cypress tree in the foreground, Starry Night retains a spiritual pairing of religion and nature infused with the beauty of the  night and the celestial symphony of stars spanning the sky. And it was just one of many nocturnal subjects that van Gogh created.[xix] Recent artists have taken their cue from van Gogh in their attempts to capture nature, night and the universe. In his 2013 Shredded Van Gogh (fig. 9), Rob Barth adopts a tongue-in-cheek approach to the iconic work, using a slivered print of Starry Night to make a pulsing star-like collage that functions as a synecdoche of the entire scene.[xx]
Buel Ecker's 2007 acrylic on paper, Origination (fig. 10) was inspired by the 8th century Japanese marbling technique called suminagashi. [xxi] Her work's chaotic abstract swirls seem to depict the moments after the Big Bang, 13.82 billion years ago, when light and atomic structures exploded from dark nothingness to the begin our universe.[xxii] In contrast, Susan Holford uses acrylics, lumière paint and gold leaf in Effervescent Atmosphere 2 (fig. 11) to depict her sense of a pre-nocturnal atmosphere filled with invisible energy and particles.[xxiii]  Light coming forth from the darkness receives a scintillating representation from Pasquale Cuppari in his 2013 oil and mixed media painting Nell'Infinito (fig. 12), where thick, glittering masses representing galaxies and stars pulsate from deep space.[xxiv] The macrocosm of space finds its equivalent on earth in the dark and luminous aspects of oceanic storms. Christie Devereaux's canvases, such as Argento 21 (fig.13), which change color pitch as the viewer moves from left to right to left, simulates another kind of turbulent juxtaposition of light and dark in nature, this time between water, wind, waterfall and darkness. Her work alludes to the Romantic seascapes such as the 1796 oil on canvas, Fishermen at Sea (http://www.tate.org.uk/art/artworks/turner-fishermen-at-sea-t01585) by British artist, J. M. W. Turner.[xxv] In works such as Devereaux's and Turner's, the night and the ocean are metaphors for potential physical danger in nature as well as the complexity of human   experience. [xxvi]  Nothing could be more different than the whimsy and delight one feels contemplating George Garbeck's photograph, Fishing by Moonlight (fig. 14).[xxvii] The innocence of the image is in contrast to the iconic German Romantic painting, Two Men Contemplating the Moon, ca. 1825-30, by Caspar David Friedrich (http://www.metmuseum.org/toah/works-of-art/2000.51) where childhood has been left behind and the men are now more purposefully mindful of the Sublime in the natural world.
In other night scenes, women are the protagonists. Because the phases of the moon are aligned with female menstruation, moon goddesses are part of ancient Mayan, Native American, Greek, Roman, and other religions, although many cultures also have moon gods.[xxviii] In western art, depicting women at night often implies a subtle allusion to the moon/female connection, intrinsic mysteriousness and constant change. Poor Romeo as he tries to swear by the moon to confirm his love for Juliet. She knows it is a problematic oath as she admonishes, "O, swear not by the moon, the inconstant moon, / That monthly changes in her circled orb, / Lest that thy love prove likewise variable."[xxix] For Romeo and Juliet, the night provides cover for secrets and love. In Homer's c. 750 B.C. E. poem, The Odyssey, night is a shield for Odysseus to sneak back into his own home after twenty years of wandering in order to kill all the suitors who are trying to win his wife Penelope's hand in marriage.[xxx] Non-religious contemporary works of women and the night carry more ambiguous meanings, without the love lessons of Shakespeare and Homer. Saville 2009 photograph, A Girl on the Highline (fig. 15), reveals an evanescent figure alone among the tangled urban weeds. She is caught between of the geometry of the old elevated freight train tracks and the surrounding New York City buildings, which recall the abstraction of Georgia O'Keeffe's 1927 painting, Radiator Building, Night, New York (http://xroads.virginia.edu/~ma02/freed/okeeffe/skyscrapers.html).
In her 1990 primitive-style canvas, Woman at the Window (Mujer en la ventana) (fig. 16), Nicaraguan painter Julie Aguirre Cantarero pairs a woman gazing peacefully at the night sky with a waxing moon high above. The woman, inside, is as unknowable as the moon, outside.[xxxi] In 2009, against a dark background, Rodeiro finished a painting of his wife, Nuzcha in Paris (Duende Nutia) (fig. 17), with an alluring, enigmatic gaze while Saville in 2006 captured the back of a woman in a flouncy yellow dress, tucked covertly, almost seductively, into an oddly lit doorway in Number 39 (fig. 18). Maria Mijares reports that her 1988 acrylic on linen, After the Incident in front of La Concha II (fig. 19), documents a personal episode. The absence of light in the building, the lack of people, the nighttime Spanish beach with nothing out of place, all seems so vacant and eerie.[xxxii] What could have happened here? Civilization in the dark can exude such different moods. It is unconcerned in Mijares's painting; exudes wonder and magic in Garbeck's 2006 photograph, Left Bank at Night (fig. 20), which predates Woody Allen's 2011 film, Midnight in Paris; or appears disjointed and remote in the Jersey City view of the New York City skyline as captured by Saville in her 2008 photograph, Pepsi-Cola Sign (fig. 21).
Nuzcha is Rodeiro's constant muse but his 2012 painting titled Pesadilla (Nightmare) (fig. 22) is more sobering and shows her contemplating the nightmare of the future death of her beloved dog, Cocodrillo. That animals and insects figure in night paintings is not surprising considering the precedent established by the British artist, Joseph Wright of Derby who, eager to confront the eighteenth century  "struggle of science against religious values," painted three important paintings showing nighttime experiments in physics, astronomy and chemistry.[xxxiii] The fate of a bird in a vacuum machine is the focus of the 1768 physics painting, An Experiment on a Bird in the Air Pump (http://www.andrewgrahamdixon.com/archive/readArticle/143). This haunting work shows nine people gathered to observe the outcome of the experiment when the physicist forces the air out of a vacuum chamber also containing a cockatoo.[xxxiv] Darkness in the room, lit only by a candle in a hurricane globe and the full moon shining into the window, increases the drama of the experiment, and the tension of new ideas.
Other contemporary works underscore the excitement and fear of human/animal interaction, and the wildness of both the creatures and the night world they inhabit. Kay Kenny's 2010 photograph, Coyote & Rag Doll (fig. 23) documents the midnight ramblings of the animals that lurk in and around our neighborhoods.[xxxv]   Barbara Neibart and Joyce Yamada take a more humorous approach to the fauna inhabiting our world and their art. Neibart's 2011 rhinocerous in Redshift: Cosmological Constant (fig. 24) is drawn realistically from various points of view except for the one that shows the rhino in four red and orange cowgirl boots and a red bow on her head in front of the night sky in the shape of an hourglass.[xxxvi] In 2009 Yamada depicted the African Sisyphus Beetle (fig. 25) shoving a ball of dung down a hill of debris.[xxxvii]   Unbelievably, the beetle's mundane clean up task is affected by the Milky Way, which apparently the beetles use to navigate in a straight line as they push their burden along.[xxxviii]
There are clearly many actual and metaphoric ways that "night" can be used by artists working in all different media. Two of the most profound nocturnes I have experienced are intricately intertwined. One is the 2010 unfolding poem/notebook/elegy, Nox, by poet and classicist Anne Carson, whose translation of Latin poet Catullus's Elegy 101 for his dead brother is the springboard for Carson's collaged notebook and her attempts to qualify, quantify and mourn her own deceased brother.[xxxix] The other is the astonishing 2010 dance, Nox, choreographed by Rashaun Mitchell and performed by Mitchell and his partner Silas Riener, two former Merce Cunningham Dance Company members (fig. 26).[xl]  The dance is based on Carson's work. At the premiere of the piece at the Institute of Contemporary Art in Boston in July 2010, Carson read her multi-layered sober, probing text while Mitchell and Riener performed the tense, traumatic, and searing dance of physical and metaphorical pain and death (excerpt: http://vimeo.com/31586533).[xli] In the spring of 2011, I invited Mitchell and Riener to perform the piece for a second time in Dolan Performance Hall at the College of Saint Elizabeth as part of my National Endowment for the Arts funded interdisciplinary project, The Phrase in Art. At that performance, a tape of Carson reading Nox was joined by eerie, haunting music composed by Thomas Arsenault and performed by Ablehearts. Using the seating area walls, entrances and exits of the Hall as well as the stage floor and walls, Mitchell and Riener physicalized the concept of emotional trauma, grief and loss in their 53 minute dirge to the ultimate metaphor of night. Mitchell, sometimes in the role of Death, inexorably draws Riener to him. To paraphrase the great poem by Dylan Thomas, Riener, fighting, does not want to succumb, does not want to "go gentle into that good night." He rages physically "against the dying of the light," in some of the most profound and excruciating dancing I have ever seen.[xlii] Subsequently presented in 2012 at Danspace in New York City, the site-specific performance, begins very slowly and simply and accelerates physically and psychologically (excerpt: http://vimeo.com/59756447). Mitchell, praised by New York Times chief dance critic Alastair Macaulay as being "the most riveting dancer in the Merce Cunningham Dance Company," has also been heralded for his choreography, winning a 2012 Bessie Award for Emerging Choreographer for his creation of Nox.[xliii] Mitchell and Riener are two dancers and choreographers to watch as they further interpret the profundities of the human condition.[xliv]
The theme of nocturnes provides a fascinating window on how wide ranging and remarkable a concept can become throughout millennia of culture and artistic expression. Changing circumstances, concerns, styles, techniques and media reveal the differences, but the consideration of all forms of experience within the parameters and meanings of "night" has produced fascinating ideas and objects to remember, and inexorably links the past and the present.
…………………………………………………………………………………………………………………….
About the author:
Virginia Fabbri Butera, Ph.D., is the Director of the Therese A. Maloney Art Gallery, a tenured Professor of Art History, and Chairperson orf the Art and Music Programs at the College of Saint Elizabeth in Morristown, NJ. She has curated art exhibitions for over thirty-five years and has lectured and published widely.
---
June 29, 2013 Comments Off on Nocturnes/Virginia Fabbri Butera
Lucky Day
by Kevin Carey
I'm counting the white shirts that step off the train onto the street below me when I hear Carmen's knock, a single tap, then two quick ones back to back. Boom, boom-boom. I watch every morning from my third floor balcony, the briefcase-carrying white-flight suckers. They leave their two acre lots and their SUVs for eight hours a day and they think they belong to the city.
Eighteen, nineteen. Carmen knocks again. Boom, boom-boom.
"Coming, you freak," I yell.
I hand him a twenty when I open the door. "One-nine, one-nine," I tell him.
"The lucky count," he says, smiling, his dark round glasses, his long blonde hair combed  back off his forehead. He wraps the twenty around a thick pile of bills. "Phone?"
I point to a white wooden table by the window. "Tell that boss of yours to give you a raise so you can get your own cell."
"But I can always use yours, right, Buddy?"
He removes the lid of a green ceramic pot in the center of the table. "What's the doctor selling?" he asks, lifts a fat joint rolled in yellow paper from the bowl. "This it?"
"You'd think the freak would hook me up for the weekend," I say. "How's a guy to make a living off of one spliff ?"
"I think you need a new grocery store, my friend."
"A new life, maybe."
Carmen sniffs the joint like fine wine. "You can always jump back into the suit coat."
"Time me," I say.
He sparks a lighter, holds the flame near the tip of it. "May I?"
"It ain't free."
"My man, I'd never."
"Not you. Freckled-faced faggot."
It's a game we play. He never pays for the weed I have in my bowl and I get to slide on some street numbers.
He tucks my twenty under the green pot, takes a few hits off the joint, then passes it over. "Come on, Bud, invest," he says. The generous type, especially with my shit.
He punches numbers on the cell phone singing to himself, "Viva Las Vegas," taps the table, waiting. "Yo, it's Carmen. One-nine, one- nine, twenty times," he says to some guy on the other end of the phone, then rattles off a list of number combinations and dollar figures. Carmen tells me the guy is small time, neighborhood numbers and local book on games. He swears he is legit, that this number works just like the real lottery, only it's based on attendance figures at the race track in Revere, but I'm not so sure.
When he's done, we finish smoking the bone and drink a beer on the balcony.
"Does anyone really hit that number?" I ask him, "or you guys just collecting your own welfare money?"
"People hit."
"In their dreams."
"Just hasn't been your lucky day yet."
"Or ever," I say.
Carmen drinks the last of his beer, crumples the empty can, looks at me with those sun glass eyes. "Up for a game?"
In a few minutes we're walking through City Hall Plaza, a wide plateau of brick and cement and one bronze sculpture that looks like a pile of licorice. It's a cloudy day and the city smells like rain. Carmen takes off and runs up the flat concrete steps in front of City Hall. He leaps two at a time, pretending he has a football tucked under his arm, cutting back and forth like a running back in the open field. Then he catches his foot and trips face first, just barely bracing his fall with his hand.
"Clumsy bitch," I  yell.
A gray-haired woman, pushing a shopping cart filled with empty cans and bottles, stops and looks in my direction. She stares from behind the hair hanging in her face, the low, tight tuck of a green and white Celtic's cap, looks at me like I called her name.
I catch up to Carmen and the woman moves away, across the empty Plaza, the rusted wheels of the shopping cart squeaking on the worn brick.
We walk into the subway entrance that sticks up out of the ground like some secret passage to a cave.
"Red or Green?" Carmen asks.
"Green line," I tell him, pushing through the turnstile.
We sit for a few stops, the sound of the steel wheels turning underneath us. We don't speak until Carmen points to the other end of the car where an old man is holding a twelve-inch cross and mumbling to himself. "Check it out," he says.
"Waiting for vampires?"
Carmen laughs. "Or the end of the world."
"Like this dude I heard on television talking about the Apocalypse," I tell him.
"Redneck mother?"
"No. This guy was a Bible scholar going on about an eight-year-old kid they had set up in some shrine room in New Jersey. People were coming from all over the world to listen to his prophecies."
"For how much?"
"Donations."
"See, nothing's free. Not even the future."
When the car slows we look at each other.
"No peeking?"
"No peeking." Carmen says.
"Old woman. Middle door."
"College boy."
The car stops and the doors slide open and a young man wearing a Co-Ed Naked Lacrosse sweatshirt, carrying a knapsack, steps in. I hand Carmen a ten spot. "Lucky guess."
"So this kid, what did he say?" he asks me.
"He was warning people to get supplies ready, oxygen masks, canned goods, shit like that."
"Freaky."
"This other guy had a business building underground shelters, made millions."
"Where there's a need," he says. "You better make sure you get cash, less you plan on collecting upstairs." He points a thumb to the ceiling of the car.
We laugh.
"Ya. St. Peter's collection office," I say. "I'll give him ten percent to frisk them at the gate."
We laugh again, this time loud, slapping the seats and drawing stares from the handful of people onboard.
The train slows.
"Mother," I say.
"Construction guy."
The door opens and a woman carrying a baby in a pouch walks in first." I take the ten back.
"If it ends right now, you'll go out a winner," he says.
"Today I think I'd welcome the end. Why not?" I look at him sitting there, a slight smile on his face. "Do you believe in God, Carmen?" I ask.
He lowers his sunglasses, stares back. "What's up with that?"
"Just a question. Do-you-believe-in-God?"
"Yes."
"Think God would sell pot?" I ask him, "I mean, if he was down here, like one of us."
"Probably not. But his kid? He had those apostles slinging vino all over the place."
"So they might have smoked a few if it was available?" I ask.
"Sure. They were fishermen, not angels."
The lights flicker off and on as the train switches tracks, and suddenly the car is more crowded than before, folks reading the paper standing up, a few city kids with iPods.
"I'm not sure I believe in God," I say.
"What do you got to lose?" he asks, "if you find out there's nothing when you die, you won't know, cause there'll be nothing. If you say you believe in God and you die and he's there, you're covered."
"I don't know," I say. "I don't have enough evidence."
"Oh I get it." He lifts his arms over his head. "Show me the holes in the hands."
I straighten up, look at him real serious. "Let's say I told him, 'God let me hit the number and I promise I will give up selling weed and donate my money to the church.' Why wouldn't he do it? He gains a disciple, I do something good with my life. Everyone wins, right? So why wouldn't he?"
"You got a point."
"Bet your ass I do."
"But," he says, lowering the sunglasses on his nose again, "what if it doesn't work like that."
"Like what?"
"What if you have to believe without the proof?"
"What fucking sense does that make?"
"I don't know. But it always seems to be the way."
"The way, Yahweh, the word, it's all bullshit. I'm talking about a practical approach. He shows his face. I tell the world. And so on down the line. One poor slob at a time."
The doors open and a Boy Scout troop gets on. We sit quietly for a few stops, cornered behind the sea of blue caps and gold-tasseled ties. One kid looks back at me, thick, round glasses and a fat face. I nod my head and he smiles. The doors open and he walks away looking back once more before catching up to his troop.
"I do believe sometimes more than others," Carmen says.
"When times are good, you believe?"
"More like when I'm sitting alone, quiet you know, and I get this feeling that everything is going to be okay. I can't explain it, but that's when I believe."
We get quiet again, look out the window at the train passing in the opposite direction.
"Ah, but you're grateful because you have something someone else doesn't," I say.
"I guess."
"So how about the have-nots? Does God exist for them?"
"Sure."
"How?"
"The meek will inherit the earth right?"
"And suffer the whole time they're here," I say, my hands open in front of me like I'm waiting to catch something falling from the sky.
"It's about salvation," Carmen says. "The poor, the ones with nothing get the spoils at the end of line."
"I don't buy it."
"Then you don't believe in God."
The train slows.
"A nun." I say.
"A priest," he says.
We look as the door opens and a tall, slender girl, long black hair, dressed in a tight half- shirt and jeans, walks by and stands at the end door, her back facing us. "Maybe there is a God," I say.
The next few minutes pass with the long exchange from underground to above ground tracks. We ride in the dark tunnel without saying a word, just the steel wheels scraping on the turns, the sudden shifts of weight rocking the train. We don't speak until after we come up into the light of Commonwealth Ave. and bet on a policeman and a lesbian.
"You know what really kills me?" I say.
"Not hitting the number?"
"That fucking Bible."
He looks at me, waits.
"Look at it," I say. "It's a bestseller, murder, lust, sex. I bet they ran it like a weekly. 'When we left our hero he was on his way to the Red Sea.'"
"What if it were all true?" he asks me.
"Come on, man. It's Rocky and Bullwinkle for Christ's Sake. Where's the truth? Where's the hope?"
I stand and face him, holding the hand rails over my head. "At least we provide some hope, Carmen, something to help you get to the end of the stinking day, something real. Can't you see? It's all designed to keep the meek, meek and the poor, poor. 'Give them religion, that'll keep them from causing trouble, keep them from rising up. Promise them the great pay day, put it all in a book.' You said it, Carmen. What if there's nothing? Really think about that. Imagine the end is nothing."
He stares at me, hard, like I've hurt his feelings. "Don't knock the flying squirrel, man."
At the end of the line we switch trains back. By the time we get home I'm forty dollars to the better, hitting the last four; back to back lawyers, a secretary and a gangbanger.
Carmen heads to the corner to check the number. "See you tomorrow, Bud," he says, "unless I come knocking with your winnings." He laughs and pretends to knock with his fist.
"And I'm the pope," I yell after him.
I dial a beeper number so I can connect for the weekend, then I sit outside on the balcony waiting, looking over the city, at the empty train station, at the afternoon sky. There's a kind of yellow-gray haze floating low over the buildings. It looks fake to me, like a backdrop on a pine frame that could be wheeled away at any moment or turned off with the flip of a switch. This could be the end of the world I think, right here, right now. It's peaceful and quiet and I'm content just to sit and watch it happen.
A single raindrop lands on my arm and I stare at it, sitting there like a small pool in the crevice of my skin, and it makes me think of a time when I was a kid and my father made me a tire swing in our backyard. It was summer and a warm breeze was blowing and I was alone, swinging, my head arched back looking up at the sky. It was gray, like today, and the rain had fallen onto my forehead and I remember trying to keep my balance so the raindrops wouldn't fall off my brow. I imagined them living there like a colony of tiny lakes. I remember I stayed that way, gathering drops, until the warm rain had soaked through my clothes, rocking back and forth, never wanting to leave, never wanting to stop looking up at the sky, never wanting to be anywhere else on earth.
The phone rings at my side. "Hello," the voice says. "I got what you need. Come on by." At the same time, I hear a knock at the door. Boom, boom-boom. Carmen.
            "Hello," the voice says again, "You there?"
Boom, boom-boom. Carmen yells from the other side of the door, "Open up man, you won't believe it."
I hold the phone to my chest, the tiny muffled voice still speaking impatiently, and I see that the clouds have broken slightly and a soft ray of light peeks through the grayness and spreads like a blanket across the rooftops and I smile, a silly sort of smile, like I know a joke no one else knows.
About the author:
Kevin Carey teaches in the English Department at Salem State University. His work has been nominated for a Push Cart Prize, won Best of the Net 2011, and was a finalist for The Million Writers Award 2012. He recently has been chosen as a finalist for 2012 Black River Chapbook Competition. His co-written screenplay "Peter's Song" won Best Screenplay at The New Hampshire Film Festival 2009 and his one act plays have been staged at The New Works Festival in Newburyport, Mass., and The New Hampshire Theater Project. His book of poetry is The One Fifteen to Penn Station." Kevin is also a seventh-grade basketball coach in Beverly, Mass., and a part-time filmmaker. He has recently completed a documentary film, with photographer Mark Hillringhouse, about New Jersey poet Maria Mazziotti Gillan, called "All That Lies Between Us."
Contact: http://www.kevincareywriter.com
*****************
June 29, 2013 Comments Off on Kevin Carey/Fiction
The Theme of Salvation
I once wanted to save the world. Luckily,
at that time the world consisted of the blocks
leading to the candy store, and those the relatives
lived on. If our house became like a candy store,
then half the problem would be solved. I wouldn't
dare bring up the theme of salvation to the relatives –
they were the kind you listened to, not talked to.
The one time I brought up an original idea by proclaiming:
"When I become older not only would I not smoke
but I wouldn't drink alcohol nor coffee" – my Uncle
wanted to know what was wrong with coffee. I didn't
save anybody. All I did was embarrass my mother
by being a do-gooder. I was sent outside. Through
the cigarette smoke I could see my mother sipping
coffee to prove that I might be her son but that didn't
mean she agreed with me ideologically. That was
the moment I knew I could only save the world
alone and in secret. But how can you save
anything if no one knows about it?
Farm Instruction
My therapist said my main problem
was not growing up on a farm.
Years ago, children would learn
about sex by watching farm animals
copulate. They didn't have to ask
their parents and get some crazy answer,
like go ask the rabbi. What would
the rabbi know? The only time he
went to the farm was to make sure
the animals were killed humanely,
to declare the food kosher. Death
is very different from sex. There's
something about horses copulating
that is very instructive. First, they
make lots of noise. Second, they
thoroughly enjoy it. Third, they can't
fake it. My advice is to go to the zoo
the day after a full moon. Maybe,
you'll get lucky and watch the animals
do it. A horny lion will tell you more
about sex than I ever could.
About the poet:
Hal Sirowitz is the co-winner of the NoirCon 2012 Poetry Contest, judged by Robert Polito. He has had poems published in Lips, the Bellevue Review, and previously in Ragazine.CC.
June 29, 2013 Comments Off on Hal Sirowitz/Poetry
vvv
the PHOTOGRAPHY spot
vvv
Seas Without A Shore / The Book
Chris Anthony
……………………………………………………………………………………………………
Hippocampus 1
Expiscorari
Wings 2
Skid Row
Regin Apelagus 1
Melanie 3
Melanie 2
Ladybird
Annabel Lee
Aegyptius Americanum IV
……………………………………………………………………………………………………
SEAS WITHOUT A SHORE is a magical, mysterious photography book of tintypes, portraits, still lifes and seascapes.
The photographs for this book have evolved into a series of images involving fictional narratives, replete with absurdity and hilarity, and doubling as a cautionary tale. Drawing attention to the bizarre and the banal, the resulting images are portraits on the border between documentary and fiction, imagining characters that, much like our selves, are forever a mystery.
The scenarios document a species as seen everyday through the eyes of the artist, with the writings of Edgar Allan Poe serving as a beacon of light and a source of inspiration. Mask-making, sculpture, and costume design is a colossally important part of the process, defining the unique and demented little world Anthony lives and shoots in. The mysteries of the sea figure greatly in these pictures with a crescendo of color images depicting survivors braving waves and currents, perhaps the result of a future world where ocean tides will wash away the planet's coastlines.
The photographs are made with a 4×5 large format camera and most of the images are photographed with 150-year-old lenses with color film or using the collodion wet plate technique which is a beautiful photographic process that was invented in the mid-19th century and still to this day has passionate practitioners all around the world.
-Chris Anthony 
……………………………………………………………………………………………………
 Seas Without A Shore / The Book
Two Cover Versions (Standard Cover / Limited Edition clothbound cover)
The Limited Edition Book is also offered with either a Slipcase or Collector's Box accompanied by various prints and/or original tintypes.
Hardcover | 144 pages | 97 Color Plates | 10" x 12 1/4"
http://chrisanthony.viewbook.com/seas-without-a-shore
……………………………………………………………………………………………………
For the PHOTOGRAPHY spot submissions, please see guidelines at ragazine.cc/submissions/
June 29, 2013 Comments Off on Photo Editor's Choice / July-August 2013
vvv
Veterans' Day Parade
for String Quartet
by David Gaita
We live in an age where information is superabundant; anything one has to say – any thoughts, any ideas – it seems can
be found on Google, if you search properly and scan through enough pages.  The artist suffocates in this atmosphere of data, and is stunted by it, unless he does one of two things: become free from it, or learn to breathe in it.  It was the latter possibility that allowed this piece to emerge, not only in the spirit of eclecticism, but by collaboration between the composer of the music to Amazing Grace, whoever that may be, and the composer who finds his name on the first page of the score.  Just as a performer puts his musical intention into another composer's work in bringing it to existence, so may a composer put his intention into another composer's work.  The question of who is responsible for the final product is not important.  It is music, and it is there. 
………………………………………………………………………………………………………..
Excerpts from Veteran's Day Parade
[jwplayer mediaid="15299″]
The image and video is a series of excerpts from the score and a recording of Veteran's Day Parade, by (for the sake of simplicity) David Gaita, performed by a student string quartet at the Eastman School of Music, which consists of Daniel Salinas (violin I), Carmen Johnson-Pájaro (violin II), Ben Pochily (viola), and Laura Andrade (cello).
……………………………………………………………………………………………………….. 
  ……………………………………………………………………………………………………….. 
About the composer:
David Gaita, a recent graduate of Binghamton University, studied piano with Michael Salmirs and composition with Christopher M. Loy.  Some of his recent achievements include the organization and performance of a flashmob-symphony, the performance of an original composition by a student string quartet at the Eastman School of Music, and a trip to Barcelona sponsored by Binghamton University for the performance of a composition in collaboration with poet Mario Moroni.  Currently residing in New York City, he plans to begin working on collaborative interdisciplinary projects with artists, poets, and dancers.
June 29, 2013 Comments Off on Music: Composition by David Gaita
*************
114
by Alex Holmes
For the past few years (and in fact every year that I can recall whilst living in the Dallas/Fort Worth metroplex) there has been a major construction project on the highways around my home. Since 2009 the stretch of Highway 114 that runs from Grapevine and Southlake to Irving has become a complete and utter clusterfuck (rather than the normal mess that it typically is thanks to the DFW airport). This construction project reaches a few miles in each direction from the airport, throwing up barriers, roadblocks, blinking lights, and dust – tons of dust. But in the end they say that the long wait will be worth it, there will be many new lanes and new bridges that I'm sure are completely necessary.
Something about the Texas Department of Transportation makes them want to completely restructure every street, alley, and parking lot every few years. Some of this is due to necessity, and I get that. My once small hometown of Flower Mound grew seemingly overnight, and the main intersection (where Long Prairie Road meets Cross Timbers Road) that was once only two lanes going in each direction now stretches across six lanes, three going in each direction. The suburbs and cities are constantly growing and we have to accommodate all of these new residents with larger roads. It makes sense.
But this newest project that has very effectively gunked up all roads around the airport has a certain nuisance to it that I can't put my finger on. It's a project that is expected to still take another couple of years as they finish erecting a few more bridges (that are going on top of other bridges that they've already built), and rather than taking the entire project in little bits in sections so that only five minutes of any given transit through the area is slowed down they started the project in every location that "needed" reconstruction. And so a solid 7 or 8 miles will be marred by this construction project for years to come.
For the majority of the time that the construction has really been underway, I have been away from my once-home in the Dallas/Fort-Worth area at school in San Antonio. Every break I get off for summer or just a quick lapse in spring or winter, I fly or drive back home and find the road once again completely changed. The highways are still under construction but the twists and turns of construction make the road one that is completely new. On and off ramps are busier than the highways as people try to dodge the terrifying orange and white barriers that mark the ways where you have to go (rather than the direction that you want to go in).
Every year the roads change. I find myself driving back from the airport or all the way from San Antonio and realize, this is not the road that I grew up with. These are not even the roads that I drove on just a year ago. The constant construction has been confusing, yes. But even more terrifying than the confusion and chaos that the road work brings is the sense of unknowing, the sense that this place is no longer home.
Before the construction had gone completely out of control I was sixteen and a half approximately, and really wanted to get my driver's license before turning seventeen in the spring.. The highway was only just beginning to get a few cones and barriers as hard-hatted construction workers took measurements and tore up the shoulders of the roads. It was nothing that should have intimidated a young student driver. What intimidated me was that my father was teaching me to drive rather than enrolling me in what he thought were bullshit driving schools that probably cost too much.
Picture me. Shaggy blond hair with an acne splattered face clutching the leather bound steering wheel to what was once my mother's 1993 Toyota Avalon. A hunk of metal and parts to which I still don't fully understand careening down the frontage road to 114 right after making the turn off of W Northwest Highway. It was mystical, new, adventuresome, fast, and Mary, Mother of Jesus, it was god damn terrifying.
I had performed well in parking lots and neighborhoods, aced drive-thrus and the easy going forty-five mile per hour zones that were scattered across the Flower Mound and Grapevine suburbs, and it was time to test my mettle and get on the highway finally. Ok, thought sixteen-year old Alex, you can do this. No big deal. Which of course was completely and utterly wrong.
My hands shook as my eyes darted back and forth from road to rear view mirror to side view mirror and back to road again. I twisted my neck in a quick jerk to make sure that no one was to my left as I wanted to merge on the highway. I made a jerk to my right as well just in case some mad man (or more likely soccer mom in a mini van) was trying to pass me and sneak onto the highway at the last second. I saw no one in my way, no other machines that could run me over, pin me to the shoulder, or spin me out once the hit me.
So I put my blinker on.
"Clickclick. Clickclick," it chattered at me as I slowly began to move into the access lane, adjusting my wheel ever so slightly so that I wouldn't jolt into the next lane. The lane markers bumped under my slightly too bald wheels that my dad said we'd replace soon. I thought I was ok.
"Whoa," said dad.
The unseen car behind me held nothing back as they slammed down their horn for what seemed like an hour.
"WHOA," said dad as I quickly jerked back into the lane to let a very disgruntled woman in a maroon sedan pass by me, all the while shooting me looks. Glances that shouted, "Watch where you're going!" Hand gestures that implied, "What the fuck do you think you're doing?"
My heart pounded as breathed in and out and in and out to re-prepare myself to get on the highway. My dad said something about blind spots. Something about not rushing. Something about my safety. And I nodded in response as my blinker clickclicked at me and I merged onto the highway.
Once I was on it was fine. When you're driving at sixty miles per hour and everyone else is going just as fast as you, it doesn't really seem that different from driving thirty or forty miles per hour. You're all moving forward, at the same speed and in the same direction and it doesn't really matter.
I was disappointed in myself all the same. I hadn't seen the car and my father was visibly and audibly upset. I couldn't see his face (because I am an impeccable driver and always keep my eyes on the road), but I could hear his eyebrows descend and create the crease that forms between his eyes just above his nose when he's upset. I could sense the puckered lips that are slightly turned down at the edges, and I could feel the disappointment that he felt to.
"There's always a next time," he said.
I flew back home for the spring break of my freshman year of college, and the monstrous construction project had been in full swing for a few months. I'd seen it start as I headed off to school and what not, but the suburbia I once knew was quickly changing to look more and more as just an extension of the ever-growing metropolis of Dallas. Three new bridges had sprouted out of the ground just outside of the tollbooths that take you through the North side of the airport. Barriers blocked off the old access roads and made you take the terrible cloverleaf exit that never lets you go in the direction that you want to go in.
My mother had picked me up from the airport this time around. My father, the usual chauffeur was busy attending to my brother who was at a band event of some sort.
"Wow, what a clusterf….fluff," I told my mom (that point in my life where I was still uncomfortable swearing openly in front of her).
"Yeah it's been pretty crazy," she told me. "Travelling's been really chaotic recently… no fun at all." My mom had been travelling out-of-state since we had moved back to Texas when I was five years old, and the commute to and from the airport had been a bi-weekly trip for our family. Once on Sunday or Monday to see her off, and then again on Thursdays and Fridays to pick her up. Some weeks she'd be lucky and would only be gone from Monday to Wednesday, but those were far and in between.
It's always been strange to have her drive me, or me and my brother around. Since my dad was a stay-at-home dad he was the one we saw and knew and always had taking us to and fro. We were always a little terrified (and still are) whenever my mom drove. Although she was the breadwinner and seemingly the wise and knowledgeable one of the household, after childhood we realized that mom was a little spacey. Sudden lane changes, missed exits, and various other mishaps on the road lead to the family never being overly excited for mom to hop behind the wheel.
We were always a bit distant, but still had a solid mother-son bond. But something in the air of that car ride had something wrong with it. We talked about going on the same ski/snowboard trip that we had been making for the past few years, discussing how everything was already packed. We passed along the cordial how is everyone. Dad was good. My brother Adam was good. As we pulled up to the toll-booths that guard both entrances to the airport I began to settle back into my seat, shuffling my back pack back and forth between my feet rather than putting it in the trunk of the car.
"How's Scout doing?" I asked.
Scout was our thirteen year-old shih-tzu that we got just after our other shih-tzu Bailey had passed shortly after moving back to Texas. Scout had been deaf at birth (which was an interesting process of finding out when he was a puppy and refused to responded to our calls and shouts no matter how loud we yelled) and in his old age he had developed cataracts and effectively gone blind. Along with him walking along the walls like a bowling ball along gutter guards, we now had to stomp our feet or imitate tribal drums on the ground in order to get him to come to us after feeling the vibrations.
I knew the instant my mom hesitated that something had gone wrong. Her eyes started doing this thing that they do when she's either moved to sadness or happiness, where they tear up just enough so that she has to dab at them before they start to make her make-up run. She took a napkin from the side of her door and made sure that a tear wouldn't do just that.
"Well, honey something came up."
Oh no, I thought as she inched closer and closer to the "TollTag Only" check point.
"We didn't want to tell you or bother you with anything. We knew you had midterms this past week and didn't want to stress you out anymore."
Really? Now?
"We took Scout in earlier this week, and well." Brief pause for a gasp and another dab at a tear. "He just wasn't holding on anymore. It was his time. We took him in yesterday and put him to sleep."
As we finally made our way through the toll booths the huge exit road quickly narrowed into two lanes of bumper to bumper traffic, and ll that I let escape my lips was a brief  "Oh."
My mom apologized and re-explained and I told her I understood. But I didn't. I wanted to know two days ago when they were talking about it. I wanted to know the day before and say something corny into the phone before he was put down. Even if he was deaf. He was my dog too. And god dammit it just wasn't fair.
So we sat in silence in the backed up traffic waiting to pass the road blocks and cones and unfinished bridges.
Two summers later my family and I would still find ourselves trying to avoid the chaos that surrounded the airport and stretched across 114. My father and I had just passed into Southlake after crossing over a construction route from Grapevine. At this point my grandmother had recently been moved into an assisted living home and was not handling it too well. Along with not agreeing with the staff, generally forgetting things, and missing her dog (who wasn't allowed inside the home) my dad was constantly going there to visit her and try and make her understand why she needed to be there. My father explained how she couldn't cook for herself and how she had trouble moving, but he chose to leave out the parts about her memory beginning to fail (partially for her sake, but mostly for his during the long lasting phase of denial). While my mother and aunt had slowly but surely begun to admit it and discuss it at family gatherings, dad still wouldn't accept that grandma was slowly falling off her rocker (mentally)
"Woof," I state plainly as we cross the bridge and merge onto Southlake Boulevard. I knew that things were bad, but the way my dad was phrasing them made everything just seem bleak. I could hear the hopefulness in his voice that she'd be ok, but at the same time knew that nothing was going to change, and in the end things would only get worse.
"By the way, how's David?" I asked.
David was my ex-step grandfather. He had met my grandmother shortly after my biological grandfather passed away (circa 1970) and they quickly got hitched after he had assured her slightly more financial stability (which ended up being not so entirely true). If you want to conjure up an image of him, think of a very round Santa Claus figure in flannel and overalls who works on computers and get drunk by 4 PM. As I child I had always noticed his rosy complexion. A few years before my grandmother's institutionalization (?) they had divorced and he had disappeared with various and sundry items from their house, claiming that he didn't need the help of my aunt and uncle's or any of the family and would make it on his own. I still don't know the full details of his relationship with my grandmother, but from what my father reveals, none of it was too good.
Months after the divorce he was calling and practically begging for help, to which none of my family responded (nor did his once estranged daughter who had gotten in contact with us after he fled to her post-divorce). Knowing his ritual every other month pestering I figured there was some new story that could be told.
"Oh gosh. I guess we never told you, he died. A few months ago."
I was shocked.
Not shocked that he was dead (it was a long time coming with his habits and health).
Not shocked that I was un-phased by his passing(after understanding him more in my teenage years he no longer seemed so great. The once perceived tinkering idol fell as I realized his computer projects were piles of expensive parts sloppily pieced together, and the relationship he held with my grandmother didn't amount to much).
I was simply shocked that no one had told me. A man that I had grown up with, a man that had been in my life for seventeen years before he left and was effectively exiled. Although I would grow to see the ugliest sides of him, as they were the ones that he showed us, why hadn't I known?
I was sad, if not for him for the lack of family he had at the end of his life. Sad for the mistakes he made and the trouble he put us through, although this was also a relief to know we wouldn't hear from him again. Sad that there at the very end of his days I couldn't have even fathomed a tear for him because my family had deemed it unimportant enough to not tell me.
My face grew long with a frown and my eyebrows stretched upwards, making my eyes appear larger than they normally seem.
"Huh."
No Texas highway is the same. When you're driving down them during the day it's somewhat noticeable, but more often than not you're distracted by the Texas landscape and great blue open skies (or at least I am). The real difference in highways is clear once you drive down them at night.
You have you're average suburban roads that are typically well lit and well-tended (until May comes and you realizes that the landscape artists that the various counties hire know nothing about water conservation, Texas climates, or plants in general). Then there are the super highways that you begin to see when you get closer to the downtown areas. The lights are always, creating false and yellowed halogen daytime. But once you get to a certain point, usually 50 or so miles outside of the city you get to those awkward country roads that are still labeled as highways, but are only two lanes with a ten foot wide strip of grass running between them. There are no streetlights to light the way, the only lights available are your high beams that you cordially turn back to normal when a fellow late night companion zooms by at eighty miles per hour at what seems like inches away from you.
Every year that I go back to Dallas from college in San Antonio I end up on 114 again, for better or for worse. I've had some terrible times on the highway, but at the same time it has always gotten me back to where I need to go (be it a favorite restaurant, the lake, or home itself). What was once a perfectly fine suburban highway has become a superhighway with multiple handfuls of bridges, and more lanes than I'm comfortable driving in honestly.
But sooner or later it'll be done, and everyone will frolic and rejoice because the God-awful construction will be gone.
And sooner rather than later I'll be done with my college education. I won't take as many trips back home, and won't even get to abuse the renovated super highway. As the years have gone by and my undergraduate degree is closer and closer to being done, I realize that the highway wasn't for me, and despite all the trouble it's given me it is not the road I want to be travelling down. The roads, the city, my home has changed. The same routine path that had been so clearly laid out before me is no longer there, and the people who were once there are slowly going away, disappearing, and losing touch.
What is frankly terrifying is that I have no idea what road I'm going to travel down from here. There's graduate school, jobs, and what not, but from here on out it's one big mystery to me. I know for damn sure that I don't want to repeat the same things I've done for the past few years of my life. If I have my way something new will begin, and quite soon and abruptly. But until I know exactly what that is, it seems that I'll be travelling down the dark roads, with high beams on as I speed away.
About the author:
Alex Holmes is a recent graduate of Trinity University in San Antonio, graduating with a Bachelor's in English. He is beginning graduate studies in education, again at Trinity University (unable to escape his Texan homeland).
He can be contacted at alex.holmes17@gmail.com.
******************
June 29, 2013 Comments Off on "114": Alex Holmes/Creative Nonfiction
Day Dreams and Night Dreams
by Fred Roberts
Contributing Music Editor
The early eighties was a legendary time in contemporary music, and it felt legendary. Things were happening that had never happened before. MTV was suddenly on the scene, making music a visual experience. There was the punk scene in
New York City, and the feeling that something cool was happening in California with punk and new wave. Somehow I became fascinated with the latter, though the Queen City of Cincinnati was not the optimal place for those kinds of discoveries. I was a broke student at the time, but I took what little money I had and scoured the shelves of my local Record Theater for the music I thought would interest me.
Three compilations amounted to everything I knew about the California scene, even if in retrospect they were not entirely comprehensive. There was "Rodney on the Roq," the cover showing a gorgeous new wave in red sitting on a rock. Bands like Black Flag and the Circle Jerks were featured on the album but an unlabeled track by Christina "Is That All There Is," that existential skewing of Peggy Lee's classic of the same name,was what fascinated me the most. The second compilation was "The Best of Bomp, Volume One," on which every track was great and nearly every band unknown. I wished I could find more. The quality of "Slash: The Early Sessions" was just as fantastic – I loved every song on that, but two of the bands stood out and became my favorites, The Violent Femmes, and The Dream Syndicate.
The Violent Femmes' first album was great. The aggressive sound and lyrics were ideal for working out one's own aggressions and frustrations. The music held a mysterious power of catharsis that always left me feeling better, no matter what was troubling me. And then there was The Dream Syndicate. They were featured on the compilation with the song "Tell Me When It's Over." When I went looking for them, I found there were two albums, their first "The Days of Wine and Roses" (1982) and "Medicine Show" (1984). Each album got its hooks into me at first listen, but I couldn't exactly explain why. Maybe it was the articulate lyrics, the noise as art of Steve Wynn's and Karl Precoda's guitar interplay, the rawness of the vocals, the relentless, driving beat of drummer Dennis Duck or simply because the music was miles ahead of anything mainstream. All the styles of California, punk, new wave, hardcore seemed to find their culmination in the sound of The Dream Syndicate. Everything about these two albums was exactly right.
I taped all my albums then, to save the vinyl, and that cassette of The Dream Syndicate, one album on each side of the tape, ran in constant rotation in my car. It got so I could never tell if it was the first or the second album playing – it all became one eternal loop. Impossible also to choose a favorite song out of the 18 titles the two records held. The quality was so consistent and each of the songs so substantial. If forced to I might have chosen "Too Little Too Late," the only song on the two albums sung by Kendra Smith. It stood as a quiet oasis surrounded by the storm of the rest of the album. Other days I might have chosen "The Days of Wine and Roses" for all its explosive energy.
As I began working and had a larger budget for musical explorations I found The Velvet Underground. And shortly afterwards, the first EP of The Dream Syndicate, recorded January 31, 1982. That's when it all fell into place for me. The EP contained four songs, two of which were rerecorded for the first album. But here they existed in a primal state in the same realm as Velvet Underground, especially "When You Smile," which in some ways seems parallel to VU's "Heroin." But there is a difference. The music of VU describes life as it is; it describes the dirt, the side of life we usually look away from, and does it with an honesty and directness not previously known in music. We take these scenes in with a morbid fascination. But the music of The Dream Syndicate tells us stories we can relate to from personal experience, either directly or on an allegorical level. "When You Smile" reminds us of the fragility of any moment of happiness and the underlying insecurity hanging over us that we don't want to see. The Dream Syndicate is The Velvet Underground come of age in what many acknowledge to be the beginning of the alternative music scene. That's what it felt like to me.
By the summer of 1987 there were already more alternative bands than I could follow. And suddenly it was all over, for me at least. I moved to Germany into the province, where I was essentially cut off from all the music I was then interested in. The state-run stations ignored anything that wasn't mainstream and there was nothing like student-run stations to play the music that was really cool. So there I was, carrying the 'eighties in my head, while it became the '90s and then the new millennium. For a long time, I was unaware of subsequent releases of The Dream Syndicate, or that they had stopped playing in 1989. For me they were always alive in that debut EP and first two studio albums, artifacts and memories of an important period in American music, one that I was privileged to witness.
On May 26th, 2013, at the Stadtgarten in Cologne, Germany, past and present merged into something eternal. The Dream Syndicate played again. With the first notes of "Halloween" the power and sound were suddenly back. Steve Wynn's vocals like rough velvet to the ears, the vivid authenticity of Dennis Duck on drums, as if he had just stepped out of the studio after recording one of the first albums, Mark Walton on bass, playing with eyes nearly shut, as if in meditation and Jason Victor, guitar counterpoint to Steve. Jason was not an original member of Dream Syndicate but in the years with Steve Wynn's Miracle 3 has probably done these songs more often than any of the band's previous guitarists. He definitely earned a right to play the songs.
Not only was this The Dream Syndicate sound, there was sophistication to the interpretations, as if this is how the band had always wanted to play the songs. It sounded legendary, even in real-time. Around 200 were present, mostly original fans. And a few new ones, as well. Next to me a girl in her 20s danced ecstatically to the beat. Every song was enthusiastically received, but obviously the classics ignited us the most, "Tell Me When It's Over," "That's What You Always Say," a wild "Then She Remembers," with all its superhuman energy. A moving moment was "The Medicine Show" with all of us repeating the chorus, "when I go down to the medicine show" ever louder. For a few moments, at least, it made us a part of The Dream Syndicate.
The concert's climax was "The Days of Wine and Roses" which had us clapping and singing along, Steve and Jason facing each other off in their guitar duels and all the drama of the lyrics alive and well. Then it was over but the applause never died and soon they were back on stage. What came next were the songs for the after hours. "When You Smile," after numerous calls from the audience. But I never doubted for a moment that we would hear it that night. That ethereal feedback chorus that starts it off, like the creak of ships drifting a thousand years ago, was a grand confirmation.
 Their final piece that night, "John Coltrane Stereo Blues," conveyed all the excitement and legacy of a fantastic band. Maybe it is their greatest song:
I got some John Coltrane on the stereo baby,
make it feel all right
I got some fine wine in the freezer mama
I know what you like
This is the Omar Khayyam of our age "A Jug of Wine, a Loaf of Bread – and Thou." On that night it had something archetypal, metamorphosing into "Break On Through" in the primal realm of rock where the spirit of Jim Morrison resides and culminating in the loudest, most melodic noise-excursion we could ever hope to hear, fifteen minutes long. Sadly, that was the last number. But it would have been impossible to follow. The band hung around for a while afterwards to talk to the fans and sign the album covers, original vinyl, so many had brought along. This was a night that dreams are made of. http://traders.stevewynn.net/tape/6106
About the author:
Fred Roberts is a contributing music editor to Ragazine.CC. He lives in Germany. You can read more about Fred in "About Us."  http://old.ragazine.cc/about-us/
Contact him at: indeterminacy@blogspot.com
June 29, 2013 Comments Off on Music/Fred Roberts