Category —
World
……………………………………………………………….
Grégory Sugnaux :
A germ of doubt into "classical" sculpture
By  Jean-Paul Gavard-Perret
Waves, webbing, truncated shapes : Gregory Sugnaux bends and manipulates the volumes – thicknesses and blocks – and disrupts boundaries between outside and inside.  Thus the images are never simple or obvious. Corners bring to mind the torn canvases of Lucio Fontana. Sugnaux, with trapezoidal or other shapes, clearly enjoys betraying moderns values by introducing an element of doubt.
Something always upsets the principles of totality end homogeneity.
The artist has developed his thinking through close contact with artists such Daniela Droz, a precursor of  relational aesthetics. Gergory Sugnaux likes to undertake partnerships that challenge sculpture's symbolic authority. The swiss artist uses variations "on the motif" by making openings. With "support-/surface" Vialat invented the disappearance of the frame and provoked crisis in the apprehension of the material delimitations of painting. This stratagem transposed to the scale of a sculpture kills the question of proportion by the modification of constructive and symbolic hierarchies. Plasticity takes over giving the opus a new identity.  The critical mission is what drives his work.
That's why his sculpture thinking is based on a dialectical principle closely linking ethical and aesthetic orientations in a quest for a human equilibrium, a reality-based hypothesis renewed and further differentiated with each new project that creates poetry of reflection.
……………………………………………………………….
About the author:
Jean-Paul Gavard-Perret contributes the On Location/France column to Ragazine. You can read more about him in About Us.
October 31, 2014 Comments Off on On Location/France
The Universal Poet
From Transylvania
Review of Sándor Kányádi's poetry volume
"In Contemporary Tense"
by Emil Fischer
Book Review: "In Contemporary Tense" by Sándor Kányádi, poetry translated from the Hungarian by Paul Sohar, introduction by the translator.
Published by Irodalmi Jelen (Romania) and Iniquity Press (David Roskos, POB 906, Island Heights, NJ 08732, USA), 2013.
Hard cover, full color, 6X9, 342 pages; USBN: 1-877968-49-8
Available on amazon.com or the publisher, $19.50.
* * *
It's unusual to have a little-known poet introduced in a densely packed 300-plus page tome, but Sándor Kányádi, the prominent Hungarian poet, is not entirely a newcomer to the English-speaking world; "Dancing Embers," a neat selection of his best-loved poems, was published by Twisted Spoon Press in 2002 to critical acclaim, and the present volume lists four pages of magazine and anthology acknowledgements. Thus, his name may resonate with many lovers of poetry.
György Faludy, a contemporary compatriot poet, yielded the title of "the best living Hungarian poet" to Kányádi; anyone interested in modern Hungarian poetry need only pick up this volume and keep sampling it, the way poetry is best enjoyed. Daunting as the sheer amount of material may seem at first, in Paul Sohar's translation, the lines come in a natural flow whether in conventional form or in free verse or a unique blend of both. The poet's eclecticism guarantees a great variety of approaches and styles; never a dull moment, never a hackneyed metaphor, never a theme not worth exploring. The poems added to the 2002 selection are of the same high quality and interest and include several longer late works not yet available at that time. Nitpickers may question the inclusion of two or three pages of ditties from story books. Skip them if you don't want to stoop to children's level, but don't miss the longer tale, "The Curious Moon;" it can be read as sci-fi full of social significance and political parody. Such interpretation would rarely be amiss anywhere in this volume.
One more thing about the length of the book: the collection is couched in additional prose material, mostly commentary and elucidation but the incisive introduction by the translator should be especially helpful to readers not familiar with Hungarian literature, and it's not very often that even such ancillary material is credited with prior publication. Almost all poems bear a date and even footnotes where absolutely necessary – the language barrier is not the only one to be overcome in translation.
With these caveats out of the way let's look at the contents. We see poets coming from Eastern Europe in two preconceived models: either the rustic native talent full of natural wisdom and contemptuous of western decadence or the cunning intellectual sophisticate filled with irony and enamored of western decadence. Neither of these notions applies to Kányádi – or else they both do. He came from a poor peasant family and had a barefoot childhood in a small village of Transylvania, but his subsidized boarding school education catapulted his mind into the wider world of ideas very early on. By the time he finished college with a teacher's certificate he was a recognized poet and got a job as a magazine editor, living in a major city of Transylvania. But images of country life remained iconic in his poetry and hardscrabble existence determinative of his sensibilities.
The stubble was so cruel to my feet
(their burning even night rest couldn't treat).
So often I stopped stumbling just to cry,
lizards had a better fate than I.
At least a bird, a butterfly or a bee,
but it was a pilot I most wanted to be.
My pitcher was so easy to destroy,
yet always I remained a waterboy.
(From "The Waterboy", p.91)
Sounds a little old-fashioned? While Kanyadi has pursued formal poetry all his life he has not hesitated to venture into free style when the poem demanded it like in the eponymous poem:
I fear him
you fear him
he fears
we fear him
you fear him
they fear
(p. 219)
This works better in the original, because Hungarian conjugation incorporates not only the pronoun but some indication of the object in the verb. The poem is dated from the '80s, before the regime change, from the era of Ceaucescu dictatorship, a deadly combination of strict communism and even stricter Romanian nationalism that forced the Hungarian poet into either silence or subterfuge in his poetry. In any case, in a situation much too complicated for the waterboy to retain his identity; by this time it had the city sophisticate indelibly superimposed on it, just as the Rumanian citizenship was stamped on the ethnic Hungarian and the communist ideology on the liberal. With all these dualities stretching the poet in different directions it's no wonder he remained very eclectic in his poetry, using conventional forms and free verse with equal skill and most often in the service of a cause. Number one being the survival of his ethnic minority which he saw ensured only by building bridges to the majority Rumanian population through their poets. He did not only translate their works into Hungarian but dedicated numerous poems to them.
he set the potholes of the sidewalk
to music with his melodious gait
he made a downpour loosen its strings
and the brightest rainbow replicate
(From "My Friend Aurel Gurghianu", p.257)
In addition, he seeks to better the situation of his people by agitating for the survival of ethnic minorities all over the world; thus he is a cosmopolitan nationalist, feeling kinship with minority cultures condemned to extinction:
down in mexico or far
up north in a Vancouver park
where I saw how natives are
apt to sit around and daze
at the last flickerings of hope
hands dropped on their knees they hold
with us the same end of the rope
I was in those distant lands
so sad and shocked to realize
how our vacant gaze had turned
us into Indians with eyes
that a funeral could've hewn
on a sunday afternoon
(From "Oil Print" p. 225)
But enough of Kányádi the polemicist; let's see how he stacks up as a poet, how he uses his craft, what if anything special he has to offer. His ability to combine images with social issues in a creative way is well demonstrated by the above quotes. However, his best virtue lies in the way he can thread a narrative in a long poem with propulsive force and yet in a deceptively simple and direct language, and this cannot be illustrated; one has to pick up the book to appreciate the magic by which he can compel the reader to follow him in a forest of words page after page. Another unique feature of his long poems is the amalgam of styles he puts together, sometimes even a pastiche of poems quoted in Romanian, French and German. Yet the divergent pieces hang together, echoing and reinforcing one another. The most notable of these long poems is "All Soul's Day in Vienna:"
They will braid you too some day
in a wreath with pomp replete
but the world will feel as cold and
strange as this Vienna street
*
In the whitewashed cathedral of
the augustine order I got to pass
an evening with my back against a pillar
listening to mozart's requiem mass
(p.149)
The opus magnum of his later years, "Mane and Skull", was written against the background of the Balkan wars of the '90s that sorely tried the poet's faith in mankind and in god but also inspired some of his most fervent lines:
You piously hide your face
behind the mounds of our sins
leaving us without a clue
you trespass oh lord by using us
to do your trespassing for you
(p.329)
In "Heretic Telegrams" Kányádi presents a chapbook of poems about poetry and Eastern Europe inspired by his meeting in Rotterdam with Zbigniew Herbert, the noted Polish poet, in 1988; some of his most experimental approaches are demonstrated therein. In addition, he is a master of his own version of the sonnet that utilizes the shorter Hungarian tetrameter lines; he has a number of updated Aesop fable and historical events cast in that form. Whatever the subject or the form his language is always poetic and his metaphors are breathlessly fresh:
Vacant barnyard, vacant hut:
the sadness of church bells
with the tongue torn out.
("Fall", p. 69)
And his descriptions are always vivid, merciless in their precision; here is how he brings his aging father to life on the page:
Skin and bone,
Frayed synapses.
Live-wire circuits
Face worn down to skull.
Time whittled to a pin.
("A Song Choking up on Itself", p.82)
The enthusiasm of this review is partially due to the translation. Paul Sohar has succeeded in giving us Kányádi in fluid and modern English translation. Even the formal poems have the natural flow of the language; they are never rhyme driven, never twisted out of shape by inversions or other nineteenth century tricks of the trade. The large number of prior publications also attest to the quality of his work; this is the fifth publication of his "All Souls' Day" and in its fifth version. Most modern translators do not bother with reproducing formal poetry, but Sohar meticulously retains stanzas and line length. He sometimes thins out the rhymes but retains enough to show the form; often he changes "aabb" scheme to "abcb," which is sufficient to evoke the feel of the original. What he gives us in this book is not a prosaic synopsis of each poem but an English version of it. This is a must read for anyone interested in Eastern European literature – or just good poetry from anywhere.
About the reviewer:
Emil Fischer is a closet writer not by design but by the laws of the literary market place. He has written an unpublished novel and his diary is full of poems. Or scribblings he privately calls poetry. Lately he's had a few poems published in Buckle &, Chiron, To Topos, Visions International, etc., and a book review in Orbis. 
Paul Sohar received the 2014 Irodalmi Jelen Translation Prize for "In Contemporary Tense", a volume of poems by Sandor Kanyadi (a prominent Romanian-Hungarian poet) in his English translation, available from Iniquity Press (2013) via Amazon.com. You can read more of Sohar's work and translations here: 
http://old.ragazine.cc/2010/06/paul-sohar/
http://old.ragazine.cc/2013/05/faludy-sohar/
http://old.ragazine.cc/2012/06/paul-soharcreative-nonfiction/
http://old.ragazine.cc/2014/06/union-city-poems/

* * * * *
August 29, 2014 Comments Off on In Contemporary Tense/Book Review
© 2000 Stephen Verona
Surprised in a Paris Galley | Paris, France  | 2000
* * *
Life's Work Not Over Yet
* * *
A quick look at Stephen Verona's website and you soon find out you're standing on the front porch of an archival history of 20th Century art, film, video, advertising, and more. From his groundbreaking film "Lords of Flatbush", which propelled Verona to heights seen by few filmmakers, to his tenure as one of Madison Avenue's advertising "Mad Men," to an invitation to the Vatican in 2009 for Pope Benedict's Address to Artists held in the Sistine Chapel, Verona not only made his mark, but has lived to see it recognized and appreciated. Verona's creative drive remains  alive and well even today, as he works to find funding for a documentary film that contrasts the poor, agrarian China he visited and photographed in 1980 with the thriving world class industrial and commercial setting of 2014.
We trust you'll find his work here and on other websites to be worth investigating, and representative of the effort and attention to the human condition you can expect to see when MAO to NOW finally comes to a theater near you.
…………………………………………………………………………………………………….
Stephen Verona / Photography
…………………………………………………………………………………………………….
Stephen Verona / Paintings
All images copyright Stephen Verona. Used with permission.
…………………………………………………………………………………………………….
A brief exchange with Stephen Verona
with Mike Foldes
Q) Who would you like to have worked with in film or on stage, but never had the chance to do so?
A) Then Marlon Brando, now Meryl Streep.
Q) What painter's work do you like most, or an artist/teacher has influenced your art the most?
A)  Picasso, Warhol, Rembrandt – How's that for eclectic.
Q) Which of the arts do you think can best address politics?
A) Can? I think film has the potential, but hasn't made a major statement because the Studios are still part of the giant complex that frowns on individual voices. That would leave posters as they seem to always creep into our lives and I believe shed some influence on our thinking. I don't think of painting when I think of political statements. Although Picasso's "Guernica" was a monumental exception. Even if that was more War than Politics.

Q) What is the next major project for Stephen Verona?
A) In 1980 I was in China to prepare for a movie that sadly never happened. I wish to return to photograph and video the changes for a traveling exhibit I now title: "MAO to NOW." I wish to produce a coffee table picture book as well as a photo exhibit and video. 
Q) What's your favorite restaurant in LA?
A) As a foodie, that's more difficult. We love Chinois on Main, but Mr. Chows in Beverly Hills is probably our favorite. We eat there regularly and I have since they opened in London and then New York and Beverly Hills. It's hard to find a place in three cities that you know will always satisfy your taste buds. I used to have my table at the old Ma Maison where Wolfgang Puck started before Spago. I even painted the image for their menu as did David Hockney and Francois Gilot (Picasso's Mistress). Good company. 
* * *
GOSSIP AT THE BEAUTY SHOP | 40" X 40" | 1980
Up Next: "MAO to NOW"
"In 1980 I went to China to work on what was to be the first American/Chinese Co-Production of a motion picture since WWII. Sadly the film was never made. The good news was that I was able take lots of photos. When I returned home I spent the next year painting, drawing and printing the photos. What I wish to do now is to return and capture those extraordinary changes. Then to produce a traveling exhibit as well as a Video and coffee table photographic book."   
— Stephen Verona
Find out more about Verona's project: http://youtu.be/KMizZLblNYw 
* * *
About the interviewer:
Michael Foldes is founder and managing editor of Ragazine.CC. You can read more about him in About Us.
The preceding miniview was conducted via email in July 2014.
August 29, 2014 Comments Off on STEPHEN VERONA / Photography
* * *
Photo: A scene at Club Golem
Underground Hamburg
When I look back at all the events I've seen in Hamburg in the past year I feel the awe expressed by the replicant Roy in "Blade Runner" just before he expires:
"I've seen things you people wouldn't believe. Attack ships on fire off the shoulder of Orion. I watched C-beams glitter in the darkness at Tannhäuser Gate. All those moments will be lost in time like tears in rain."
I've never journeyed through the galaxy, but I've taken the s-bahn to places like the Golden Pudel Club, a Hanseatic version of CBGB, and across from the Fischmarkt, that venue called Golem, with its secret doorway behind a wall of antiquarian books, down to a crypt and subterranean cinema. Or Hasenschaukel in St. Pauli with its unbelievably rich repertoire of events, not to mention a dozen other tiny venues all within a five minutes' walk from the Reeperbahn but nevertheless entirely unknown to the waves of tourists one leaves behind in the main street. The real secret in Hamburg is HFBK, the University of Fine Arts, with its end of semester parties, a broiling fusion of exhibits, music and performance art. These are the places in Hamburg where I've collected my most memorable cultural impressions.
Tellavision
Artist-musician Tellavision (Fee Kürten) sounds like Björk on quaaludes. She weaves dreamscapes out of loops and samples, increasing their complexity with a fine sense of balance and detail until one is hopelessly captivated. It's like waking up into an aural hall of mirrors behind the usual realm of sleep. One leaves the self behind and follows the alluring voice and sounds into a seductive infinity. Her voice is deep and soulful and would be right at home singing a blues standard, yet here it is exploring the surreal. There's a strong positive quality about her music, as if she were a sorceress of sound casting white spells of mystery and wonder. These are my impressions after seeing her perform twice and listening to her albums.
Fee is a student at HFBK. My first time seeing her perform was at Golem this February, as part of a larger program Stimmen (Voices). Students of Felix Kubin presented their audio projects, an evening of fascinating sound experiments, lectures and demonstrations. The program concluded with a short set by Fee. I was astonished at the intricate and layered wall of sound she conjured out of nowhere. Afterwards I explored more of her music, well-represented at bandcamp. I started with Music on Canvas and We Love the Omniscient Narrator adding them to my loves. I learned she played often in underground clubs in Poland, where she is enthusiastically received. Concerts in Hamburg are scarce, but I finally saw her perform again at an art exhibit, in a darkened cellar below the main activity, standing before the projection of an abstract painting of hers. The empty basement filled quickly after she began playing. It seemed unplanned, but she gave us an encore, her own interpretation of the 1963 Ronettes' number Be My Baby. That was greatness.
Some while ago Fee sent copies of her first album Music on Canvas into the world and heard back from the label Feeding Tube Records in Northampton, MA, which released it on vinyl last year. In September she begins a visit in Boston including plans to tour with ZEBU! Her newest album, Funnel Walk, will surely be a part of that. It continues where her previous releases left off, a surreal nightscape with sounds of shadows dancing festively, and always her engaging voice guiding the listener to secret corners of imagination.
Next shows:
October 14th @ Retirement Home @ SoPro, Northampton/MA
October 19th @ Whitehaus, 10 Seaverns Ave., JP/Boston/MA
November 8th @ Hassle Fest Extension, Aeronaut Brewery, 12am-ish, 14 Tyler St, Somerville, MA 02143
November 18th @ Midway Cafe with BATHAUS and BLK BX
https://www.facebook.com/Tellavisionmusic
* * *
Schnipo Schranke
Schnipo Schranke are two sweet girls singing about sex. There's more too it than that, of course, but when they came to Hamburg this January it was quietly, under most everyone's radar. Last summer (2013) they played three concerts, opening for Nuclear Raped Fuck Bomb and HGicht, with Rocko Schamoni credited as having discovered them. Now they shared a bill with Mary Ocher at the Golden Pudel Club. I had never heard of Schnipo Schranke before, so had a look at their Youtube channel to find several undiscovered gems: Mein Leben als Imperator (My Life as Imperator), a  hip-hop rap of Star Wars meets street wit. A love song to Harry Potter that winds up taking him to bed. And a song about fuck buddies (Fickbuddy). Schnipo Schranke are like the Fugs, Tom Lehrer and your favorite 1960s' girl band rolled into one.
The set at Pudel Club began with Fritzi Ernst on drums (and flute) and Daniela Reis on keyboard – halfway through the set they switched places. The texts were well-written, dealt openly with sexuality and were hard as hell for a non-native speaker of German to follow, at least on first listen. My favorite song of the night was Cluburlaub, a song about an "extremely enriching" vacation experience. Bits and pieces from the lyrics: my psychiatrist killed himself last week, booked a ticket to Panama, self-service ha! – everything is brought to me, flat-rate at the cocktail bar, vodka and soda, gangbang with the tour guides, topless at the cocktail bar, naked at the cocktail bar, and so on. My other favorite, Intensiv was played in the style of an early rock and roll ballad with lines like "Baby, dein Sperma schmeckt so intensiv" and "Küss mich da wo die Sonne nicht scheint" which I leave for the interested scholar to translate. Describing more of the relationship (my translation) "come in my arms / come in my mouth" and the end of the story, "I was so in love with you, you were so into me." Outrageous, ironic, but kernels of truth. That describes their texts.
At that time they didn't have a cd or record with them. They apparently hadn't recorded anything at all except their Youtube videos. In April a song of theirs appeared on the label Staatsakt, on the Keine Bewegung sampler. Their contribution was Pisse (Piss), a standout breakup song which become a sensation over the summer. Most of the album reviews singled out that particular song. The alternative Internet station Reboot.fm played it twice in a row on one of their broadcasts. No one can listen to it just once! The song is remarkable for the unbelievable rhymes and for putting to words what no band has ever done, a breakup as viewed through the nuances of oral sex. The official video for Pisse was banned on Youtube and had to be moved to Vimeo (see links below).
Their next concert in Hamburg was in June at the small bar Strandgutfischer in St. Pauli, by invitation of the owner. Word of mouth and Facebook filled the entire venue.Two weeks later they appeared at Golem before another full, enthusiastic house, including an introduction by Rough Trade artist Frau Kraushaar. Triumphant gigs, each of them. By this time they had a set of self-made EPs along with them, with individual polaroid photos and three songs, Pisse / Schranke, and a different, completely unknown demo on each. I have four of them by now. One of the demos was Vorhang (When the curtain goes up), about the "first time," in quite a number of variations, yet sounding so innocent. The first lines:
When the curtain rises, the first time always hurts a little
When the curtain rises, there's no turning back, because it's too late
And when it's happened, you start to write songs, shine with that certain glow
Hey, it's totally normal the first time
It hasn't happened yet, but today I'll say goodbye to my virginity…
As the ultimate subversive prank this song must be smuggled into a purity ball for that special father-daughter dance. Musically it fits perfectly, and afterwards if someone listening understands German the story would go viral. I feel certain that Schnipo Schranke will continue to take the underground cultural scene by storm, even if mainstream radio never plays a single song of theirs.
https://www.facebook.com/SchnipoSchranke
https://www.youtube.com/user/SchniposchrankeYo
https://soundcloud.com/staatsakt/schnipo-schranke-pisse
* * *
THERNST
Katherina Messer is a woman of dark personas. Known also as SKEWOLF, Miss Anthropy, or Werewolf Sucker she is an artist-filmmaker who studied at the Offenbach Academy of Art and Design as well as HFBK in Hamburg. A few years ago I somehow landed on the mailing list for her Misanthropy Lounge events in which she DJed a varying range of genres such as punk, grindcore, black metal, death metal, industrial, military pop, wave, noise and neofolk, and more. The accompanying posters were terrifying as they were titillating. Skinned corpses in passionate embrace, crucifixion art, bloody ejaculations along with occasional self-portraits blurred and defaced.
One day Katharina's mail announced a live concert of her band THERNST, a contraction of "The Ernst" also a play on words with the German word for earnestness or severity. Not knowing entirely what to expect, I went. The concert was held at HFBK during one of the semester parties, in a fairly large lecture hall. Purple-green hues projected onto a screen behind the band painted an eerie mood. The first number set the pace of the band. Rumba Oma (Rumba Grandmother) – electronic, primal and minimalistic, swirls of Neue Deutsche Welle, noise, industrial and death wave. The lyrics could have been an homage to a song by Palais Schaumburg which repeated calls of "Telefon, Blumenhalter" over and over.
Katharina was dressed in black, wearing sunglasses and a deadpan expression, operating the controls. Next to her stood bandmate Taeckgo Goldt on keyboard, like a robot out of Kraftwerk. Patrick Baumeister delivered vocals that morphed from emotional detachment into a manic extreme. Another number Ping Pong Match – Tennis Turnier was wonderfully audacious, a funeral march played in the style of the early computer tennis games. Hundewelpen auf Ebay (Puppy dogs in Ebay) was equally audacious, with yelping dog samples, and strangely sweet.
As the evening progressed, the combination of low key music, irreal lighting and serious personas developed into a powerful mesmerizing force. Students began projecting shadows and shapes onto the screen, contributing a sense of of de-evolution, of dissolving into the noise. Towards the end of the concert Stefanie discarded her emotionless veneer and vivaciously shouted into the audience, "You want more?" She went on to play the keyboard with her entire body. This was as underground as it gets, music for the dark caverns of Hamburg, where oblivion is master.
THERNST has played subsequent concerts around Hamburg, including at B Movie and coming up in September at Nachtasyl. See them if you have the chance.
http://thernst.eternaltrend.de
https://www.facebook.com/THERNST.hqe
About the author:
Fred Roberts is a contributing editor and music editor of Ragazine.CC. You can read more about him in About Us. 
Photos by Fred Roberts, except Thernst, by Thernst.
August 29, 2014 4 Comments
At 3 Rue des Saints Pères on the Left Bank, Maman became a renowned art dealer during and after the war. She was heartbroken when she had to sell the gallery in 1946 when we moved to Larchmont, New York.
* * *
* * * * *
(Chapter)
42
PARIS ART GALLERY
At the end of summer 1941, having left us in Brittany under the kind auspices of the Mother Superior and her flock of devoted nuns, my parents continued to live in occupied Paris in du Plessix's grandiose apartment on the third floor of 6 Rue de Longchamps, facing the quiet sloping street in the front and the busy courtyard in the back.
Maids and cooks would dump their garbage in dark gray bins and take time out to chat, their voices echoing around the walls past the sixth floor up to the clouds. Rubbing their chafed hands on rough cotton aprons, they complained about everything, compared notes about their employers, commiserated about their own families far away in the country, and then went back to their jobs.
Free of children or housekeeping responsibilities since Arthur and Léontine took care of everything, my parents enjoyed a lot less pressure and even some measure of quality of life. While still complicated, provisioning requirements were minimal for just the four of them and so much easier in this quartier. Whatever came on the table satisfied them easily.
Often they rode their bikes over to see Bon Papa at Rue de la Trémoille, where Hortense surpassed herself in turning bland ingredients into delicious concoctions. Balancing leftovers on handlebars, my parents returned home quickly by the small streets before curfew.
Nonetheless, Maman was miserable knowing that to avoid a repeat performance of the terrible winter of 1940, her children had to stay put. Only thirty-seven years old, Maman began to think she should acquire some kind of occupation. Paris was at half-mast yet safe in so many ways that there must be some work she would find fulfilling. She had learned much running the show in Mimizan, surely there was someone, something, where she could apply her savoir faire to some benefit. With many empty days and nights she grew restless, especially as Papa was away on business much of the time. When he was there, she was as impassioned as she had been in the first days of their marriage; the strength of their love was so profound it couldn't be plumbed or punctured.
On weekends when Paris was somnolent and Papa wasn't working, they whipped around on bicycles in the deserted city that was practically free of motorized traffic. They loved ferreting through semidark antique shops and art galleries on the Left Bank. Wobbling on their bikes around the small cobbled streets of the old quartiers one Saturday, they stumbled on a sign A Vendre (For Sale) posted discreetly in the bottom corner of the window of a small gallery. They stopped and, hands cupped on the window to shield the glare, they saw misshapen piles of artworks strewn around a somewhat dilapidated shop. Stepping back, looking up through years of dirt, they saw a dark green sign with gold lettering: Galerie André, 3 Rue des Saints Pères. They looked at each other, entered the gloomy space, and unknowingly changed the course of their lives.
The weary proprietor showed signs of frustration as he described his situation. His story was no different than many others'. His mistress had been in charge, but she had died a few months back. He was leery of hiring anyone new. He still went to a boring day job as a bank clerk on weekdays, so could open only on Saturdays.
Maman started to daydream.
This man confided to my parents that he would gladly sell the gallery and retire if he could only find a buyer. He talked about the stock he had accumulated for the past thirty years. More than three thousand drawings, etchings, prints, and lithographs were asleep in cardboard portfolios, with prices that seemed ridiculously low. There were piles of these resting against the walls, on tables, on the desk, in the back room, haphazardly placed in such a way as to make it impossible to even sell one if he wanted to. In other words, the place was a shambles and needed an entire makeover.
 Maman's excitement grew as they began to look through some of the pictures. There was artwork of every kind, from the worst to the best. 
"Who would be interested in this kind of business at a time like this?" he complained.
His question hit her like a lightning bolt. It was her eureka moment, and from that day on she could talk about nothing else. She was convinced that this forlorn art gallery was the perfect remedy to pull her out of her loneliness, and she made it clear to Papa that she would use her own money to acquire it.
The following Saturday morning, on their bikes from Rue de Longchamps to Rue des Saints Pères, through the Trocadéro, along the right bank of the Seine, flying over the Pont des Arts, my parents covered the two miles in record time, fueled by resolution. Breathless and flushed, they sat down with the owner to get more details and to inquire about his terms.
The owner was taken by surprise. He never expected to see that eager young couple again. He never even asked why my parents were interested, or what background in art had led them to want his gallery. Making a fast deal was foremost on his mind. He presented an irresistible bargain with very reasonable terms. He was anxious to retire. He needed only a little capital to help cushion his bachelor life-style, unencumbered by family or children. He wanted 100,000 francs for the business, including the lease transfer, and 50,000 for his stock.
Ever the wary executive, Papa had reservations about the value of the stock, which looked like a mess, even though the asking price was ridiculously low. He rummaged through some of it again and agreed to buy the whole lot at 40 percent off the list price. To his surprise, this turned out to be quite a bit more than the original asking price but, without haggling, he paid the required sum.
Maman was ecstatic. Right in the middle of the war she became the proud owner of an art gallery a few steps from the Seine, on the Left Bank of Paris, which cost her all of 400,000 francs ($4,000 at the time), an inconceivable deal.
Maman couldn't believe her luck. Her mind veered quickly from somber news of the war and worries about the children, which were always tormenting her, and turned her focus to her gallery. She quickly hired a couple of day workers from the neighborhood and, with an innate sense of creativity, gave the place a modern, clean, and stylish look. Having never signed a check in her life, and with not the slightest notion of accounting, she went headlong into the ownership of a business and, somehow, succeeded brilliantly.
Her first working tool was an eraser. She carefully removed prices marked on works of art and increased them appreciably. Without revealing her new calling, she found out what their current values might be by visiting other galleries. She said that often she didn't even erase a number but would just add a zero at the end, or even two. She had a genius for switching from etchings and lithographs to paintings and aquarelles, discovering young painters and changing her exhibitions often so she could expect a bigger turnover.
At 10 Avenue de Messine, in the prestigious eighth arrondissement, was a renowned dealer, Louis Carré, who had founded a first-class gallery in 1938. Known for representing and exhibiting modern masters — Gris, Klee, Matisse, Calder, Léger, Delaunay, Kupka, and Picasso — Carré also showed the works of Jean Bazaine, Maurice Estève, Charles Lapicque, and Jacques Villon, lesser known artists at the time. He was considered one of the great Parisian art dealers. Papa knew him well from handling difficult requests for deliveries of special papers.
Just a few months earlier, Carré wanted to print a limited edition of lithographs by Raoul Dufy on rare and hard-to-get art paper that Papa had been able to procure. As a way of thanking him, Carré offered to put Maman in touch with promising painters who did not yet deserve their consecration with an exhibit in his own gallery. She launched a few, while making her own discoveries: Dubuffet, who was to become very famous, Jean Dufy, the brother of Raoul, whose following was growing steadily, and several others. These artists became the beacon that brought fame to the Galerie André before long.
In those days, some Parisians had quite a bit of disposable money but had trouble finding safe ways to spend it. In a time of war, spending on luxuries was highly distasteful and suspect. Artworks and jewelry were considered safe private investments. If you had the means to find food first, often on the black market that was thriving behind the back of the Germans, then you could luxuriate in an oil painting or a diamond bracelet and keep them hidden easily. Maman was an expert at keeping secrets and, being a dealer, had every right to strap a painting to her bicycle to drop it off "somewhere," no questions asked. Her books showed sales to names like Smith, Brown, and Jones.
In the back of the gallery, beyond the ground floor space open to the public, was a little office leading to a toilet and, beyond, a closed door. A tiny stairwell behind this door led six steps up to a small loft and bath, with only one window on the courtyard, therefore very dark. Maman fixed it up very simply with a desk, a chair, an armchair, a swing-arm lamp for both, a single bed, and, to break up the monotony, a colorful Moroccan rug. Except for the rug, it was just like a monastery room. Her intention was to be able to sleep there should she work too late to ride her bike home after curfew and to save time commuting back and forth when Papa was away.
But this room wasn't to be her cocoon of safety. One day soon after she opened her doors, a tall, stooped, skinny man walked in with some paintings under his arm. He was dejected, tattered, and looked gaunt and desperate.
"Madame," he said, "help me. Please…"
Moving him away from the front door toward the back of the gallery, she let him line up his paintings against the wall, while he said, "I will give you these…" His voice quavered and his eyes were alarmed and weary like a frightened animal. Maman was at once repelled and touched by his condition while very attracted to his art.
"And your name is?"
"Non, I don't have a name anymore. I have no family." He trailed off.
"Are you hungry?" Maman asked maternally. The haggard young man paused for a moment, then quickly nodded, his head down, looking at the floor.
"Please, sit down," Maman said softly, pointing to the back office. The young man hesitated, his eyes darting back and forth in fear and suspicion.
He finally lifted his head up and looked at Maman.
"It's OK. You're safe here. You can trust me," she said. The young artist finally followed her back to the office. He winced when Maman turned on the light. She turned it off with a sigh.
"Perhaps it's best to keep the light off. Eyes are everywhere these days," Maman said and nodded to the desk chair. He slowly sat down, heaving a sigh of relief as if he'd been standing for years.
"I'll be right back," she said, walking to the front of the gallery, drawing the nightshades, and locking the doors. She hesitated, it was still early, someone might question her closing at this time, but then she firmly flipped the sign to read FERMÉ on the street side and glided back to her unexpected guest. She quickly sliced some bread and a small wedge of cheese, adding half a tomato. She walked the small plate back to him.
"It's not much, but…" she began to say when the young man quickly grabbed it and began to devour the food ravenously, licking it from his soot-crusted fingers.
"Merci, ah, merci Madame," he repeated, muffled by mouthfuls of bread and cheese. The sight of him so helpless strengthened Maman's resolve to help him.
She learned he was a Polish Jew on the run from the army and from the Gestapo, a target for raids by German soldiers and French police. She asked again but he wouldn't give her his name, said it was too dangerous, had lost track of his family. She feared the repercussions that could befall our family if she helped him; she could be shot on the spot if discovered. She knew she should just give him some money for the paintings and let him out in the street. She had relatives who were prisoners of war at that very moment and thought of them. He looked so forlorn and lonely, her mind whirling with apprehensions, but eventually her decision was made though it went against the tide of safety.
All his answers to her questions were no. No food, no room, no money, no relatives, no one. He was truly a fugitive with nothing. She gave him some money for the paintings, which she deemed were quite good, and in an act of folly and faith, she also offered him the studio as a hidden shelter. He moved in with not much more than what he was wearing on his back and slept for hours that first day. She told me much later how his presence elated and scared her to the same degree, like having an illicit affair. But once embarked on saving him, she could never change her mind.
Little by little, her life took on an unusual rhythm of exhilaration and anxiety. Strict rules were set for his safety. She showed him an emergency exit through the courtyard and instructed him, "You must never go out in the street. If you smoke, blow it out the window but keep the shade down so people around the courtyard can't see you from their windows. Don't smoke when there are servants in the courtyard, they would notice right away and set off an alarm thinking it might be a fire. If you need something, you must write a note and slip it out under the door. You must never come out unless I knock on the door." They established a knock-knock code. He spoke good French and that was helpful. He readily agreed to all her conditions; with her he felt safe for the first time in months.
Maman's exhilaration at saving a life was tremendous, but her anxiety intensified. She was hiding a Jew from both the Germans and her husband, who she knew would harshly reprove her. She snitched some cigarettes from Papa as they were found only on the black market and sold only to men. She brought food to the artist that he would consume cold and return the plate immaculate, as if he had licked off every last crumb. She scoured the occasional church jumble sale for a sweater, a shirt, underwear, a pair of pants, to make him more comfortable.
Thus she fell into an unusual pattern of running the gallery up front, dealing with her artists, new friends, visitors, making sales, going to openings, becoming a successful Parisian art dealer, and, on the darker side, making sure her fugitive was alive, comfortable, entertained with newspapers and magazines, while patiently waiting for deliverance.
This fragile relationship held steady for almost a year, from the fall of 1941 to July 1942, without any mishaps. This was a miracle considering his close quarters, her multitude of activities, and raids for Jews in every corner of the city. No one ever denounced him because no one ever knew of his existence.
While Papa worked hard at the office, he was relieved that Maman thrived at Galerie André, until the day he found her filching cigarettes and she confessed about the perilous arrangement with the painter. He was infuriated about her dangerous position. How she ever got the nerve to hide a Polish Jewish painter escaping from the claws of the Nazis he'd never know. The thought of how she wavered for months before telling him enraged him. Years later, Papa admitted that part of him always knew that Maman had more courage and heart than he would ever know. But then, faced with a fait accompli, he had to accept the poor man's presence while his concerns about the situation kept him from ever broaching the subject.
Papa simply refused to talk about him, fearing the echo of his voice might carry to the nearest Nazi, who would arrest them. It was impossible to think of the consequences that would have befallen Maman, the family, their children, should she have been caught by a patrol canvassing the streets. Papa would describe the situation later with disdain draped in so much love and pride for Maman's bravery. He said she had a beauty of spirit and a certain presence of character that he could not transcend while it always seemed to protect her.
Without warning, this precarious balance was shattered one day in July, when the artist was attracted by an advertisement in one of the old newspapers scattered on his floor. Men's shoes were on sale at a very advantageous price only a few blocks away. The money from selling his paintings was burning in his pocket and cramps were hurting his feet. These shoes had to be his. Exactly in the way I had been drawn to that mushroom bollard, he couldn't help himself. He stared and stared at those shoes in print and eventually succumbed to their appeal.
Maman had not arrived yet that morning. He broke the rules. He left through the emergency exit and, quickly crossing the courtyard, turned south down the street toward Boulevard St. Germain. His collar turned up, his hat down on his face, he tried to make himself invisible. But transparency is intangible; just like magic, it disappears.
His tall, lanky body was visible to anyone nearby. His luck turned when a French police patrol, always on the lookout for fugitives, stopped him.
"Are your papers in order?" they asked.
He could not show any papers and was arrested. He had gone out just when raids were more intense than usual that July as there was a quota to fill for arresting Jews. Nazis strictly supervised the French police in various districts of Paris, during which more than four thousand stateless and foreign Jews were arrested that month. Even more devastating was the fact that he was reading an old newspaper. Had he had a more current issue, he would have known about the intensified raids and certainly would have stayed in his hideout.
Somehow Maman got word he was being held in the internment camp of Drancy, in a northeastern suburb of Paris. Built by the government in the late 1930s, this camp of dreadful high-rise residential apartment buildings was poetically called "The Silent City." The Germans had requisitioned it in 1940, thrown out all the residents, mostly poor blue-collar workers, and set it up as a detention center to hold "undesirables" until their deportation. Without Papa's knowledge, again, Maman took the grave risk of going on her bicycle to bring the artist some care packages— not just once, but twice. Soon he was deported to Auschwitz and was never heard from again.
Maman was lucky and blessed to avoid any kind of retribution from the police. The artist never denounced her and, bit by bit, with gloom in her heart, she erased all traces of his existence, keeping only one of his paintings for herself. On the order of Papa, unimaginably upset at her for placing the safety of a stranger over the family, she followed the trend of all Paris and closed down the gallery to come to Saint-Servan for the month of August.
By September the whole thing had blown over. Keeping his memory in her heart, Maman carried on as if this interlude had never happened. The Galerie André was for her an excellent occupation, a full-time job, a fascinating learning curve, and the center of her life while we children were under safe care elsewhere. With a very low overhead, she brought in an excellent increase in revenue for the household. A year later, at the end of 1943, she was proud to prove to Papa, statements in hand, that her profits had that year surpassed his income.
They sold the gallery after the war for 3.5 million francs to a Madame Ducret, who knew nothing about art and shortly had to let it go to an expert, who soon restored its reputation under the name of Galerie Framont. That storefront has retained its clean-cut prewar appearance that, with an occasional coat of paint, looks exactly as it did when Maman owned it.
***
 About the author:
Hélène Gaillet de Neergaard is a self-taught photographer and artist born in France and raised in
Larchmont and New York City. Her passion for photography developed early when she used her babysitting money to purchase her first camera at the age of 14. After successful careers in advertising and public relations, she was able to go freelance and turned to professional photography in her mid-thirties.  In a field where she quickly excelled, it didn't take her long to leap over boundaries in her ability to explore beyond the limits of cameras and films.
Her photographic archives have been acquired by the HILLWOOD ART M– USEUM on the C. W.  POST CAMPUS of LONG ISLAND UNIVERSITY which exhibited a retrospective of her work September to December 2008.  She is also painting in watercolors and acrylics, creates conceptual art pieces and writes books on various subjects.  She lives in New York City and Naples, Florida.
http://www.helenegailletartist.com
* * * * *
August 29, 2014 Comments Off on I Was A War Child/Helene Gaillet
At the foothills of the Hindu kush.
* * * * *
Portraits
from Northern Afghanistan
David Murphy was born on Easter Sunday, 1983.
He is currently a renewing English Language Fellow in Toluca, Mexico.  He previously worked in Afghanistan on a World Bank project and in Riyadh, Saudi Arabia.  In Afghanistan, he served as a consultant-lecturer, and, later, as Administrative Director of a World Bank project to develop higher education at Balkh University in Mazar-e-Sharif.  In Riyadh, he worked as the Curriculum Supervisor in King Saud University, which, with 11,000 students, is the largest preparatory year in the Middle East.
In his free time, he skateboards and photographs people and places.
 About the Photographs
These photographs were taken in northern Afghanistan, mainly in Balkh province, during an 18-month period from the summer of 2009 til December 2010.  At this time, there was war in Afghanistan, and the entire country was classified as a conflict zone.  The photographs were taken with two very specific intentions: to have fun with photography, and to show the dignity and human compassion of Afghanistan's people.  Since the early 1970s, when Russia invaded Afghanistan, the country has been a fighting ground, and, while there are physical and mental scars to show the dearth that walks hand-in-hand with war, there are many Afghans who have grins on their faces, and the irrepressible happiness of the Afghan children brings hope and smiles.
Sometimes photographers are asked which is their favorite photo of the collection.  Mine is that of the camels walking under the moon towards the mountains.  The space south of Mazar-e-Sharif (provincial capital of Balkh and where the camel photo was taken) is one that lies at the foothills of the Hindu Kush mountain chain, and the space is a green, fertile one in the spring and summer.  These men with camels are traders, and the burlap sacks on the camels' backs contain straw.  They make a regular trek back and forth to the city — each journey takes 18 hours, including the time spent in Mazar.  The camels and men in this photo are walking south, and after a while, they will pass beneath an ancient archway made of clay bricks and stone that lies beneath a mountain pass, and, on the other side of this archway they will follow a river (when it has enough water to run), and into their small, green village which is built up on the interior of the mountain range.  There, the weather is cooler and fresher, and there are sheep, heavy mists, and steep paths between the mud-brick houses.
* * * * *
To the question, "What do you shoot with"? 
"I shoot with a Canon 50D, with an 18 – 200 mm lens, which is a walk-around lens for most people, and one that, if I had the money, I would trade in for a smaller Leica M9 — which is less likely to get me shot if I'm taking photos in unfriendly places.  Such big cameras attract too much attention."
See more of David's work at: https://www.behance.net/DavidMurphy13
____________________
July 15, 2014 Comments Off on David Murphy/Photography
* * * * *
* * * * *
 AMERICAN NOTES
by Fred Russell
"What America is left with is essentially what it calls its freedom, which comes down to saying whatever comes into one's head, in thousands of academic and popular journals, in the daily newspapers, in television studios, in blogs, and in the privacy of one's own home. None of this has the slightest effect on how the country is governed."
1. THE WAY WE WERE
Sometimes the amateur anthropologist finds things where he isn't looking for them. METV – Middle East Television –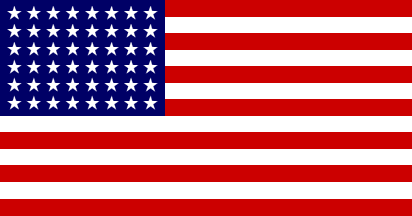 is a Christian TV network transmitting from Cyprus to the entire Middle East. In addition to its Christian messages it broadcasts "wholesome family entertainment." This mostly consists of TV series from the 1950s – Lassie, The Lone Ranger, Andy Griffith, The Lucy Show – and films from the 1930s and 1940s, with a predilection for Westerns featuring John Wayne or Roy Rogers. One can't help thinking that METV must have gotten one helluva deal on these old films, buying up the entire lot probably, but that isn't the point. Clearly the clincher was their wholesomeness, for it goes without saying that anything produced for mass audiences back then must have reflected a "moral" America where sex was hidden and Christian virtues always triumphed. The value of these films and TV shows is that they serve as a barometer of the American psyche, for nothing reflects the basic, unspoken assumptions of American life more clearly than Hollywood films and the old family TV shows. What Americans responded to in those years tells us what America was. It documents, indirectly, how Americans saw the world, life, themselves, as no other source does.
You know how these Westerns operate. A morally and sexually pure hero overcomes the forces of evil and gets the chaste girl. This is the central myth of American life. The male audience lives vicariously through the hero. His triumphs, always involving violence, address the viewer's feelings of inadequacy and resentment, of smallness, especially when the villain is rich and powerful. The purity masks guilt. The Western is therefore emblematic, if not therapeutic, operating on an unconscious level. The viewer finds it satisfying but doesn't really know why, that is, doesn't make the connection between the hero and himself in any explicit way, though he identifies with him and often becomes a hero himself in his daydreams. The feelings of inadequacy and resentment derive from the sense of failure that most Americans live with, for the great prizes go to the few, not the many, and for most Americans the great dream is the dream of wealth and fame. These feelings have persisted into the present century and continue to be addressed by Hollywood. On the other hand, the idea of sexual purity and the anguish of sexual guilt went out the window in the sexual revolution of the 1960s. The sexually pure hero is no longer a model, serves no purpose; the culture itself took care of the problem, setting up new norms, except among the Christian fundamentalists. Heroes, however, remain moral in the larger sense, as moral purity continues to remain an American ideal. Americans want to be decent but often are not. The hero – an honest cop, a crusading reporter, a self-sacrificing everyman – allows us to inhabit our better selves. The difference now is that the greater sophistication of Americans allows for a more realistic representation of moral ambiguity.
By reviving these films, METV does a great service, providing a snapshot of America's inner life at its crudest level. By studying them we can discover who we are. It is these films too that will be studied in a hundred and a thousand years to tell future generations what America was. Let us hope that METV preserves them.
2. WHO DO THEY THINK THEY'RE KIDDING?
The complaint of American conservatives that the mainstream media is "liberal" or even "leftist," heard roughly every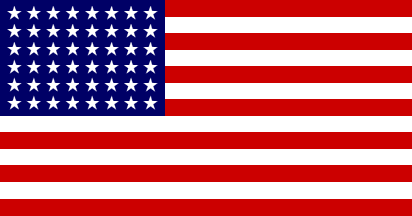 hour on the hour on Fox News and other right-wing outlets, highlights the inability of journalists to understand their own profession. The problem with journalists has never been their political leanings or biases. The problem has always been their competence. They are not, after all, historians or scholars or political scientists, or novelists or dramatists or film makers for that matter. Their ability to understand social or historical processes is limited, as is their knowledge of the world, given their inability to speak the languages of the countries they report from and comment on and consequently their ignorance of the culture, religion, history and politics of these countries. Their minds too, it must be said, are fairly commonplace, as evidenced by their use of language, which constantly falls back on platitudes in the absence of real perception. And yet, incredibly, it is they of all people who determine the way we see the world.
The biases of journalists, or the slant they give to their reporting and "analysis," are really limited in the harm they do, as their audience is as biased as they are and at the most picks up arguments from them to reinforce these biases. Certainly they can sway public opinion from one day to the next, among "undecided" voters, for example, and in this way influence elections, though the end result of the voting process is to elect representatives with whom the voters are invariably dissatisfied and who are held in very low esteem. It is therefore not by swaying public opinion, and certainly not by creating an informed public, that journalists exert their real influence but by contributing to the public's ignorance, that is, by presenting an extremely distorted picture of the world that the public uncritically accepts in the absence of any deeper knowledge. One might even say that the journalistic profession and the uninformed public deserve each other. If people really want to understand the world, they should try reading books instead of newspapers.
The belief that freedom of speech and public debate is the cornerstone of democracy is one of the great myths of American life, a self-serving myth that journalists are forever promoting to justify their existence and their methods. The cornerstone of a democracy is its legal system and the traditions that sustain it. The guardians of democracy are the courts. Criticism of politicians in the media has next to no lasting effect on American life. The media may "expose" politicians but insofar as it is their criminal activities that are exposed, what is being exposed is almost always an official investigation, making the exposure superfluous. Insofar as the media exposes what it deems to be moral turpitude or simply goes with a headline grabber – adultery, perhaps a homosexual affair, something about marijuana thirty years ago – it is questionable whether it is anyone's business. As for simple and common government mismanagement – waste and all the rest – the manner in which governments operate has not been influenced one jot by investigative reporting.
This is not to say that journalists do not occasionally hit a home run or take on  needy cases and change lives by exerting pressure in the right places. That is fine, and if the media wish to invest their enormous resources in doing work that the police do infinitely better or pointing fingers and stirring up tempests in a teacup for no practical purpose or taking one out of a million Americans under their wing and solving his problems, that is their business. Admittedly they also manage to intimidate politicians, right up to the President, but the little dance that journalists and politicians do in no way improves the quality of government. In fact, the time and effort invested by elected officials in "spinning" stories represents an enormous waste of the taxpayer's money – hundreds if not thousands of aides playing the press every morning, rooms full of people dreaming up excuses for the President's latest mishap – not to mention often injudicious changes in policy or courses of action simply because of the way they might look in the press.
What is left at the end of the day is some drama and entertainment bought by the American public at an enormous price – the invasion of people's privacy by an army of reporters who will expose anything that gets them a screaming headline. Into the hands of these reporters has been placed one of the most important functions in a modern society – the control of information. Neither in terms of morality or capability are they the right people for the job.
3. STATE OF THE UNION
Most politicians have the same social vision: to improve everything. That means less crime, less poverty, more health,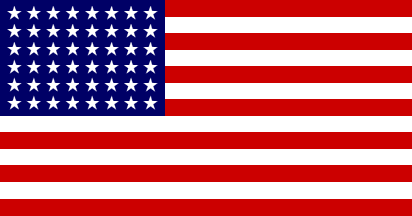 more education. Some even offer specific programs. None, however, has succeeded in improving the look of society in any significant way. This is not surprising. Politicians are not social scientists, nor are the bureaucrats who administer government offices. Tocqueville noted nearly 200 years ago that in America it is the least talented men who go into politics. Nothing has really changed, though it is true that as government expanded and offered greater opportunities to exercise power and enjoy prestige, it began to attract more talented individuals with successful careers behind them – businessmen and military men, for example. However, these governed no better than their predecessors, bringing to government skills that were not especially suited to governing a nation, as well as appetites and ambitions that overrode the will to serve. Of course, governments also enlist the services of experts – those same social scientists – but even these are tied to concepts that have never really worked.
Education, for example, is still tied to the old Church idea – propagated by countless generations of churchmen serving as teachers – that as a consequence of Original Sin all men are born evil and must therefore be coerced into doing what is good, an idea that produced rigidly structured educational frameworks where teachers hammered away at the captive child until his head was ready to explode, making study a burden and creating in the child an aversion to the learning process that persists to this day in these same rigid frameworks. The result is a nation of ignoramuses (40% of Americans don't know that Germany and Japan were the enemies in World War II). Health care, in America, has been so difficult to reform because America is tied to an ideology that makes the idea of socialized medicine anathema, an idea that one might say it took all 20,000 pages of the Affordable Care Act to get around under a system that, according to doctors' estimates, has been costing America approximately 20,000 lives a year as a direct result of inadequate health care. The inability of Americans to utter the word socialism has cost more American lives than the wars in Iraq and Afghanistan. Add to this the unwillingness of the government to clamp down on a food industry that is destroying the country's health and a drug industry that prefers to control rather than eradicate diseases for reasons of profit, and to close down the tobacco industry entirely, and you can only conclude that the government has consciously chosen economic stability over human life.
Crime and poverty in America are higher than anywhere in the West – violent crime five times higher than in Western Europe and poverty twice as high. The two are of course linked. In America, African Americans are poorer than everyone else and consequently commit more crimes than anyone else. Their condition is the direct result of the way they have been treated by the white population, but no government will ever have the courage to assume the moral debt of the American people to African Americans and make real financial amends to them. In all, about 100 million Americans are hovering around the poverty line – an absolute disgrace in what is the richest country in the world.
It can therefore be stated unequivocally that America is not going to solve its social problems. Things can get much worse but not much better because even when things are at their best the main beneficiaries are a relatively small economic elite. The most that middle-class Americans can hope for is a slightly larger margin of comfort, a little less financial pressure. This is the underside of the American Dream, a region inhabited by the overwhelming majority of Americans.
America's great comfort in these trying years has been the collapse of the Soviet Union, perceived as representing the defeat of Communism and the triumph of Capitalism. But what has been gained? Russia is still the same Russia, a formidable enemy that nothing short of a nuclear holocaust will cause to go away, and in the meanwhile China has produced an economic model – relative entrepreneurial freedom, a mobilized population and centralized, totalitarian, undemocratic government – that is very likely to gain ascendancy over the American model within a very few years, while Western Europe has produced a social model that is considerably more equitable than America's. What America is left with is essentially what it calls its freedom, which comes down to saying whatever comes into one's head, in thousands of academic and popular journals, in the daily newspapers, in television studios, in blogs, and in the privacy of one's own home. None of this has the slightest effect on how the country is governed.
America is unfixable. It cultivates the illusion that it is the greatest country on the face of the earth, and maybe it is in terms of wealth and power, but it certainly isn't in terms of its social fabric and the way ordinary people live. To fix itself America would have to do something that is almost unthinkable: liberate itself from the American Dream, for what ordinary people in America have seldom realized is that they can live fulfilling and even exalted lives by simply being decent.
 About the author:
Fred Russell is the pen name of an American-born writer living in Israel. His novel Rafi's World (Fomite Press), dealing with Israel's emerging criminal class, was published in Feb. 2014 and his stories and essays have appeared in Third Coast, Polluto, Fiction on the Web, Wilderness House Literary Review, Ontologica, Unlikely Stories: Episode 4, Gadfly, En Pointe, In Parenthesis, etc.
July 15, 2014 Comments Off on Fred Russell/The Decency Factor
Source:  Opening of SCTV, 1981
* * * * *
The Awareness Vaccine:
A Review of Mitchel Davidovitz's
Window of Normalization
by Fred Roberts
Contributing Editor
In 1987, I made the experience of moving to Germany, leaving behind the vast American infrastructure of media, network television, cable TV, early talk radio. I never felt like I was trapped
inside a propaganda system but after some months, I noticed that some ideas that for many become unchallenged assumptions, were no longer echoed daily from various sources around me: Americans are special, American lives are worth more than non-American lives, free market capitalism is good, universal healthcare is bad, humanists and communists are evil, the world would be a much better place if our European partners would do everything the President wanted them to. Surrounded by so many divergent perspectives, the world gradually felt more objective. On subsequent visits back to the States, I saw the media from the outside, and much more critically than I had before. It was unsettling to notice how strong the influence of the media was on the general public, how the unchallenged assumptions worked their way into conversations and seemed resistant to rational argument.
Years later, I discovered an insightful work by Norman Corwin published 1983 under the title Trivializing America in which he described how mediocrity was seeping into all aspects of public life, film, television, sports, the public discourse, the election process, etc. etc. He saw it as a real danger to our democracy. We were losing our critical ability, our ability to make informed decisions. If the trends continued, we would no longer be in a position to elect responsible political representatives. In fact, the only predictions of his that have not come true were the optimistic ones. He saw a glimmer of hope in the creation of 24 hour TV news networks, that these could report on substance, giving daily scorecards of how our senators and representatives voted, etc. The book was a wake-up call that went under in the wave of events of the subsequent decades. Gulf war. Clinton impeachment hearings. Y2K hysteria. Theft of the 2000 election. 9/11.
Fast forward to 2014 and a work by Mitchel Davidovitz, Window of Normalization. It is a terrifying snapshot of modern pseudo-reality as formed and reinforced by the visual medium of television. The project is based on a statement by Noam Chomsky and Edward S. Herman:
"The mass media serve as a system for communicating messages and symbols to the general populace. It is their function to amuse, entertain, and inform, and to inculcate individuals with the values, beliefs, and codes of behavior that will integrate them into institutional structures of the larger society. In a world of concentrated wealth and major conflicts of class interest, to fulfill this role requires systematic propaganda." (2002)
A compelling aspect of the project is that it begins with a definite idea and follows it through to its logical conclusion. If the statement by Chomsky and Herman is accurate, how could the media pull it off? What Mitchel did was to monitor during a one week period the average amount of hours a typical American viewer would see (34 hours).  Out of this 34-hour period he collected a sample of 6500 images, as well as audio samples – in part guided by the expectations of themes described in Manufacturing Consent by Chomsky and Herman and Empire of Illusion by Chris Hedges, but also attempting to capture any other recurring themes that became apparent.
Out of the 6500 images, Mitchel grouped a reduced sample into twelve category grids which serve to show exactly which belief systems the mass media support. The results did not surprise me. They matched my impressions of television in recent visits to the States, an idea of a constant state of war. It goes beyond the news, with themes of terrorism working their way into series like Homeland and NCIS, thereby reinforcing the belief of an omnipresent terrorist force that can only be held in check with increased surveillance and security, and ultimately with a curtailment of individual liberties. Witness also TV shows like Castle in which total surveillance is depicted as an effective means to solve any crime.
A five part audio opus complements Mitchel's visual findings, sound collages which are a nightmarish synthesis of Big Brother and Brave New World. Altogether this is a document of modern dystopia, an endless chain of images, soundbites and conditioning to keep the masses in a constant state of stupor. The real problems, approaching climate catastrophe, the absence of political influence of the 99%, the looting of the resources of our and other nations by out of control financial and corporate entities, will never be discovered by watching the major U.S. networks which only continue the stupefying bombardment, and for each real issue, manufacture and present instead a multitude of distractions.
The one aspect of the work that surprised me is its brevity, a reduction of a week's television viewing to twelve images and five audio collages. Was there more that could have been captured? Were there positive grids that might have been compiled? On the other hand, the themes are indisputable and the brevity intensifies the frightening idea that maybe this is all there is, that this is the essence of our media today with TV sets everywhere, in McDonald's, in waiting rooms, often set to FOX news. The accompanying research paper gives an excellent description of the audio and visual components of the project.
To the question of how a manipulation to this extent could be perpetrated, it is seen as the result of the concentration of media into just nine international conglomerates, with a top down consensus of what should be seen. There may not be a literal guideline to show three 9/11 reminders per hour, but the tone is set from above, with hand-picked editors down the line making all the decisions. As such, a study like this cannot prove cause and effect. One might alternatively claim it is a public mood that perpetuates a media giving the public exactly what it wants. Still, the media are in a position to break that cycle but since they do not, it becomes our responsibility to do so ourselves. It would be interesting to do similar studies in countries where the media is more diverse. One thing the study does not address is the question of how effective the control mechanisms are. As protest and dissent do exist, we can thankfully conclude that the mechanisms are not infallible, although they may be effective enough.
Here is the conclusion of the project in its own words:
"The influence of television is massive. Americans, on average, spend 34 hours a week in front of television screens (Nielsen 2013). Through means of cultivation, television is able to literally alter the minds of those who view it. The values, beliefs, and codes of behavior that are presented on television and imprinted on the audience overwhelmingly benefit power structures and hegemonic control over the populace. The propagandist nature of television is quite evident. It is a tool used by the powerful to prevent civil unrest, promote mass distraction, spread lies and misinformation, and diminish and belittle radical thought. Window of Normalization allows the audience to reflect on the current state of the televised mass media system by arming and empowering them with a new perspective and knowledge. With these new realizations, the audience may choose, if they deem necessary, to break free of television's power, refuse to subject themself to it, and demand a more righteous press, source of information, and means of entertainment."
The project is documented at http://mitcheldavidovitz.bandcamp.com/album/window-of-normalization. Please have a look at it to judge the findings for yourself. The key to inoculation is awareness. Turn off your televisions and follow the alternative, independent media wherever you may find it. A good starting point is http://www.truth-out.org/buzzflash/ which presents a comprehensive selection of current headlines that see through all the smoke and mirrors of everyday American media.
About the author:
Fred Roberts is a contributing editor and music editor of Ragazine.CC. You can read more about him in About Us. 
____________________________
June 29, 2014 1 Comment
©2014 Jonathan Alpeyrie

April 22, 2014, Aleksandrovka, Donetsk Oblast, Ukraine: Three men from the small village of Aleksandrovka are being buried after a ceremony at the main church of Slavyansk after they were killed during a gun battle at a checkpoint near their village. Here, family members of Sasha, the youngest man killed in the gun battle, are seeing his dead body for the first time. The circumstances of their deaths are unclear, though Russia and Kiev are trading blame on the incident, hence further escalating tensions in the Donetsk region.
…………………………………………………………………………………….
"Journalism"
&
the Conflict in Ukraine
with Mike Foldes
Born in Paris in 1979, Jonathan Alpeyrie moved to the United States in 1993. He graduated from the French high school of New York City in 1998, before going to the University of Chicago to study medieval history. Jonathan started his career shooting for local Chicago newspapers during his undergraduate years. He did his first photo essay in 2001 while traveling in the South Caucasus. In addition to Ukraine, he has photographed conflicts in South Caucasus, East Africa, Nepal, Mexico, Afghanistan, Libya and Syria. Alpeyrie is a staff photographer for Polaris Images. His work has been published in Paris Match, Aftenposten, Time, Newsweek, Wine Spectator, Boston Globe, Glamour, BBC World, Popular Photography, The New York Times, VSD, American Photo and ELLE. A photography book about WWII veterans with Verve Editions is in the works, and scheduled to come out next year. 
…………………………………………………………………………………….
Q: In a recent statement that appeared in L'Oeil de la Photographie, you wrote, "The Western press does not understand the nature of the conflict: I was more appalled by the lack of understanding by the Western press who was convinced that Russia was the enemy, and furthermore, that the Western powers were right to intervene. As always the reality on the ground is different from what the general public is being fed by the mainstream media."Can you please explain "the reality on the ground"?
A)The reality on the ground is, first and foremost, a historical one. In 988 AD, Rus king Vladimir the Great of Kiev converted, and his people, to Byzantine Orthodoxy in the region, creating a Christian state in what is now Eastern Ukraine. Today, for locals, this historical founding moment is still of great importance as it unifies the Slavic civilization. Therefore, a division within this entity is indeed a very difficult notion to accept for many Eastern Ukrainians and Russians alike, as it would be seen as truly illogical proposition.These historical implications cannot and should not be discarded by Western powers, and the ever powerful mainstream media. It is, in fact, an oddity to think that they both are willing to put aside these considerations, as Western Europe as well as the United States are also Christian nations.This lack, and this unwillingness to understand the past, especially for the US government and most of its media, has lead to much misinterpretation of what Russia is, and what it is trying to become. As it is true for the United States, Mr. Putin defends his country's interest, and its place in the world. What would the United States say and do if Russia would today, directly challenge America's zone of influence in Asia, like Japan or the Philippines, or even challenge its hegemony in Mexico, right on its border? I assure you, the United States would not allow it. Well, the situation in Eastern Ukraine is no different: the Eastern Ukraine was shaped by Russia. Not the West.Though I fully understand that geopolitical logics are in place in this crisis, and the US, aided by its smaller less significant ally, Western Europe (maybe with the exception of Merkel's Germany, who is a close ally to Russia), I am also appalled by the mainstream media's lack of seriousness, let alone its inability to remain neutral. Though it is safe to say that most mainstream media leans on the political left, which by essence proves its illegitimacy as an impartial entity, it also copies from each other most information spread around by social media and incompetent reporters. I will say it again, a journalist with no historical understanding of the region he works in, makes him a bad journalist. And there are many.
…………………………………………………………………………………….
V10N4 Jonathan Alpeyrie
Portfolio of photographs from the conflict in Ukraine, 2014. Copyright Jonathan Alpeyrie. Courtesy of the photographer and Polaris Images.
…………………………………………………………………………………….
I have experienced on many occasions events which have made me doubt the legitimacy of the press world when it comes to world affairs. After covering over a dozen wars, I have never been confronted to such spreading of misinformation directed to the public, who after all, does not need to be influenced in one way or the other when it comes to current affairs: it is for the reader and the viewer to decide for himself. Dictatorships begin in such ways. History has proved many times over. During my four weeks in the Dombass region covering the crisis there, over 90% of foreign journalists were openly against Putin's Russia, and therefore agreed with the Maidan movement. Not only is it not the role of these journalists to put forward their personal preferences, it is their role to let the readers decide. Furthermore, I was also very surprised to see that a lot of information taken by the media came from Twitter, Facebook, and other social media outlets. Because of its nature, and its propaganda use, social media should never constitute a valuable source of information for any major media. Every morning, Tweets and pro-Maidan Facebook posts, as well as pro-Russian hashtags, influenced the way the crisis was being perceived in the Western world, and often mainstream media outlets took this information and published it! For instance, one morning it read from Twitter: 30 dead in clashes between pro-Keiv and pro-Russian troops. It happened that I was there during the gun battle, and only three people died. The pro-Kiev faked the number in order to show that pro-Russians were killing countless innocent civilians, while pro-Russians used the same casualty count to show that Kiev was also killing left and right. In this crisis, it is mostly a war of information in order to influence one side, while demonizing the other. Too many times the media fell into that trap while reporting false information, which can still be read on the web, on their websites. I once called my contacts at the BBC to retrieve information that was false, which had been reported by a BBC journalist who was not even on site when the event happened, but was reporting from Kiev! The press should not be a tool for propaganda, which often favors government foreign policy, but a force meant to debate and engage in conversation. It seems that the main stream media has forgotten its primary purpose, and many journalists should remember that important fact. The Ukraine is a perfect example of that. From the beginning the Maidan movement was pure and fair, while Russia was evil and wrong to even pretend to exercise its power. Not once there was a discussion about Russia's legitimacy and its historical connection to the Ukraine. Russia is not an enemy, and quite easily Mr. Obama and his administration could have come up with a deal that would have made everyone happy. Instead, the US administration has increased its sanctions, further humiliating the Russians. I cannot help to make the comparison between the humiliation suffered by the Germans after the end of WWI with the treaty of Versailles, which is a direct consequence of the looming next world conflict. Russia is a powerful nation, with a deep sense of history and pride. This needs to be respected.
Q) How do you respond to those who say the contemporary historical reference is that Ukraine (and Crimea) were legally established and internationally recognized as independent states upon dissolution of the USSR, and their status should remain as such? And, if Putin's Russia and the EU are co-existing, why would there be such resistance for Ukraine to strengthen economic and political ties with EU?
A) Again, history and demographics are what we should be looking at. Ukraine was reconquered by the Red army from German forces in 1944. Furthermore, an estimated 60% of the 2.7 million inhabitants are Russians, and about 26% are Ukrainians. And finally, Russia has had military bases long before the Ukraine became independent. Therefore it was, de facto Russian land. The international community did not dispute the annexation for all of the reasons stated above. Besides, there was no military contest coming from the Kiev government. It is only the Western part of the Ukraine that wants to join the EU. Historically, Western influence, like Poland, has had a big impact in that part of the Ukraine, formatting a very different mentality in the region. The East has always looked toward Russia, not Europe. One has to remember that the Maidan movement represents a small minority of people, not a majority like the press and some Western government would like us to believe. However, I certainly do not understand why there should be a divide between the West and Russia. We are all Christian nations with a common history and destiny. Mr. Putin wants nothing more than to allow a great Northern alliance to finally take shape. Though it is true that Europe has reached a post-Christian era, for the Russians, however, religion and traditions still matter.
Q) So, you are putting this into the context of a religious conflict, and not the result of economic difficulties, oil interests, or strategic geography?
A) All of the above are true. However, the interesting thing about the religious aspect is the view these Eastern Ukrainians have of us, modern Westerners. For them, it is hard to understand what we have become, both morally and religiously. During my time in the region many pro-Russians perceive the West as a decadent society, a post-Christian society, where old traditions which had once found common ground between Europe and Russia, are quickly disappearing. For locals, these old Christian traditions with the belief of God, and family, are setting apart these two worlds: Religion and all its implications do matter enormously in the region. Religion is one vector which opposes these two worlds, one that has moved away from its Greek/Christian roots, while the other still sees itself has a religious entity defined by the Orthodoxy.
Q) You began by saying that reporters who have no historical knowledge or perspective should not be allowed to report on important issues as these. What can networks and news agencies do to make sure their people on the ground — and their editors back in the office — get things objectively correct?A) I do believe that it is crucial that reporters on the ground have a strong sense of history, not only in the region where they work, but also in general. Historical knowledge brings sensitivity to the journalist and a sense of neutrality needed to remain objective: Bashing the Russians and Putin constantly will not help in that regard. One has to remember the trauma lived by Russians and their neighbors during WWII: An estimated 25 million dead were suffered during the great patriotic war of 1941/45. We cannot blame the Russians for their mistrust towards the West, though it was more then 70 years ago, these events are still very present in people's minds.
Jonathan, thank you very much!
…………………………………………………………………………………….
All photographs courtesy of Jonathan Alpeyrie.
Find out more: http://www.jonathanalpeyrie.net/
About the Interviewer:  Michael Foldes is founder and managing editor of Ragazine.CC. You can read more about him in "About Us." The foregoing interview was conducted via e-mail in June 2014. 
June 26, 2014 Comments Off on Jonathan Alpeyrie/Photographer Interview
Participants in the Ninth International Festival at Val-David gather for a group photograph at the end of the conference. Conferences take place twice a year.
Palabra en el Mundo/
Words in the World
 by Eva Halus
International residency for writers and artists of Val David
The International Festival of Writers and Artists held for the ninth time at Val David at the International residency for the lovers of poetry and art was certainly under the influence of the nine Muses, number that celebrates both the birthday of this Festival and Poetry and Art in general. The festival was directed by Flavia Cosma, a well-known writer whose poetry, prose and children literature is published in English, French and Spanish, as well as her native Romanian. She welcomes at her residency, year after year, new talents from all corners of the world. With more than 30 books published, Cosma shows not just a tremendous creativity, but also the big gift of sharing the poetical-artistic experience with other fellows through festivals where poetry and prose readings, book launches, conferences, round tables, improvisations, music and exhibitions are giving poets and artists of all ages and styles an opportunity to perform and share their work in the languages of participants, most frequently English, French, Spanish, Romanian and Ancient Greek.
The festival takes place in a beautiful ambiance set by virgin forests that spread right from the backyard to the horizon, punctuated by the so called Agapes fraternelles, gatherings on the terrace of the residency with plenty of food and wine and high-spirited conversations.
This year, for the ninth edition of the Festival, the Residency welcomed more than 30 poets and artists from Argentina, France, Romania, U.S.A., Tasmania, Peru, Armenia, Serbia and Canada (Ottawa, Toronto, Montreal and the Laurentian region).
The stage is set on the upper part of a double living-room, lighted by two big chandeliers and flanked by an old style fireplace, and one by one the participants are taking turns in reading, declaiming or singing, by the side of a small table, looking at the audience over a huge bouquet of Italian roses, freshly cut from the rich soil of Val David.
Although it is almost a pity to describe the work of these poets and writers just in a few words, for the lack of space, a complete list of the festival`s program, more details about them and about the festival and residency are available on the website of the International Residency of Writers and Artists, Val David.
Saturday, the 31st of May welcomed writers and poets including Felicia Mihali (Romania-Montreal), Claudia Caceres (Peru-Montreal), David Brême (France), Nicole Davidson (also the mayor of Val David, Qc) and Luminita Suse (Romania-Ottawa, ON).
VAL DAVID IX
Participants and events at Val David.
Felicia Mihali, Romanian-born writer, presented her new book, The Second Chance, a novel that appeared this year after the big success for publishing The Darling of Kandahar, (her first novel written in English that was selected among the top 10 best novels of Québec writers in Canada). Her new book tells the story of a married man that can`t recover his memory after an accident.
Claudia Caceres, a literature scholar from the Catholique University in Peru, with a diploma in Audio-visual communications (2001) and Quebec University in Montreal, read from her latest book Retorno hacia el Antiguo Sur, published in 2014.
David Brême, from France, read recent poetry. He defines himself as a self-taught philosopher, with love for gardening, agriculture and apiculture. His proverbial words are: I am a flame that burns, wishing to become a beacon.
Nicole Davidson, the mayor of Val David and an always present figure at the festival due to her love for poetry and art, read from her latest poetry creations. President of the "Cities and villages of art and heritage," she`s a big friend of the festival..
Luminita Suse is the author of two tanka poetry books, A Thousand Fireflies (Petites nuages Editing House, 2011) and A hint of Light (together with Mike Montreuil, same editing house, 2013). She read from the above-mentioned books.
The program continued after a well-attended pause where delicious food, beer and wine sparked interesting discussions and expressions of different points of view.
After the break, Hugh Hazelton, poet and translator, presently the co-director of the International Center of Literature Translation in Banff and an honorary teacher of Spanish at Concordia University, read from his poetry book Antimatter, which is also available in Spanish.
Among many brilliant poets and authors who contributed to the success of this Festival, we should mention Flavia Cosma, whose poetry book Leaves of a Diary was accepted at the literature program of the Toronto University as a study material in 2007-2008. She received many prizes, including the Golden Medal of the House of the Peruvian Poets, becoming a honorific member since 2010. Also she received the Title of Excellency for the exceptional contribution for promoting and enriching the Romanian culture in Europe and in the Entire World (www.flaviacosma/Val David.html).
Others include: Carmen Doreal, a flamboyant poet and painter, of Romanian origins as well, is a member of the International Academy of Fine Arts, Quebec and the Circle of Artists and Sculptors of Quebec, Anna Louise E. Fontaine, poetess and artist from Montreal who enjoys summers in the Laurentian region,  Antoine Gravel-Bilodeau, the youngest poet at the festival, certified in literature from UQAM, who read from his ongoing project-a novel where themes like love and nature are explored, Traian Gardus, well-known poet, epigrams-maker and translator, who cheered the public with tonic epigrams. He read also from his latest published book, Sonnets, that saw the light in 2012.
A series of conferences on Sunday, included a discussion about the magazine Francopolis, a link in the francophone and Francophile poetry world from Quebec to France. Geturde Millaire spoke about  the magazine, the team behind it, the published authors and the echoes of their literary creations.
Luminita Suse presented the creation of two other fellow poets: Nicole Pottier (France) and Clelia Ifrim, accompanied by Zen images that came along with the Yohaku, a precise form of Haiku, followed by an open discussion: The Young poetry from here and everywhere, in English and French, with guest speakers: Claudia Caceres (Peru), Eva Halus (Romania-Montreal) and Nicola Smith (Tasmania), moderated by Flavia Cosma.
The afternoon started with a new series about great poets ignored during their life-time, mistreated and forgotten,  featuring Jacobo Fijman (Argentina) with readings from his poetry and a song about Jacobo Fijman, composed and interpreted by Luis Raul Calvo. An important poet from Argentina, Luis Raul Calvo was present virtually with poems from his latest bilingual book Breve Anthologie (French/Spanish).
Luise Dupré, well-known poetess who received The Grand Prize Quebecor of the International Poetry Festival in Trois-Rivières and the General Governor Prize of Canada for her acclaimed book Plus haute que les flames/Higher than the flames, published in 2010, launched her new book L`Album multicolore/The multi-colored album, followed by Ljubica Milicevic, a poet and artist from Serbia living in Montreal, and Louise Carson reading Jeremiah Wall, Quebec-based singer/songwriter and stalwart in spoken word production and performance, sang accompanied by Neil O`Connor, veteran of the British Punk scene from the late seventies.
Eva Halus, Montreal-based artist (poet, painter, photographer and journalist), born in Romania, read poetry from her newly published book Of me and you. It is her second book, following Fragments, published in both Romanian and French. She announced the third book, The well-composed Muse, that will see the light at the same editing house, Reflection Publishing in California. 
Frédérique Marleau, a slam artist from Montreal and organizer of  Fétichic! and other events, presented her co-production of la femme Phalique/The Phallic Woman,  a visual carnal poem that premiered in 2007. Her first poetry book Feu de l`Être/The fire of Being, was published by Guérin, in the collection Poésie d`Ici/Poetry.
Kate Kretler, a true Homeric scholar with an interest in performance and ancient philosophers' interpretation of Homer, interpreted a passage from Homer, seconded by the English and French translations. Gordon Bradley, poet from Saint Adolphe de Howard, Qc., full of humour and ready to spread it, read some of his never-published creations and some haiku. He explained that the most important day in his life is almost tomorrow, explaining his altruistic visi scholaron.
The Festival ended on a high note with Sharl Dubé, author-composer from Québec, whose performances of the spoken word often include music, imagery, staging, more ideas and dreams, sensations and visions. among the artists present at the festival were Nicola Smith, artist in-residence from Tasmania who has a bachelor degree in Fine Arts from the National Art School in Sydney, Australia. She completed her Honors year at the University of Tasmania, Hobart. In the last five years her painting was inspired by the cinema, most recently by Quebec director Benoit Pilon`s film Ce u`il faut pour vivre/ What you have to do for living (2008).
Carmen Doreal, Elisabeth Whalley, Ljubica Milicevic, Eva Halus, Anna Louise E. Lafontaine  and a special guest from Holguin, Cuba, José Ramiro Ricardo Feria added a touch of color to the festival with their artwork . Feria is an Arts teacher, retired from the University of Holguin and is the president of the Artists` Union of Holguin. Since 2002 he exhibits also in Canada (Ottawa, Toronto and Montreal). He displayed several big half-tone engravings in sepia, green and other earth colors, homage to his native land Cuba and a neighbouring poet.
Paul Ballard, a painter, printmaker and papermaker, exhibited some of his works. Ballard lives in Ste Adéle and the Atelier de l`Ile, Val David, Quebec.
The International Residency for Writers and Artists will open its doors for the 10th Edition of the International Festival of Writers and Artists, next October 4 and 5.
— Eva Halus – 3rd June 2014, Montreal
June 8, 2014 Comments Off on Writers & Artists of Val David IX
THE KUMAON IS DEAD;
LONG LIVE THE KUMAON
 by Jonathan Evans
From the very start, the trip is tinged with death. I am in India with my wife Beth and my oldest friend Charles to tie up all the loose ends of my twenty-year life in the Himalayan foothills of the Kumaon. The Kumaon is one of the two regions of Uttarakhand, a mountainous state in Northern India.  It is bordered on the north by Tibet, on the east by Nepal, on the south by the state of Uttar Pradesh and on the west by the Garhwal region. This state includes the highest mountains in India and the local language is Kumaoni. The local people are famed for their strong independence and bravery.
On the day that we all arrive in Delhi, I receive an email from my sister Kate in England that my younger brother Philip has been found dead at his flat in Hastings. I have been expecting such a call for years; he is an alcoholic and
has abused his body terribly for years. We have had very little contact lately but a brother is always a brother and it is nevertheless a shock. Far from the UK or from my home in America, it is news that is hard to really understand or process.
Furthermore, when we arrive two days later at Tara's Guesthouse above Almora, the Kumaoni hill station, we find the whole family in heavy mourning as Tara's aunt has just died.  The three Tewari brothers have shaved their heads; Tara, the eldest son, is dressed in white dhotis, the whole family is fasting and going to the temple every day for mourning poojas.  Death involves an elaborate ritual in these parts and inevitably causes me to dwell on my own loss which I still have not got my head around.
I first came to India in the mid-'80s and twenty years ago paid for a seventy-year lease on a traditional Kumaoni stone house in a tiny rural village called Ayarpani on the side of Binsar Mountain. For the most part, it has been a happy and magical experience but after meeting Beth and then rediscovering America and relocating to Colorado, I have spent less and less time at the house, our last visit being five years ago. I have had continual troubles with my landlord Than Singh, an old soldier with a great love of rum, and to cap it all, there was a particularly heavy monsoon three years ago when the land above the village, long deforested by the locals in search of firewood, was washed away and much of the village was engulfed in mud slides. My house was damaged and as a precaution, I arranged for my friend Tara to move everything out of the house and into storage at his guesthouse. All my possessions have sat there ever since and the main task of this visit is to sort through them all and to save and ship back anything irreplaceable.  It is a sad and rather daunting task and feels like the end of an important chapter in my life. But I have moved on and, in any case, rarely look backwards and have been through this process many times before in a life of constant travel.  It is a job that has to be done and I shall feel freer and more complete when it is finished.
So we are staying at Tara's Guesthouse on Crank's Ridge, a hill just above Almora. There is a temple at the top and the place got its name in the Sixties when the area became a stop-off point on the Hippie Trail. From Kasar Devi, there is an astounding view of Trishul, Nanda Devi and NandaKotMountains delineating the Tibetan border, some fifty miles up the road and there is a story that there is a hole in the Van Allen Belt above the ridge so that cosmic rays bombard the area. I don't know about that but Kasar Devi has long been a drug culture destination due to the large amounts of ganja that are cultivated up there. The ridge was a regular haunt for artists, writers and spiritual seekers in the Twenties and Thirties when Tibetan Buddhists like Evans-Wentz (who translated the Tibetan Book of the Dead up there) and Lama Govinda lived on the ridge. Later, the Danish mystic Alfred Sorenson came up to visit the Nehru estate, Kali, on BinsarMountain and then settled on Kasar Devi. Other famous visitors were Bob Dylan and Cat Stephens as well as Allen Ginsberg and his entourage in search of spiritual enlightenment, followed by luminaries like Timothy Leary, Richard Alpert and the psychiatrist RD Laing, whose daughter Natascha I have known for years and who came with her father as a child.  Backpackers followed and in the past twenty or thirty years, hordes of travelers of all kinds came to visit or live up here as well as party-loving Israelis eager to let off steam after their military service. Water is an acute problem and the community there has long threatened to outgrow the resources of the area so that the area probably could never rival Manali in its popularity. Nevertheless, there has been a string of chai shops and small guesthouses catering to these visitors for decades. This was the first place I ever came to in India and a place that I kept coming back to over the years. The view of the Tibetan snow peaks has always exerted some strange power over me; they float like immense icy white sailing boats in an unearthly sky-blue void. Once seen, the mountains are never forgotten.
KUMAON
Jonathan & Beth Evans revisit their former home in the Himalayas
It is spring in the Kumaon and the weather is still unsettled. It rains for two days and we are stuck in our rooms, waiting for it to stop. We are happy to rest up a little after our long trip from Colorado and an uncomfortable car ride up from Delhi. Charles has a bad back and it is good for him to lie around and read. Each night we play Scrabble and each night he loses but, I have to say, takes it with very good grace.  But then the rain stops and the sun comes out and it becomes a beautiful hot day.  We decide to go out and visit our old friend, Alan.  He lives well off the road in a house that he has spent the last twenty years building. We walk up the hill towards the Ridge and then take the short and sharp scramble down to his house. And we are surprised to see that there is a brand new road all the way down to his house now.  We find Alan at his house; he is older, thinner and a little frail these days. A Brit who first came here in 1978, he is my age but looks older. We admire his fantastic, still unfinished, house, the great aesthetics of every single detail and its lush surroundings and garden.  We sit outside on a rug and look at the mountains, drink chai and, as old friends do, talk of the old times, of people who are still around or dead or gone, of the changing face of the Kumaon that we have known so long.  The times have changed, the economy has changed and we have changed.  Alan, who is married to an Indian, has a long term resident PIO visa but struggles to get a new British passport.  He brings the conversation around to health and aging often and seems lonely and perhaps more morose than he used to be.  He lives in Paradise but I feel sorry for him in some ways. The world is moving on around him and it is driving him into isolation.  He complains, as he has complained for years, about the standard of work from the Indians and the lack of love and care they put into the details of his house construction.  It has been a long uphill struggle to build his house just as he wants it.       Perhaps the experience has made him an embittered man.
We decide to take him for lunch and walk up the new road slowly to the main road and then jump on a passing bus to Mohan's café, now "Mohan's Binsar Retreat, an off-beat Himalayan Destination", the sign reads. Mohan is there, welcoming, positive and a lot heavier than the last time that I saw him. The last time I was here, his café was full of dreadlocked Israelis smoking big joints and chillums and although he had built a fine new spotless kitchen, his vision for the future was still a tiny gleam in his eye. The infamous and ubiquitous banana pancakes were still on the menu although his cook had already started to bake chocolate cakes, as if anticipating the next trend. Today, his menu is enormous, we are the only customers and his new veranda is beautifully laid out with exotic plants of all kinds and there is even a small pool. Below are two new houses, solar-powered and with luxury rooms to rent. They cost around 5000 rupees a night while we are used to paying less than a tenth of that price.  It is peaceful here with nobody around and we eat good food and drink excellent coffee and look at the endless view.  I comment on the hypnotic Tibetan music that he is playing and he burns me a copy of it.  The bill is high but well worth it.  Alan has trouble walking very far or fast and we take a taxi back down to Tara's. I feel that Alan, with his old style values, is being left behind but also realize that this is what he has chosen. The times they are a'changin' on Cranks Ridge and Alan has become an anomaly, a dying breed.  In another ten years, there will probably be no one like him — or indeed like me — left. It is the way of the world, a constant cycle of change; one generation is passing on and another starting to make waves.
In stark contrast, Amrita, another old friend, arrives when we are back at Tara's, sitting out on the balcony and looking at the view.  She doesn't stay long but is wildly enthusiastic about her factory where she grows, processes and sells tulsi tea and various creams and soaps.  A rich, high echelon soldier's daughter, she has never worked in her life until four years ago.  I fondly remember her telling me years ago that she wanted to write a book about the area's natural beauty. I would take photos of views and things that she would point out and dictate to me the text that I would write down.  This was a book that obviously never got written!  But Amrita is glowing as she talks about the tulsi tea business and how much her sense of self-worth and happiness has grown since she has actually started to work. Of course the Kumaon is changing but that is the nature of life, isn't it, she says and that is so wonderful.  We both agree that the endless crazy traffic is ruining life on the ridge and that the only place to live is well off the main road these days.  Amrita laughs and smiles continuously and is happier than I have ever seen her. She invites us to see the factory and to eat with her next week. We walk over Simtola to Chittai one day the following week and see her factory and have a great lunch with her.
Above our room at Tara's, Binks and Cathy are staying.  They are an old English couple who have visited the area for years and are constantly complaining about the changes. The good people are gone, the prices are becoming exorbitant and worst of all, the BBC World Service has stopped its broadcasts and they cannot use their shortwave radio. I agree that it is sad but that the Internet can always provide good impartial world news coverage.  But they are luddites and proud of it and refuse to touch any computer. I feel that they are strongly limiting themselves and must feel very isolated from the rest of the human race.  They are currently unable to renew their passports in person at any British embassy and are only able to renew on-line. Unwilling or unable to do this, they are forced to go back to the UK to do the renewal. I see that they are losing out at all ends.  The Kumaon is changing rapidly and leaving them excluded, whether they like it or not. And outside in the real world, they are always going to feel a sense of disconnection as technology plays a bigger and bigger part in our lives.  They are like someone who refuses to put a letter into a letterbox, afraid that it will be swallowed or lost and stand there, letter in hand, waiting for a carrier pigeon or a Pony Express rider or even a native runner with a forked stick to come along and deliver the letter for them. It may be a long wait.
I get news too of our old friends, Don and Helena, a Canadian and an Australian respectively, who have been coming to the Ridge for years. Their world has changed far less than for some of us. They bounce between their two native countries but spend as much time as possible up high  in the mountains, in a tiny village called Kati where they live part of every year quietly, going out for treks and keeping themselves to themselves. They are a tough pair, live a very simple lifestyle and will stay up in the mountains until Monsoon. I envy their unwavering faith in nature and their uncompromising attitude towards the world.
All you can carry
Finally, we spend a day dealing with a room stacked high with metal trunks filled with our possessions.  It is less traumatic than I expected but still leaves me physically drained and exhausted.  We are obviously limited in what we can take and so the house's three wood stoves are to be abandoned and will no doubt be put to good use by Tara and his family. No problems there. All the kitchen stuff — we had had a well-appointed kitchen — likewise is donated to Tara with the request that he spread around what he couldn't use.   Beth and I go through several boxes of clothes and take anything that we were especially fond of, an old beloved leather jacket, some shoes and boots and our backpacks. I choose ten irreplaceable CDs from a huge collection of music and a few books that I am attached to. We take a round Indian brass table top, an antique kerosene lamp, a few small rugs, some paintings and papers — and that is it. Soon, the few salvageable contents of a large house are piled up against the wall of our hotel room and will be packed up to go down to Delhi with us and shipped to Colorado at the end of the trip. It really feels like a chapter in my life is ended but I am happy that it is done. I have a sense of final closure with my Indian past and it is time to really move on. Things change and that is about the only thing you can count on.  And anyway I tell myself, as soon as you let go of stuff, it all comes back to you in some mysterious way.
Holi, the Hindu spring festival, also known as the festival of colours and love, comes and goes. On the final day, when people dress up in white and throw dyes and water at each other, we sit safely up on the roof terrace at Tara's and watch a crowd of drunken men play like children together in the road below.  It is a time for conformism to be put aside and for Indians to dance, drink and let off steam.  In India, some things never change.
One morning, down in Tara's internet room, sitting in near darkness, I read my dead brother Philip's obituary on Facebook.  An old journalist friend and ex-colleague is posting announcements about Philip on his page and is getting a good response from friends who knew him from the old days when he still lived and worked in London. 
For many years, he was at the centre of the working class struggle in Britain and it was only in the last twenty years when he moved down to Hastings and lost the plot that he stopped being an effective journalist and cartoonist.  I add my two cents worth and say that Phil had continued to fight the good fight in the cause of the Socialist Left when the battle was lost and everyone else had given up. His cause was magnificently suicidal, terribly inflexible and probably doomed from the start.  My brother was fabulously old school with an enormous sense of humour.  When he was young, I remember him laughing all the time.  He drew for or wrote sixteen books, he once told me, and his Seventies' comic strip "Our Norman" in the Socialist Worker newspaper was much loved.  But now he is gone and his ilk is dying out.  His generation of activists, one of the best, has moved on, compromised or sold out; those that did not were mostly left stranded on the beach of the times after the advent of Thatcherism.  A few adapted and are still out there running, knowing what they are running from but perhaps not where they are going.  I don't believe that the current youth has as much integrity, energy or vision as young Phillip always had.  RIP Philip, brother of mine.
One morning, we climb up Simtola Hill in front of Tara's Guesthouse. Simtola used to be a leisurely steep climb with, at the top, an unfinished temple and the remains of what must have been once a splendid bungalow and spectacular gardens, long abandoned and left to almost disappear into the pine tree forest.  It was always a slightly nostalgic walk for me and a reminder that all things must pass in the end.  But today, walking up the hill with Tara, we see that the whole hill has been closed off with barbed wire and round a corner to be confronted by a high gate and signs that we are entering Simtola Eco-Park and must pay ten rupees to enter.  We do so and follow a path further up the hill, pass a small concession booth and chai shop and benches. There are cute signs everywhere like "Hug a Tree" and "Love is the Answer" and the park does not escape a slightly institutionalized air.  At the top, the old football field has been turned into a kids' playground with swings and beyond that, the Shiva temple has been finished finally. It is a sparsely furbished eight-sided building with a couple of small Shiva sculptures and a rather more impressive walkway in.
There are more pleasantly wooded paths to follow and we walk around for an hour before going back down.  I cannot escape the feeling that a bit more of the Kumaon has gone — or rather changed forever.  And there is no doubt now that this is the way forward for the Kumaon of the future. The old days of the budget backpackers are gone and they will move onto new scenes. Soon they will find the Ridge too expensive for a long stay and the walks and treks too organized for them. As the Indian middle class grows, more and more city dwellers will escape to the mountains and they are not generally looking for a real adventure or primitive conditions at their guesthouses.  They are going to come up to look at the incredible views and to take car rides to look at the ancient temples of Jageshwar or the honeymoon lake at Nainital.  Almora will soon lose its spiritual connotations and its permanently stoned inhabitants.  Services will become more institutionalized and expensive — and with a sense of regret, I have to say "Good luck to the Kumaonis".  Some of the increased middle class wealth will start to trickle down to the very poor locals.  And in the end, it will destroy their ancient lifestyles and they will be faced with the 21st century issues and problems like pollution and poor lifestyle that we are facing and dealing with so badly in the west.  By that time, I shall be dead and gone so that I shall not care. But for now, there is a certain poignancy about the changes taking place.  In the end, all that will be left of this magical corner of the world will be memories and when we all pass on, even they will die.
Visit to the Old House
We save our last day in the Kumaon, before we head back down to Delhi, for a trip out to Ayarpani to see the old house and our friends and neighbours in the little village.  Arriving there and getting out of our taxi, I find it all terribly familiar and also strange. My house is taken over by Virinder, Than Singh's wastrel son, and his family. It looks run down already and has a blotchy paint job.  Than Singh is off in Almora for the day, picking up his monthly old soldier's rum ration and Virinder, who had broken into the house and stolen anything that he could lay his hands on years before, stays out of sight which I am happy about. I am too tired and old for confrontation of any sort.  Memsahib Than Singh, our great ally in the household, has died the year before, we are told.
We follow the ancient stone path that runs down to the village from the main road and are soon at our old friend Danu's tiny house.  He is startled to see us but incredibly welcoming and happy to see us and we are soon drinking chais and smoking his awful bidhi cigarettes.  Charles gives him a real cigar which he loves. He and his family are the poorest of the poor around here; his house still has no electricity, the rest of the village having recently been connected to the grid, and his wife and he have nothing. They sleep on a bare mud floor and there is no furniture at all in the house.  Danu worked for me for years and is the sweetest of human beings with not a bad bone in his body.  I slip him some money and make arrangements for him to come down to Tara's the next day and get bedding, carpets and anything else that he can use in his house.  It is not much to offer but the best I can do.
We have collected a gang of children at this point and we all wind our way back up the path to the road.  There we run into Rani, Virinder's lovely wife, and her children, now all grown up. A dog starts to bark and for me, the most magical moment of the whole trip happens.  It is Pintoo, Than Singh's black dog.  Seven years before, when Beth and I spent a whole year at the house, Pintoo had been a neglected, wretched, starving puppy, somehow existing on the occasional chapatti thrown his way and we had taken him in, fed him properly and given him love and attention.  By the time that we had left, Pintoo was in great shape, strong, gleaming and happy. Beth had lectured the family on dog care and had begged them to treat him well and when we had passed through two years after, he was still doing well. And there he is again, five years later, still alive although a weathered old dog now.  He stops barking, curls his mouth back and grins at us! He throws himself on us, absolutely thrilled to see us again after so long.  It is a wonderful moment that I will never forget and will always carry with me. He has never forgotten us and will not leave us alone. I am so moved that I choke up and just hold him in my arms.  Life doesn't get any more poignant than this.
We drink more chai with Rani and say fond goodbyes, promising to come back before too long.  My last image is of Danu and his wife, standing side by side but faced away from each other, looking at their cell phones.  We take the winding path across the road up BinsarMountain and get a good walk in before we go back down and catch a taxi to Tara's. The experience leaves me sad and emotional and perhaps I am finally realizing that my old life here is forever over. And at the same time, I feel that I am as well known and well loved here as I am anywhere else in the world. I have had an experience that few others from the West will ever have. I have spent almost a third of my life up here in the Kumaon which is quite extraordinary when I think about it and a part of me will always be there whether we return or not.
The following morning, we are up at five am to drive down the long mountain road to Delhi, the Kumaoni part of our trip over.  I am too tired and emotionally drained to look back.  Beth takes my hand in the back of the car and we get ready for the next part of our Indian trip.  Whatever it is to be — and the future is unknowable — it will not be as sweet as the days we have spent in the mountains. But I know that you can never go home again.
About the author:
Jonathan Evans is a batik artist and writer. He and his wife Beth Evans live in Colorado. Previous contributions to Ragazine.CC include:
http://old.ragazine.cc/2012/06/jonathan-evansbatik-in-haiti/

http://old.ragazine.cc/archives/fic_09-1009.htm
http://old.ragazine.cc/2012/12/peter-one/
April 28, 2014 Comments Off on From Kumaon, With Love
The Final Session
of the European Parliament
Before Elections
News & Photos from the Chamber
by Miklós Horváth
Between 14 and 17 April 2014 the European Parliament (EP) held its last plenary session before May's European elections. The final parliamentary session of the 7th legislature opened with a minute's silence marking the 20th anniversary of Rwanda's genocide and remembering the victims who were murdered in the African country. At the very beginning of the session Members of the European Parliament (MEPs) stressed their dissatisfaction with Russia's occupation of the Crimea. They restated that Russia's recent annexation of the territory was against its international commitments as well as international law.
In their arguments, politicians referred to the possible breach of the 1994 Budapest Memorandum on Security Assurances by the Russian Federation as the document had been created to preserve the territorial integrity and political independence of certain countries of the Balkans, including Ukraine, against threats, and was originally signed by the USA, the UK, as well as Russia. Concerning Crimea, EP President Martin Schulz urged Russia to withdraw its troops from Ukraine and make efforts to safeguard peace in the region. Schulz evoked many resolutions which were voted by the EP in the last few months to support Ukraine in preserving its sovereignty and territorial integrity. He mentioned an EU trade agreement aiming to boost Ukraine's economic prosperity as well as several financial aid programs. He also voiced his satisfaction with the Ukraine government's efforts to restore stability and expressed his hope that Ukraine's upcoming national elections would be free and fair.
On the third day of the plenary session MEPs from different political groups held a debate on Russia's pressure on the EU's Eastern Partnership countries and in particular the destabilization of Eastern Ukraine following the Crimean crisis. They discussed their opinions on the situation at hand and those economic sanctions they believed should be taken against Russia to slow down its endeavors to grab territories in Ukraine – the endeavor that might stem from Russia's great power identity/hegemony and its national interests, which are all applied in conducting its foreign policy objectives in this particular geopolitical space, the so-called "near abroad". Understanding the situation from the Russian perspective, what Russia does today is sending out a message to the West with regard to what it considers its own sphere of influence as a great power (see: Ria Laenen's "Russia's Vital and Exclusive National Interests in the Near Abroad"). While, on the other hand, European leaders continuously express their dissatisfaction, as they would be rather pleased to see Ukraine closer to the EU than to the Russian Federation, being convinced that European values should spread and prevail in the Eastern part of Europe, as well.
Rights & Values
After Stefan Füle's, Commissioner for Enlargement and European Neighbourhood Policy, opening speech MEPs had one to two minutes to share their opinions on the crisis in the chamber. Some paid particular attention to European values and minority rights in Ukraine while others were discussing Russia's escalations to use of force in the past recalling the Georgian-Russian conflict in South Ossetia and Abkhazia among many other incidents. As the most proper solution to the Ukraine crisis was not found during the debate, many MEPs expressed their hope that the Geneva meeting of top diplomats on Ukraine, organized in Switzerland right after the Strasbourg plenary sitting, was able to provide better guidelines for an agreement to ease the tensions between the West and Russia.
In the EP chamber, politicians clearly demonstrated their commitments to assist Ukraine with peaceful conflict resolution and to defend human rights, the rule of law and democratic values within its territory. By doing this they undoubtedly reaffirmed the EU's role as a normative power and a mediator in world politics. This is, of course, very necessary in a time when Europe's legitimacy of setting regulatory standards as well as the notion of the EU as a value-based community are questioned by the resurgence of manifestations of anti-semitism, xenophobia, discrimination, racism or Euroscepticism as consequences of the economic crisis (and as recently discussed by the Secretary General of the Council of Europe in a detailed report).
Euro Par V10N3
Miklos Horvath reports on the European Parliament's 2014 session as a representative from Ragazine.CC.
Banking & Finance
The second major topic for discussion at the EP was the setting up of new regulations in the banking sector as well as the enhancement of a banking union. The parliament adopted three measures. Two were dealing with the restructuring of troubled banks requiring financial institutions to have special plans for the worst and unexpected scenarios, while the third was implemented to ensure that banks, not the taxpayers, guaranteed deposits under €100,000 in an event of the risk of failure. The third regulation, namely the deposit guarantee scheme was already in place in some way but was updated to further protect depositors and taxpayers. These measures along with other full-fledged regulations might prepare the EU to strengthen and complement the existing pillars (i.e. the single bank supervision system) of a genuine banking union in the near future.
Lessons of War
The third major issue for debate was the First World War, the lessons to be learned from the devastation and the future of Europe. The debate was opened by EP President Martin Schulz, Evangelos Venizelos, Minister of Foreign Affairs of Greece speaking on behalf of the Council of the European Union (as Greece is currently holding the Presidency of the Council of the European Union up until July 2014) and the President of the European Commission, José Manuel Barroso. After their speeches, the chairs of the major political groups in the European Parliament discussed what Europe learned or should have learned from WWI.
Many of them expressed that the member states of the EU should continue their co-operation in the future to maintain peace and competitiveness, and to proceed towards a higher level of integration. They called for the curbing of nationalism, creating stronger integration, more common policies and support for the community-based interest – as only a closely integrated community could assume and exercise serious power on the international stage in the 21st century. Contrary to these aspirations, MEPs like Nigel Farage (co-chair of EFD) and Daniël van der Stoep (NI) stressed their convictions that citizens would need stronger nation states rather than a powerful European Union.
Human Rights, Environment
During the plenary, the EP passed three resolutions concerning human rights violations in North Korea, Pakistan and Syria to support the UN to set up special structures for investigation. It decided that certain harmful psychoactive substances should be withdrawn from the EU market to protect the safety of citizens, particularly young people. MEPs also concluded a reform to the fisheries policy, introduced a structural change to the EU aid system to be delivered faster and effectively to disaster-stricken EU or EU candidate countries, adopted measures to stop the spread of invasive alien species and draft rules to reduce the use of the most polluting plastic bags in the community. Other regulations and draft laws concerning food and product safety, investment, environment protection, EU budget, economic development and the freedom of movement were also adopted.
The final parliamentary session was running with a packed agenda as MEPs decided on a considerably large amount of issues directly influencing the everyday life of EU citizens. Even though the EP was very active in adopting regulations in the last 5 years, this EU institution still suffers from a serious democratic deficit due to the fact that citizens are not well-informed about the content of the measures passed in the chamber on a monthly basis. The small amount of information and education provided to citizens leads to the declining of their interest in EU affairs and a low-turnout for EP elections. We might experience this again in May when European elections will take place. The next plenary sitting will be held in July in Strasbourg soon after the members of the new European Parliament have been directly elected by the citizens of the 28 member states of the EU.
From now on, the new parliament will have less MEPs in accordance with the Treaty of Lisbon than it had in the previous years. Considering the power of the EP as one of the EU's main law-making institutions, along with the Council of the European Union, deciding over the very future of European integration; and the fact that after the 2014 EP elections the President of the European Commission will most probably be coming from the largest European political group enjoying the strongest support of citizens, two things are quite disappointing: one is the decline in participation of EU citizens in European elections [voter turnout decreased from 62% in 1979 (EU9) during the first direct elections to the EP to a record-low of 43% in 2009 (EU27) in the most recent European elections] explaining why EP elections are often characterized as second-order elections subordinate to national elections (the so-called first-order elections). The other alarming trend is the growing support of citizens for Eurosceptic parties.
About the author:
Miklós Horváth is a Master's student at the University of Leuven (KU Leuven). He was also educated at ELTE Budapest, Tartu, Maastricht and Leiden University. He completed internships at the Ministry of Foreign Affairs of Hungary, Portage Rehabilitation Centre in Canada and at the European Parliament's Directorate General for Communication. He published articles in more than six print journals ranging from literature to politics. His previous contributions to Ragazine.CC include:
http://old.ragazine.cc/2011/06/horvathart-july-2011/
http://old.ragazine.cc/2011/07/elmgreen-dragset-july-2011/
http://old.ragazine.cc/2012/02/murray-gaylard/

Recommended Sources
Newsletter – 14-17 April 2014 – Strasbourg plenary session
http://bit.ly/1rkQ4vY
Joint statement, Geneva meeting on the situation in Ukraine:
http://eeas.europa.eu/statements/docs/2014/140417_01_en.pdf
Report by the Secretary General of the Council of Europe (CoE) Thorbjørn Jagland: "Europe in biggest human rights crisis since Cold War"
http://bit.ly/1eD6XRX
Russian pressure on Eastern Partnership countries and in particular the destabilization of Eastern Ukraine, EPTV in full with English translation
http://bit.ly/1lCctTQ
100 years on from the First World War: lessons to learn and future of Europe (debate), EPTV in full with English translation
http://bit.ly/QDxnIr
Never again? Debate to mark WW1 centenary
http://bit.ly/1lgddxN
European Parliament elections May 2014
http://www.elections2014.eu/en
Insecurity, austerity and growing extremism in the EU
http://bit.ly/QwjU5g
The 2009 Elections to the European Parliament Country Reports
http://bit.ly/1idrGg6
Eurobarometer Report: Post-electoral survey 2009
http://bit.ly/QwjYCc
Ria, Laenen (2012). Russia's Vital and Exclusive National Interests in the Near Abroad, In. Maria Raquel, Freire and Roger E, Kanet (2012). Russia and its Near Neighbors. Palgrave.
http://www.palgrave.com/PDFs/9780230390171.pdf
Eurobarometer 76: 2011: Level of Information on European Matters: A clear Majority of Respondents still believe that they are ill-informed about European matters
http://bit.ly/1iIjvXJ
Information about the European Parliament headquarters building in Strasbourg:
http://bit.ly/1lDhJLc
Wikipedia diagram, click to enlarge.
April 28, 2014 Comments Off on REPORT: European Parliament 2014
Local Heroes:
Germany's Battle of the Bands
by Fred Roberts
Contributing Editor, Music
Prologue
In January we saw Saskia Maas playing a "fireside concert" at the literary cafe Mathilde in Hamburg: 20-30 people in a cozy room, with a wood furnace emanating its warmth, and Saskia before us, sharing her songs. It was just Saskia, her voice, her guitar and some kind of magic. The encores lasted nearly as long as the original set, and her adaptation of a Hermann Hesse poem to music was impossible to resist. She played that twice. And it made us believers. A few weeks later on the last day of March, Alexandra and I followed Saskia to Bar 227. She appeared there in a qualifying round of the band slam contest "Local Heroes" and there was no question of our showing up to support her.
The Local Heroes event is a yearly band contest throughout Germany, with local chapters in major cities. Bands compete with each other in qualifying rounds, semi-finals and then a finalist event. The rules of the voting are simple. Each visitor is given an official event ballot. After all the bands have played, the ballots are returned, with visitors selecting their two favorite bands. On this night the two bands with the most votes would move into the semi-final event coming up in June.
The host of the event, Bar 227, is a tiny venue with a couple of sofas, a few arm chairs, and standing room. Seat cushions are scattered in an alcove off to the right of the stage. We took two cushions and sat up close to get the best view of the coming events. We ordered a round of fritz-kolas from the bar and snuggled in for the evening along with around 40 other guests.
Website: http://www.bar227.de
* * *
Saskia Maas
Saskia Maas was up first. I'd found out more about her in the time leading up to the contest. Saskia is a young singer-songwriter finding her way to a powerful voice. Judging by the list of shows at her website, she has taken every opportunity to hone her craft and gain experience, playing extensively around Hamburg in the last two years as well as participating in any kind of contest or slam event. She released a CD in 2012 "Wonderland" with songs mostly in English, but has since increased her repertoire with German texts, her native language. A new CD is scheduled for release in May this year.
Her songs are generally about moments and emotions, snapshots of life that for me bear a direct relation to the lost forms of poetic and allegorical literature in Germany such as Stefan Zweig or Hermann Hesse. As she played her set, we noticed again the remarkable synthesis of text, the warmth and depth of her voice and the harmonic, folk-influenced music. We were entranced from start to finish. A few of the highlights included the Herman Hesse piece "Die Welt unser Traum" (The World of Our Dream) and her song "Wonderland," a rare example of positive inspiration, in the sense of Steve Wynn's song "Believe in Yourself." She closed the eight-song set with the stunning "Für einen Moment," an embodiment of Erich Fromm's idea of being and having, a magical moment of experience that she'll not trade for any money in the world. Applause all around. It was obvious that her songs had connected.
Website: http://www.saskia-maas.de
* * *
Lion's Waltz
The next band was Lion's Waltz. I did some research beforehand and discovered a heavy metal hardcore noise band founded 2011. The Facebook page had 20 likes and very little activity, even from the band itself. Then again, maybe these are not the kind of fans who hang out in facebook clicking "like." Google searches found a few scattered references to gigs in Hamburg. There was nothing in Youtube. I had high anticipation for Lion's Waltz, as hardcore is a genre I know little about, having only heard it occasionally on university stations mixed into alternative sets.
Lion's Waltz is a four man combo. They arrived with a small circle of fans that must have comprised about a third of the guests. The band was announced and the microphone handed to the lead singer, probably not more than 18 or 19 years old, who introduced the group with the understated words, "We're Lion's Waltz". After a round of applause they broke into their first song. It was hard core, with charm. The lead singer, wearing a woolen cap, growled his vocals directly into the microphone, while pacing up and down in front of the stage, much like a lion in a cage –  the band grinding out a blend of metal riffs, steady rhythm, and noise.
Their fans, of the same age group, were sincerely enthusiastic, and the set had a certain innocence to it, played as if this were the only genre to exist. I have one hardcore track in my collection, a contribution by the Meat Puppets "Hair" on Monitor's self-titled debut (1980), and that's what Lion's Waltz sounded like. Between songs one of the contest hosts kept requesting "Summer of 69" from the band, suggesting some kind of inside joke. The band declined, saying they didn't play that anymore. They completed their set and enthusiastic applause followed. It looked a lot like first place.
Facebook: https://www.facebook.com/pages/Lions-Waltz/535691913113693
* * *
Äläx
Äläx was the next band up, so-dubbed because the two members of the guitar and drum duo share the first name Alexander. A few days before the concert I had a glance at their Facebook presence to discover a  space-themed band. "Interstellar Explorations" is the title on their page. Scrolling down I saw a photo of the band preparing their self-made concert banner, the band's logo along with a ringed planet on a black cloth. We watched as they put up the banner, as meaningful and effective as $100,000 stage scenery in setting the scene. Before long they were introduced and began playing. The set was a pleasant surprise, spacious sounds and galactic motifs cruising somewhere between rock and jazz, all instrumentals. "Reise nach Andromeda" (Journey to Andromeda) was a wonderful, nearly ten minute sound excursion.
I used to listen to Chopin on repeat while reading Kafka. Now I could imagine reading my favorite science fiction authors Robert Sheckley or Clifford D. Simak while playing this music on endless cycle. If you ask me, a non-musician, how to capture  a sci-fi mood in an instrumental delivery, I wouldn't have a clue of how to do it. That's what made their sound all the more amazing to me, that it so overwhelmingly succeeds. This is indeed the music you'd listen to on the way to a distant galaxy. The audience response was as enthusiastic as by Lion's Waltz and all the time I wondered why I hadn't heard of Äläx before.

Facebook: https://www.facebook.com/aelaexhamburg
 * * *
Metamorphonia
Metamorphonia is a dark pop singer-songwriter duo of Denis Scheither (piano) and Christiane Schmidt (vocals), as stated on their Youtube channel. I watched one of their videos "Ten Months" before the concert, and it looked promising to me. Now Denis and Christiane opened the set with a medley of two covers: Soundgarden's "Black Hole Sun" and Rammstein's "Sonne." I thought the vocal part was engaging and Denis' accompaniment thoughtful. The next song, "Dissonance" began with the words "Why must the flower slowly fade away" and goes on to become even more somber and pessimistic, about the dissonance that develops in a relationship. Next, Alex Dietz replaced Christiane on stage. Alex and Denis played two songs, including a piece Alex had written following the death of his father. To me it was something too precious to share in such a profane setting as a band contest. The three of them then joined for the remaining songs.
Altogether the set did not like me. It was more like three bands instead of one: Christiane and Denis, Alex and Denis, then all three together. Each constellation was a different kind of sound and feeling, with no real chance to catch on. I'm not sure I heard right, but at one point during the set Denis wondered aloud to the audience, "Why does everyone think we play sad songs?" He invited everyone to visit the band's Facebook page and to write, even if with constructive criticism, so I am hoping that my words here are not too harsh, and maybe somewhat helpful. I think Metamorphonia should decide in which line-up they want to play, and then develop their sound with that in mind. Judging by the applause, the audience seemed not to share my reservations.
Facebook: https://www.facebook.com/metamorphonia
The Voting
The emcee announced it was time to vote, thanking the bands in the order they had played. Saskia Maas, Lion's Waltz, Äläx and Metamorphonia. Saskia's applause was the least loud of all, but that may have been an effect of being announced first. The second time an audience responds it is usually louder because everyone wants to outdo themselves. Still, it made us nervous as to the outcome. Judging by the levels of applause, it still looked as if Lion's Waltz had won the evening.
It took a few minutes for everyone to write in their votes. Alexandra and I both voted for Saskia, and we agreed on our second vote as well. I won't reveal which band it was, but in the end, that second vote appears to have made no difference. When the audience was finished dropping their ballots into the cardboard box on the bar, the contest hosts took the container into the back room to count out the ballots. The two bands with the most votes would go on to the semi-finals. Ten minutes later they returned to announce all the band names again, the same levels of applause as before – not a good sign for Saskia – then called the bands on stage for the announcement of the results.
They drew it out as long as they could, telling us there had been one overwhelming winner. "Not a band, but a project," as they put it. What could that mean? Finally they told us, it was Äläx. Enthusiastic applause. Now it was time to announce the second band to move on into the semi-finals. But something unusual had happened, they said. A tie for second place. After some consideration, the hosts told us, they had decided that both of these bands would go on to the semi-finals. The first of these, was not a band, but a project, they continued, drawing it out for all it was worth. Lion's Waltz, they finally revealed. This meant that Äläx and Lion's Waltz and one other band were still in the contest. That band was…… Saskia Maas. We were happy that she had made it to the next level. In the end, though, I don't think it is fair to pit such diverse styles against each other. Each band was good in its own way.
Epilogue
The largest concert I've been to was Pink Floyd in Dortmund, in the late 1980s, a mass event in a major arena holding the population of a small town. It was unforgettable. But it is not always the mass events that bring us the most joy or the most vivid memories. These can be found in the small venues with bands as yet unknown to the masses. It is the feelings and the moods that music evokes in us that we remember, intensified by intimate surroundings and reinforced by a far more personal connection to the artists.
————-
If you're in Hamburg the next weeks and would like to support the bands, the semi-final events are:
June 20th, 7PM, MarX/Markthalle (Äläx, Lion's Waltz)
July 5th, 7PM,  Marx/Markthalle
July 18th, 7PM, MarX/Markthalle (Saskia Maas)
July 25th, 7PM, MarX/Markthalle
Best of luck to everyone!
Complete line-ups and additional events:
https://www.facebook.com/localheroeshh
April 28, 2014 2 Comments
 ………………………………………………………………………
The Amazonian Water World

 by Robert Walker
"One must imagine Sisyphus happy."
The Myth of Sisyphus, Albert Camus
The barge slogs forward, dodging the silhouettes of the islets that lead to the main channel of the Xingu River.  I stand at the bow, a gray glow filming the banks of the ferry ramp of the small Amazonian town, São Felix do Xingu, now ten minutes behind us.  My two Brazilian colleagues, Eugenio and Rita, are back in our pick-up truck bracing for the 100-mile drive to Vila Central, a tiny hamlet in a region of Pará State called Terra do Meio, covering some 30,000 miles2. 
Our hope is to find active logging in Vila Central, so we can talk to loggers about the roads they build, which lay waste to the Amazonian forest by opening it to development. How do they choose their routes? How much equipment do they need and how many men? 
And most importantly for us, although something we dare not ask, how do we stop them?
Such questions we've been trying to answer for the past three summers of Amazonian field work for the National Science Foundation. Eugenio, whose grant dollars fund our project, is fortyish and of Japanese descent. A former student of mine, Eugenio now holds a faculty position at the University of Texas in Austin. Rita, a few years younger than Eugenio, hails from Salvador, the Brazilian capital of candomblé magic. Rita's chosen the path of science, however, and is close to finishing her PhD at Michigan State University. As for myself, the comfort of meditating on my past experiences will soon trump the adventure of accumulating new ones. But not today.    
On leaving at 5:00 a.m. to catch the ferry, Chico, the hotel owner, greeted us at the reception desk. "So where you off to?"
            "Vila Central," Eugenio said.
A hearty man in his fifties with a shock of white hair, Chico proceeded to give us the lowdown on Vila Central. Its leading citizen, an acquaintance of his who owned the only hotel in town (where we'd have to stay), had killed someone in a bar fight. The brother of the victim wanted payback and hired two pistoleiros, or gunmen, to even the score. And so it was that only two weeks before, there'd been a shoot-out in broad daylight, both hired guns going down before the superior firepower of the hotel owner's bodyguards. The aggrieved brother had sparked a Kill Bill convergence of pistoleiros on Vila Central, with promises of a reward for whoever could complete the job.
Talk about his old friend got Chico loquacious about the past. He'd started out in Terra do Meio too, but his wife talked sense into him, so they sold their claim and bought the hotel. Chico said the forest was beautiful but deceptive. You never heard gunshots, only monkeys and squawking parrots. You never saw bodies, only trees and colorful flowers. For every murder that made the local papers, another five went unreported. The forest was filled with hidden bones.
A horn blasted outside.  Jefferson, the driver, telling us to hurry. 
As we left, Chico called after us, "Watch out for Carlos Ferreira.  Big time rancher.  His pistoleiros communicate with walk-talkies and any strangers show up, they wanna know why."
            "How do we know it's Carlos Ferreira?"  I asked over my shoulder.
            "100,000 head of cattle.  A ranch as big as the world."
We've driven for four hours over a rutted dirt road, the main thoroughfare through Terra do Meio. Officially dry season, the sky's nevertheless begun sucking up moisture through shades of gray, from the silver-blue morning to the pewter of massing clouds, with rain. Dry season's only a little less wet than rainy season in the Amazon Basin. Heat in the humid tropics hardly needs description. Suffice it to say that as we bump along, I pass in and out of thermal stupors. I feel like what water must feel like as it evaporates, a sweaty mass being boiled into humidity.   
Over the past few days in São Felix do Xingu, we've gathered intelligence on Terra do Meio. Of specific interest is that a logging firm, Peracchi, built most of the smaller roads around here about ten years ago. These small roads, so-called unofficial roads, are the ones we're studying. The federal government has crisscrossed the basin with maybe 50,000 miles of "highways," just glorified tracks of dirt that every once in awhile get graded. This might seem like a big number, but loggers have built ten times that amount, literally shredding large parts of the forest. This is perhaps the single most important factor in bringing basin-wide deforestation to an area the size of Texas.
Unfortunately, Peracchi's left, so our objective is to talk to other sawmill operators (the reason for our trip to Vila Central), or to antigos moradores, "old residents," typically poor subsistence farmers who've long lived in the region and can be quite informative. It's proving hard to find them in Terra do Meio, though. Here, almost all the land has been fenced by ranchers.
But now we drive along a rather wild stretch of terrain. We know from our maps and satellite imagery that smaller roads form a spidery network only a mile or two off the one we're on, and we're getting damn anxious to find someone to talk to about it. Miraculously, the roadside vegetation opens with a cut. We stop to reconnoiter, then drive in.
The cut widens as the trees rise to a tall, emerald canopy. But this doesn't last, and we quickly reach a large slash field still smoking in places, burnt debris in broken heaps. The lonely wattle shelter stands two hundred yards away, its dun color blending with the burnt forest behind it. A clothes line tells us that people live there, so Eugenio, Rita, and I get out, leaving Jefferson to tend the vehicle.
On approaching, Rita claps her hands, and an old woman and teenage girl appear at the doorway. The old woman has a face so wizened it looks like it might crack. The teenage girl, no more than fourteen, is dark-skinned, pregnant, and holds a baby boy at her hip. Eugenio explains the purpose of our visit to the old woman. When she doesn't respond and continues staring off into space, he switches to the girl, who invites us in. We sit as best we can on the hardpan floor, using sacks of rice as elbow props. Rita pulls a bag of candy from her backpack and hands out pieces. It's dark inside, and a dirty sheet partitions where we sit from the bowels of the house.
Eugenio extracts the satellite image from the map-tube and spreads it on the ground. To the girl he says, "This is a satellite image.  Do you know what a satellite is?"  
Nodding yes, she squats beside Eugenio, and in a moment brings her finger down to the slash field out front, plainly visible on the image.
"This is Peracchi's land, right?" Eugenio asks.
"Absolutely not," claims a tired male voice, rising in mysterious utterance from behind the sheet.    
This startles us, and we pause to see what else the voice might utter. Finally, Eugenio asks, "Then who's land is it?"
"It's our land," comes the tired, worn voice again.  
With this, the sheet ripples and an old man staggers out. Dressed in raggedy shorts, he's close to seventy, and years of tropical light have burned his freckles into cancerous tattoos. 
"I am Jorge, Jorge Silva de Bom Jesus, from Maranhão."
He shuffles up to each of us, taking our hands in his. "So you want to know who owns our land?"
Eugenio tries to reassure him. "Señor Jorge, we're just researchers –"
But Jorge cuts him off. "We arrived twenty years ago and claimed this land, as God is my witness. We came when there was nothing but dense forest and jaguars, malaria." Jorge pauses to swat a fly. "We survived by the grace of God. My poor wife broken down by hardship in Maranhão –"
………………………………………………………………………
AMAZON V10N2
Robert Walker's Amazon V10N2: My photos are shot with a Nikon D90. Sometimes, I can afford a leisurely approach, as when composing shots of the natural world. The photography of human subjects requires greater care, and empathy, however. Issues of personal security also arise, in which case photographs may be taken in haste from a moving vehicle. On this trip, several indigenous tribes had barricaded parts of the Transamazon Highway passing through their territories, where they demanded a toll for passage. We were warned in advance about this, and told in no uncertain terms to keep our cameras hidden. In such a situation, photography can be regarded as a hostile act, and lead to sequestration.
"My photos are shot with a Nikon D90.  Sometimes, I can afford a leisurely approach, as when composing shots of the natural world.  The photography of human subjects requires greater care, and empathy, however.  Issues of personal security also arise, in which case photographs may be taken in haste from a moving vehicle.  On this trip, several indigenous tribes had barricaded parts of the Transamazon Highway passing through their territories, where they demanded a toll for passage.  We were warned in advance about this, and told in no uncertain terms to keep our cameras hidden.  In such a situation, photography can be regarded as a hostile act, and lead to sequestration."    
………………………………………………………………………

Rita interrupts, backing all the way up to where we should have started the interview. "Señor Jorge, we're from the university, and we're here to do research on roads. Who builds them, how they benefit the community. We only have a few questions, but you're under no obligation to answer."
Jorge smiles agreeably, showing pink gums, and nods. Eugenio kneels beside the image again. "Señor Jorge, we only want to know about the roads. How they got built, who built them."
Jorge scratches his head. "Roads?  Why would I have a road?"
Before I realize it, Eugenio's rolled up the satellite image and standing. Rita and I exchange glances; this isn't the patient Eugenio we know and love. Still, it's obvious there's no useful information to be collected here, so we get up too and take our leave with Eugenio.
Stepping from the shack, we turn to say good-bye, seeing that the family has followed us out. Señora Silva de Bom Jesus wants more candy, and giggles when Rita gives her the bag.
"Where you going?" Jorge asks, like he's only just now aware of our presence.
"Vila Central."
"Vila Central!" he shouts. "You can't go there. Only pistoleiros go there."
"We're only researchers," Eugenio says.
Jorge shakes his head. "You see the hotel owner, don't touch your belt, your pocket. He'll get the wrong idea."
"How will we pay for our room then?" Rita wants to know, worried.
We drive for an hour without saying much. It's starting to feel like last summer, and the summer before that. In fact, our past two summers in the field have been a bust. Luckily, Rita's dissertation doesn't depend on the information we're collecting. But Eugenio? As an untenured assistant professor, a botched-up project for the National Science Foundation could spell professional doom. And me? I'm tenured, but that's never stopped Bill O'Reilly from making a scapegoat of someone. 
As recently as five years ago you could talk to anyone out here. You always got a cup of coffee, a slap on the back. But then the Brazilian government cracked down on illegal logging and the recession hit, and thirty thousand sawmill workers found themselves without jobs. Now, anyone with the appearance of a researcher, carrying laptop computers and satellite imagery, is suspect, probably an environmentalist, who loggers blame for not being able to steal as much wood as before. The fact that Eugenio, Rita, and I are environmentalists makes it ethically questionable to deny it if asked, but essential for reasons of personal safety.     
In the midst of my brooding thoughts, I wake to the changing landscape. Giant hands seem to have yanked the trees out, then carpeted the soils with luxuriant pasture grasses that stretch to dark lines of forest on the horizon. And all of this beneath blue savanna skies without the clouds that are massing elsewhere in Terra do Meio. The glint of new barbwire speaks of deep pockets, as do the healthy-looking Zebu cattle clustered around mahogany drinking troughs. Carlos Ferreira. It's like a tropical Montana with its stunning contrasts of greens and blues.
The odometer shows that the ranch goes on ten miles.  Once we've passed it, the blue gives way to thickening clouds.   
Not long after, a small store appears on the edge of an abandoned pasture. We stop for a break and enter. A middle-aged man stands behind a scuffed-up counter, and a middle-aged woman, presumably his wife, sits off to the side, making notations in a spiral notebook. We ask for soft-drinks, which the man retrieves from a rusty ice-chest.
"Where you going," he asks, on serving us. It's a question with an obvious answer, since Vila Central lies only three miles ahead.
"Vila Central."
"You know what's happening there?" He chuckles like we might be idiots.
"Of course." Rita says. "But it's obvious we're researchers from out of town."
The man shakes his head. "That's the problem. The best pistoleiros aren't obvious. The hotel owner's already killed two. You're dead-ringers for what he's probably worried about now. Government research-type pistoleiros."
"Is there any logging there?" Eugenio asks.
"Oh yeah. They've had a big run on coffins," the man says, although nobody laughs. 
As we pay and start for the door, the woman adds, "Even if you don't get killed in the cross-fire, you think those pistoleiros are gonna leave witnesses?"
We climb into the truck and head-off.  But Jefferson hardly gets onto the road before he pulls over and stops. Sitting up front, Eugenio asks, "We gotta problem?"
            Jefferson hesitates, says, "Maybe we should put this off.  You know, for a better time."
            The words come out hard, but they express my own doubts.
            "There's not gonna be a better time."
"We can always come back next summer. Think Sisyphus here," I say, immediately sorry for making light of our situation.
"There's not gonna be a next summer." Eugenio's referring to the end of the project's contract period.
"Don't be so uptight. There's always a no-cost extension," I say, which is true, thank god. 
"Eugenio, let's just head out to the Western Transamazon," Rita says.
Indeed, we'd discussed this option last summer, on leaving the field with maybe two paragraph's worth of useful information. But everyone said we'd find what we were looking for in Terra do Meio, namely active logging. The Western Transamazon?  No one even knew if the road still existed.    
"When's the last ferry back to São Felix do Xingu?" Eugenio asks Jefferson.
"Nine p.m. We can just make it."
The interior of the truck compresses. I hear Eugenio breathing as I gaze out my window, watching vultures wheel through the gray sky.
"OK, the Western Transamazon it is," Eugenio says, although not too quickly and in a voice that's barely audible.        
Rita and I are sitting in the Marabá airport lounge. It's hot and crowded, and the chairs jab your back. Eugenio's off at the men's room, where he's been for the past half hour. He woke up sick yesterday in São Felix do Xingu, and our overnight bus ride to Marabá was sheer misery for him.   
We're waiting for a flight to Santarém, to get past our fiasco in Terra do Meio. Our plan is simple, to drive the Western Transamazon Highway. This requires that we fly to Santarém, where we can pick up another truck and a new driver.      
"I think we should go to Belém for a few days. Let Eugenio get his strength back," Rita says. Belém, the big city at the mouth of the Amazon River, has physicians, hospitals, etc. Rita's right. You simply can't fool around with an ailment out here, far from medical attention.
"Good idea, but he's never gonna go for it."
Rita frowns at the truth of the matter. "I know."
"At the very least, we keep a close eye on him," I say. 
"Agreed."
Eugenio rejoins us and sits down. His face has a spectral look, and I can't tell if it's from stomach pain or because the toilets are backed up. 
After a minute, I cast a sidelong glance his way and say, "Let's go to Belém. Just for a few days. You gotta get your strength back."
Rita piles on. "Come on Eugenio. This could be bad out in the field."
But Eugenio, project leader, cuts us off. "We're going to Santarém."  
Rita and I have yet to pinpoint how Eugenio got sick. I'm betting it has to do with the return from our ill-fated trip to Terra do Meio. As a consolation prize, Chico invited us to go fishing. I declined in order to work on my field notes, but Eugenio and Rita spent the next day heading up the Xingu in a small runabout. Upon their return, they dropped off their catch to be cooked for dinner at a local restaurant owned by one of Chico's friends, Lúcia.
It was with great expectations for fresh fish that we set off later that evening. The restaurant was a modest place, perched atop the riverbank, with two dining tables in front of a flat screen TV showing the latest Brazilian soap opera. Across from the dining area was a scratched-up pool table still doing good service. This meandering structure was quite open to the elements, and raised on a cement foundation over pounded dirt. The owner, Lúcia, a buxom woman with the energy of a breaking wave, helped us make our cachaça choices at the bar, its varieties set out in mason jars beneath a fifteen-foot anaconda skin.
Cachaça, a cane-based liquor that tastes like sour rum, is a Brazilian national pastime, and Lúcia prided herself with the best selection in São Felix do Xingu. For starters, there were the juice-based mixtures featuring cachaça flavored by all manner of tropical fruits. But there were also the zoological cachaças looking like laboratory specimens, the clear amber of the alcohol discolored by animal fluids. Thus, in addition to the botanical cachaças, we improved our palate with crab cachaça (a very big crab), snake cachaça (possibly venomous), turtle cachaça, armadillo cachaça, and monkey head cachaça. 
Perhaps it was the discovery of a taxonomy of cachaça that had eluded science to this point that encouraged me to drink more than normal, as did Eugenio. Rita remained smart about it and only sipped mineral water. As for the food, this was long in coming, and involved a rather labor-intensive process, with all manner of people walking in and out of the kitchen, girls, boys, men, women.  Lúcia came to our table repeatedly, giving us hope that the food was close at hand, exchanging pleasantries with Chico, and bringing with each excuse another shot of booze.
The food arrived as the evening deepened towards midnight. Rather small plates were set before us, piled with what looked like deep-fried chips. The appetizer. Ravenous, I dug in, allowing myself to suck through the greasy crisps of whatever it was that had been carbonized beyond recognition.
When another serving of the appetizer came our way, I turned to Eugenio and Rita, suspicious. "What did you catch?"
Before they could answer, Lúcia charged our table to ask with chefly pride, "So how do you like the fish?"  
Seven days out of Santarém and 1200 miles from São Felix do Xingu on the Western Transamazon, we're waiting for the ferry now loading on the left bank of the Aripuanã River, the final crossing on our jog to Vila Santo Antonio do Matupi. We left the small town Apuí this morning a little before 8:00AM. Now it's early afternoon and the yellow blue sky is glowing. I've hiked upstream along a narrow trail. Rita's down at the ferry ramp, while Eugenio remains in the vehicle with our driver, Paulo, still sick, but mobile. 
On reaching a boulder, I hop up for a look. The water's the color of brown jade from the amber sands beneath. Just offshore, it spills over a granitic table graced with vegetation that looks gardened. A Mercedes-Benz truck stacked with sawn wood has just boarded the barge, about a quarter mile across the river. This is our first hint of logging since leaving Santarém a week ago optimistic, an optimism that diminished each day with the towns we passed through, none of which revealed even a fleck of sawdust, Ruropolis, Miritituba, Itaituba, Jacareacanga, and Apuí.   But now it looks like maybe, just maybe, we're close to the logging frontier. I breathe a sigh of relief.

Sawn wood on the Aripuanã River.
In fact, we met two loggers in Apuí just before leaving. Ivo, the owner of the place we stayed, Hotel Guarani, introduced us to fellow guests, João and Miguel, while drinking coffee on the breakfast patio. As with Chico in São Felix do Xingu, we'd come to know and like Ivo, and ended up telling him a lot about the work we do. 
"You're interested in logging," João said after Ivo described our research in an innocuous way that suggested loggers provide a social service with the roads they build.
"Yes," came our eager response.
João leaned back in his chair. He wore wire-rim glasses, and his fingernails were manicured. "You know, we get blamed for a lot, but it's not us."
"We're not environmentalists," Eugenio said, trying to reassure him.
"It's the rancher who does the damage. Just so he can show productive use to grab land." João glanced at Miguel, who wanted to eat, not talk. Miguel made up for the muscle mass that João lacked, and was dressed in a pair of worn jeans, tee shirt, and work boots. 
"We're the ones teaching the government how to manage the forest," João continued. "We only take a tree or two, so the rest remains behind for the ecosystem." 
"That's certainly the way it needs to be done," Eugenio said.
"You're heading for Vila Santo Antonio do Matupi?" João asked, whiplashing us with his change of topic.   
"Yes," we said. 
João picked up his napkin and dabbed his lips as if they were sore. "You'll see logging there but be careful. The government has made the loggers feel very insecure, so they've had no choice but to hire pistoleiros for protection." 
We arrive in Vila Santo Antonio do Matupi at 5:00 p.m. Its unpaved streets release clouds of dust at the slightest provocation, and the businesses look like a spaghetti western set built cheap. We find a hotel, easy given lack of choices. Ours, the "Tropical Hotel," is a concrete horseshoe pitched around a courtyard fortress-style, barricaded by the front-desk. The rooms have metal doors. I unpack to take a shower.
The water falls from a piece of PVC piping, neither hot nor cold, which is fine by me. As the pockets of hidden heat dissolve from my body, I feel myself condensing into the coolness of my own private rain. But I also feel a new wetness licking my ankles, and look to see the water surging, the sewer regurgitating its contents back at me. I jump out fast and scrub my feet in the sink, then douse them with rubbing alcohol.
We head out for dinner at 7:00 p.m., the only restaurant in town, a cinder block cube attached to a wing of rooms available at hourly rates. We choose an inside table to escape the dusty street, and the patrons drinking beer on the slab of concrete out front that serves as a porch. Dinner sits behind the scuffed plastic of a pint-sized buffet, chunks of vegetable matter, limp spaghettis that look like intestinal worms, and chards of meat floating in ooze. 
We serve ourselves. The waitress, an attractive woman in her thirties wearing spandex shorts and a sports bra beneath a sheer tee shirt, takes our drink order. As I pick through my food, I soon find that what I've set aside for the trash bin (or to be recycled through the buffet) forms a larger pile than what's edible.   
Shouts outside distract us. The slurred profanity of a man, the high-pitched anger of a woman. Our waitress storms in from the front porch and disappears out back, just as a shirtless man materializes at the entrance. About fifty, his black hair glistens with gel, and his once muscular frame has sagged. He dances his bloodshot eyes about the dining room, then leaves, his first step uncertain.
Eugenio looks at my plate, sees me lifting a fork with farofa. "Don't eat that.  It's bad." 
In that I'm already chewing a mouthful, I feel betrayed by the belated warning. Thank you, Eugenio. And you too, Rita. Thank you very much. I discretely empty my mouth into a paper napkin, but the rancid taste remains like a tattoo of formaldehyde.
We finish eating. Paulo, who's smartly tracked down a street-side grille, drives us back to the hotel. I brush my teeth, then collapse in bed wondering when the nausea will hit. I wake next morning surprised I haven't spent the night near the toilet. I grab my camera and head out at 6:30 a.m. 
Across the Transamazon Highway in front of our hotel, I contemplate a crooked two-story building with a sign indicating the presence of a homeopathic specialist capable of adjusting spines and reading fortunes. Gazing east and west, I note something curious, which is the complete absence of dogs. Most of these small frontier settlements have more dogs than people. Then it hits me. The rubbery meat of the buffet last night. People here eat dog. And their customers, too.     
We begin day one in Vila Santo Antonio do Matupi driving its dusty streets at 7:30 a.m.  They lead us past the usual assemblage of raised wooden shacks beneath shady mango trees. Trucks loaded with logs sit in front of a couple of them. Eugenio lifts his camera to take pictures, something we've done hundreds of times. But the town has put us on edge, and I'm nervous as Eugenio starts shooting.
When I hear the motorcycle coming from behind, I give the warning, moto. Eugenio snaps his camera down, and we turn to look. Pistoleiros use motorcycles to approach their targets fast, and escape with ease, off-road if necessary. Rita notes with relief that he isn't wearing a helmet, de rigueur for pistoleiros. Many Amazonian towns have ordinances against them because of the anonymity they provide drive-by shooters. 
Done with our photography, it's time to get to work. Eugenio instructs Paulo to head east on the Transamazon Highway, where our satellite imagery indicates an easily accessible network of logging roads. Just outside of town, we stumble on an active sawmill, its patio stacked with mocha-colored logs, mahogany, which is now illegal to cut and incurs a very large fine. We turn down the road beside the mill to reconnoiter the primary forest, only a hundred yards away.
As if to punctuate this happy turn of events, a motorcyclist roars past. That he isn't wearing a helmet puts us at ease. We follow, and once inside the tree line come immediately upon a logging truck allowing narrow passage beside a bushy hedge, several men tending to a tree they've just felled. Past the truck, we turn our attention back on the road, a trail really, noticing the motorcyclist again. He's stopped and turned his bike around to face us, maybe fifty yards away, and there isn't room to pass on either side of him.
Unsure as to what to do, we inch ahead, and once in earshot he informs us we're on private property and must leave immediately, which is ridiculous because all of this land, every square inch of it, is terra devoluta, land belonging to the federal or state government that hasn't yet been declared for public or private use. 
Paulo negotiates a three-point turn, and we come back upon the logging truck, still situated across from the hedge. At that instant, a skidder charges the forest, followed by a pick-up truck, and there we are, trapped. 
Maybe a minute passes, I don't know. But after what seems like a long time, Paulo puts the truck in reverse and backs up, at which the skidder shoots ahead, its metal claw raised. Just before smashing into us, the driver veers to the side and nearly rolls over. Now the pick-up comes forward and stops, giving us barely enough space to pass beside the logging truck. Paulo shifts into gear and releases the clutch. 
I'm riding "shot-gun," the irony of which isn't lost on me, and have a good view of the guy in the pick-up, who's heavy through the shoulders, in his mid-forties, and wearing a wide-brimmed straw hat. Behind him is a dark space where he's covered the back cabin windows with aluminum foil, creating a void of perfect concealment. As we bump towards him in first gear, and as I prepare my perfunctory smile to be directed his way through a window I plan to keep shut, I keep thinking about what a splendid target my teeth will make, a gleaming bull's eye through the tinted glass.
The man we face, the logger who's claimed the land we're trying to leave, land he has no right to claim, stares through his open window slightly hunched, watching us pass with shark eyes. This man, and his companion in the back whom I conjure out of fear but who certainly exists, are no doubt little concerned about the consequences of shooting university professors, because it would never occur to them that university professors might be out here doing research. The only people snooping around out here would be other loggers. Or worse, government "researchers" of some sort, looking for environmental crimes or land fraud. 
We drive by slowly, under a flag of truce.
Once back on the Transamazon Highway heading into town, Eugenio says, "I think that was probably a close call."
Coming from Eugenio, the most imperturbable person I know, the admission chills me.  
Vila Santo Antonio do Matupi isn't a place with the restraints to human impulse you need to build a sense of community. And the absence of law has undermined any willingness to give the benefit of the doubt to strangers. No high school football team. No cops. We manage to escape the logger and his men because he fears reprisal.
But our escape presents an immediate dilemma about what to do. We can't stay in Vila Santo Antonio do Matupi under the circumstances.  Our truck is easily identifiable and in all likelihood the logger has taken us for rivals he'll have to confront. If he suspects we're researchers (i.e., "environmentalists"), it could be even worse. Thus, we have two options. Either go back the way we've come, or push west for the Madeira River and the town of Humaitá, close to Porto Velho with its airport. Humaitá was our destination at the outset, but we don't know road conditions in that direction, and now have a friend in Apuí.
We opt to head west and leave, after less than an hour's worth of research on the frontier it's taken us three summer field campaigns to discover. Stopping at the hotel for our bags, we clear out by 9:30 a.m. Five minutes later, the forest engulfs us, and soon it's as if we've joined one of the first penetrations of the basin, so wild does it feel. In fact, we're passing through the indigenous territories of the Parintintin and Tenharim peoples, somewhere hidden in wild seclusion.
Although I revel in the green majesty of the forest, cut through every half mile by streams of crystalline water running over beds of golden sand, I begin to doze from fear-induced exhaustion. It's as if gravity has sucked me into a dark capillary. I surface to Eugenio's shout, Macaws!
Paulo pulls over, and we come to rest beside a swamp where Buriti palm trees stand like totem poles, their tent-sized fronds glowing green in the morning light. Husky squawks draw my attention to a rotting palm with a knocked off crown. At the very top stands a majestic blue macaw, its chest feathers with a burst of yellow against the bright blue sky. Another bird clings to the bark with claws and beak, inching to the summit to join its mate.
As they squawk at each other fifty yards away, other macaws fly from the background forest, pulling their huge wings through the air like swimmers doing laps. We've already seen a fair number but this is different. These birds don't know enough to be afraid.
On watching the macaws, I'm a boy again in the woods with my father, feeling the magic of nature with its happy connection to all living beings, which I still know exists and try to show my children, time permitting. On watching the macaws, I want to shout for joy, to express myself in raw wonder. I want to blow bubbles and be bubbles, riding on the wind.
But I settle for lifting my camera and taking pictures until my finger hurts. One macaw, then another, and another. Macaws individually and in multiples, climbing up and down the palm trees, buzzing us so close we can practically touch them. After maybe half an hour of this, I bring my camera down, see that Eugenio and Rita have also finished. We climb back into the truck and after a few exclamations fall into private meditation.     
Sometime later, we arrive at the landing for the ferry across the Madeira River. On the banks over a mile away, we see buildings in the hazy distance beneath a watchful church spire, all of it dun-colored in the humid light at 4:30 p.m.. We're going to make it to Humaitá, and knowing we'll be on the other side of the huge river by nightfall puts my mind at ease. I wonder how many forest bones we've driven past today, how closely we've come to finding our own final resting spot in a hidden patch of forest.
We bump our way into the outskirts of Lábrea, after slogging 120 miles through mud, the only vehicle on the road out of Humaitá.  Although the Generals of the military regime that opened Amazonia in the 1970s intended to traverse the entire Brazilian portion of the basin, they stopped in Lábrea, where they woke from their grandiose dreams to behold a malarial floodplain of interest to no one but mosquitoes. We hadn't planned to go there and it makes no sense whatsoever in terms of the project. But none of us could resist the end of the road, even Eugenio who's still feeling bad.
It was the worst drive of the trip. By 11:00 a.m. the sky had already faded from yellow-blue to the battleship gray of rain, not that it mattered because the Transamazon had already dissolved into ruts two to three feet deep in places. Ahead of us lay tracks where other drivers had fought their way through liquefied clay. Not all made it, and a few abandoned vehicles sat in the middle of the road like animals waiting to fossilize. As the rain began, Paulo engaged the vehicle traction and plowed ahead deliberately, pushing the wheel hard to correct the sliding, digging through the slop, zigzagging to avoid the roadside swamps and always moving forward without a moment's rest, just grim concentration. When the road finally smoothed out about ten miles from Labrea, we were glad that Paulo was driving.    
Emerging from a drizzle on the edge of town at 4:00 p.m., we see a jumble of shacks strewn beneath what appears to be a sizable monument. As The Transamazon Highway peters out, once and for all, beside a tiny plaza lined by empty vending stands, the monument comes into focus as a twenty-foot concrete statue of Mother Mary holding baby Jesus. 
Paulo parks at the plaza. It's late afternoon, so I'm content to sit here. But Eugenio and Rita jump out and head for a path leading away from the plaza. In a minute, I get out to follow. The path takes me to wooden stairs and a view across a shanty-town raised on stilts, stretching across the floodplain to the Purus River, half a mile away. I hurry after Eugenio and Rita, who've disappeared among the shacks, and find them on the edge of the shanty beside another stairway, this one to the floodplain. They're both rubbing on insect repellent, which can only mean one thing, that they're going down, which is outside the rule book because malaria hour is upon us.
I try to catch Rita's eye. She's supposed to be watching Eugenio with me, and a bout with malaria isn't what he needs. But Rita wants to go down, so she ignores me.   
Eugenio says with wonder, "This is incredible."
"Eugenio, you're sick for god's sake." 
"How many Brazilians have seen this?" he asks, undeterred.   
"Not many, and they all got malaria," I say.
It's getting late, and the proper course of action would be to find a hotel. But Eugenio and Rita descend the stairs without hesitation. I stew in my annoyance for a moment, then rub repellent on and follow down the stairs.
Grasses grow in profusion on the muddy soils, but leave a trail that snakes to where Eugenio and Rita are waiting for me beside an uprooted Brazil Nut tree that's washed ashore. The Purus lies just ahead, and in five minutes, we're there. 
My first impression is of mud and of ugliness, but the river's also beautiful in its raw natural power, the cut-bank on the other shore rising 100 feet, looking as if someone has chopped it with a knife, the trees above much taller than the bank, the openings between them with caverns of green light. This isn't the Xingu or the Tapajós, where water runs through hilly valleys and cascades across gardens of rock. No, the Purus River is a powerful current boiling through sunken terrain, the sideline vegetation reaching high to keep from drowning.   
I rise early, no more rested than when I went to bed.  We head for Porto Velho this morning, where we'll fly out, putting an end to our third summer of field work. It's 6:00 a.m. as I walk to the roof of our three-story hotel, to the empty breakfast patio with its view in all directions. Downstream half a mile, ant-sized people walk up and down gangplanks, preparing the riverboats to cast off. Upstream not far from where I stand, humidity screens the river, dividing the Purus into a mundane workaday world where boats are prepared for journeys, and a water world where land dissolves into steam.
I look east back the way we've come, across green flatlands beneath gray skies, wondering if they will clear today or melt directly into rain. I'd have never guessed on leaving Santarém that the forest I've come to know in the lower basin, with its rolling terrain like ocean swells, would ooze into mud-slicks with upland giving way to swamp and back again, following changes in elevation invisible to the human eye. Here, algal meanders seep into ponds where gigantic Buriti palm trees stand like totemic idols. Then, the land rises, the water drains, and the Brazil Nut trees cluster, their crowns in a high canopy. But the swamp returns with its watery catacombs and palm trees, set beneath steamy overcast.
I now see how deluded I've been in my long-standing presumption that the Amazon is just a very big Mississippi River dominated by the land on its edges, land under agriculture, land where children ride bicycles and factory workers produce their goods.   
Because it isn't.
The gigantic river can't be separated from the banks of its overflow, the marshes and swamps that ooze in all directions, the super-saturated air. 
I know this now because I've felt it in my pores, the cycle that drenches every map point. It starts at dawn as the forest roots suck the deep soil moisture, releasing the morning mists that fill the ravines with fog. Then, the sun boils the fog into clouds and the clouds into thunderheads that implode with torrential but short-lived downpours, so the moisture can replenish the trees before settling back into the soils again, to wait for dawn. 
A muffled clanging draws my attention from thoughts of water to the Purus River itself, where a double-decker chugs by, the noise of its engine like someone banging metal with a hammer. Seeing the vessel underway at sunrise brings me back to the summers of my youth, working fishing boats off the coast of Florida. I remember the balls of moisture, barely clouds, condensing through the morning, low enough to touch, practically, then the sucker punch of heat with the flaring of the thunderheads, the afternoon rain as certain as sunset, each stage a Buddha face in the unity of water. Then I "see it," what the trip out here has taught me, which is that Amazonia is a water world, an ocean.
But there's something else, too, which is that as an ocean perched on land, Amazonia is extremely vulnerable.
I'd witnessed the potential for catastrophe far to the east, on a ranch stretching for ten miles. It might have been our timing, which got us there after the sun had burned the forest mists completely off of Terra do Meio by the natural heating of the earth. But it might also have been that the pastures had broken the cycle, meaning the trees weren't there to suck the water from the soils, so the vapor wasn't there to form the clouds, leaving the sky a savanna blue, devoid of the moisture that had fed the forest ecosystem for millennia with rain.
My fatigued mind has run with its thoughts, which crash at last on a harrowing question, namely, that if this is happening in Terra do Meio, what about the rest of the basin, so much of it cleared already? Has enough of the forest vanished to push the whole system past its tipping point, to a gigantic briar-patch of fire-prone scrub? Or, do a sufficient number of trees remain to keep our hopes alive, to give us the time we need to walk back from the brink we seem so intent on hopping over?
I don't have the energy to think about it right now. I need to get to my room and pack, to start scheming with Eugenio about how we can justify a no-cost extension for next year.
But before leaving the roof, I gaze across the Purus River for the deep relief of knowing that a part of the world remains intact on the other side of its muddy water, an ecotone that civilization has yet to transgress. For me, the Amazonian water world isn't just an intellectual prop on which I've based a career. It's also a siren call to my primitive self, one I resist by turning from the river and bringing my thoughts back to the journey home, to the recognition we still haven't finished our project and now have new questions that need to be addressed.  One must imagine Sisyphus happy.
……………………………………………………………………… 
About the Author:
Robert Walker is Professor of Geography at Michigan State University, with a PhD from the University of Pennsylvania.  He divides his time between the U.S. and Brazil, where he holds a visiting appointment at the Federal University of Pará, in the Center for the Environment (Nucleo do Meio Ambiente). Walker was born in Hawaii, grew up in Florida, and has always looked south, not north, for inspiration.  The views expressed in The Amazonian Water World are his alone, and do not necessarily reflect those of the National Science Foundation.
Contact Walker at rwalker@msu.edu
Academic website:  http://web2.geo.msu.edu/amazonia/index.html
LiveScience Bio:
http://www.livescience.com/14753-robert-walker-fighting-deforestation-sl.html
March 1, 2014 Comments Off on Lifeblood of Brazil/CNF
–
Thukral & Tagra, Science, Mystery and Magic II (superman), 2011
………………………………………………………………………………………………… 
* * * * *
India's Art Rising Again
It took two decades, individual initiatives, and an art market boom for Indian contemporary art to finally find its place in the sun. 
 by Shreya Ray
On the southern edge of New Delhi lies the satellite city of Gurgaon. Once a mass of agricultural land (gaon means village in Hindi), and now the country's third-richest city, the story of Gurgaon encapsulates several other stories.  It tells for instance, of the transformation of a stuttering socialist economy to 'Asian tiger'; the mall-studded utopia alongside sprawl of slums, telltale to India's rising inequalities. Gurgaon is the story of decentralization – no longer does power and privilege reside only within the inherited bungalows of central and south Delhi, the noveau riche can buy his way into Gurgaon's glitzy high-rises. Gurgaon is the story of the outsider who made it big.
Gurgaon echoes the journey of contemporary art. Once confined and crumbling in the city's power and
geographical centre — the culture ministries, fine-art centric art academies – art found new language and resurrection only in the city's far reaches. With success, came status and the art that was once in the margins, was now in the spotlight.
Fittingly, Gurgaon is home to some of the biggest entities of contemporary Indian art – the country's first contemporary art museum, and some of its biggest stars. One such entity is GurgaonOne, a towering structure positioned between Old Gurgaon Road – the rundown rustic ancestor to Gurgaon — and Maruti Udyog, the factory of Suzuki, the Japanese car manufacturer that came to India in the early '90s. Dusty on the outside, and shiny on the inside, this architectural edifice of New India, is also the "office-cum-thinking space" of artist duo Thukral and Tagra, the youngest artists to have taken the world of Indian contemporary art by storm.
Dressed in fitted suits – one all-purple and one white with Jodhpur trousers – Jiten Thukral and Sumir Tagra reflect on how the position of their building says so much about their art, and indeed the current state of Indian contemporary reality. "The references to pre-liberalised India, the Maruti Suzuki showroom (which represents the start of a new era in the country), and the plush building itself, is the perfect place for us," says Tagra, through his trademark gold-rimmed glasses.
The office interiors are similarly balanced between this old, changing, and changed India: subtle grey walls, venetian blinds, and wooden flooring, adorned by colourful and quirky artwork by the duo: there's a wry comment on India's population problem, tiny cell-phones – a reminder of jet-setting urban India — etched on the wooden floors. When you sit down, you are greeted by the good old Indian beverage: the milky, light brown chai.
It's been a busy last week for the duo – first an opening of their exhibition 'Longing for Tomorrow' at the residence of the German Ambassador in Delhi, followed by a family function in his hometown of Jallandhar, for Thukral. "The two evenings were such contrasting affairs – in one we were being celebrated, in the other, I was asked by an uncle what I did. I'm an artist, I said. "But how do you earn an income?" said my uncle.
TandT
From V10N1, Shreya Ray, Art in India, Arken Installation
Last seen, Thukral & Tagra exhibited at the India Today show at Arken Museum in Copenhagen, and before that Centre Pompidou in Paris, Mori Museum in Tokyo, Kennedy Centre in Washington, as well as the Basel Art Fair in 2012. But instead of being offended by his uncle's question, Thukral recounts the episode with a chuckle, for this innocuous query posed by his uncle, is an essential piece of the India puzzle, a key concern in the work of Thukral and Tagra. Constantly tapping into the interplay between old and new, and the constantly changing definitions of India and Indian, is what informs the work of Thukral & Tagra.
In Longing for Tomorrow, for instance, they use the elitist brand of Meissen Porcelain from Germany trademarked with their brand of irreverence. They married the exquisite pieces of traditional German craftsmanship with Indian imagery with decidedly pop overtones. Every corner of the ambassador's home has been "infected," to borrow a word from the official event press release.
A few months ago, Arken Museum in Copenhagen had been similarly infected with their immersive installation. "Centred on the theme of migration, the entire gallery including carpets, chairs, artwork on the walls, pinball machines, and an iPad app were all playing on the notion of migration," says Thukral. The traditional Punjabi motif of the 'phulkari' woven into the carpet mimicked the patterns of an aircraft carrier to evoke the scores of Indians from the Punjabi community migrating to foreign shores. "The entire gallery was a cross between a pinball arcade and an airplane machine," says Tagra. The pinball, he says, stands simultaneously for, an antiquated machine, as well as young Indians, bouncing around the globe, constantly being pushed in different directions, be it tradition, modernity, religion, or family.
"Art is always a reflection of its times," says artist Subodh Gupta. "Renaissance Art was evidence of that time. Similarly, the art of today is a representative of people's lives, times, and artists work as a reaction to that life," says Gupta, seated on the second floor of his massive studio in Gurgaon.
Subodh Gupta, Untitled (Pot), 2004, Oil on canvas; 168×229 cm
Gupta, one of the biggest names in contemporary art, pays homage to the life of ordinary India using everyday objects like kitchen utensils to form spectacular installations. The utensils remain a recurring ingredient in his works, referencing at once India's changing economy, the link between rural and urban, (steel tiffin carriers are extremely popular in the takeaway lunch industry, herein also lies a comment on class dichotomy with the tiffin guys serving people in air-conditioned offices).
"These were objects our generation grew up on – now, hardly any kitchen features steel utensils, in fact in urban kitchens, steel utensils have made way for corel and china," he says. "My work addresses the mundane, but the mundane is an important signifier of its times," says Gupta, whose personal journey from Khagaul to Gurgaon, echoes that of contemporary art, from periphery to centre. Gupta's works have flown off international auction shelves – Across Seven Seas sold in 2006 for Rs 4.5 crore, Sunday Lunch sold in 2008 for Rs 1.86 crore, Untitled, a sculpture of family on Vespa sold by Sotheby's in 2007 for Rs 1.11 crore.
* (A crore is a unit in the Indian measuring system. A crore is represented by ONE followed by 7 zeroes, which is: 1,00,00,000. This translates to 10 Million.(10,000,000). [Wikipedia]. Thus, 1.11 crore/rupees is worth about $178,000.00 US.)
Historically Speaking
The year was 1999. Much before he became the name that people dropped, Subodh Gupta was a struggling young artist from Khagaul, Bihar, trying to make way in India's capital. At a workshop for emerging artists in Modinagar, an industrial town on the outskirts of Delhi, Gupta did a performance piece. Smearing mud and cow-dung all over his naked body, he laid down on the ground. The work was reference to his childhood and identity as a Bihari; it was also as well a play on the ideas of pollution and purity — cow dung is considered sacred in Hindu religion and is ubiquitous to the rural Indian landscape (although in urban India — which has shaken off many of its traditions — it is hardly something you would smear on your body).
This was the second-ever workshop for the artist-led Khoj International Artists Association which Gupta, along with 10 colleagues – including artists Bharti Kher (also Gupta's wife), Anita Dube, Manisha Parekh and curator, now Director, Pooja Sood – had founded in 1997.
The India of the 1990s was a very different place, says Sood. The country had just liberalized in 1991, and globalization, and its allies consumerism and communication were at nascent stages of development. The idea of art itself was very different. "Painting and sculpture were big; at a public debate, the noted painter Anjolie Ela Menon had dismissed the idea of installation art," says Pooja Sood. "Encounters with international art were limited to exhibitions brought in by the cultural arms of foreign embassies or the Indian Council for Cultural Relations; opportunities to travel abroad came only via personal invitations or scholarships offered by the Inlaks Foundation and Charles Wallace Trust. Public museums were apathetic and the few commercial galleries that existed, extremely conservative. The spotlight was not on India. We felt 'third world', isolated, on the periphery," says Sood, a few weeks after Khoj turned 15, in March 2013.
Khoj was set up as an "experimental art lab" — as founder member Anita Dube describes in the first Khoj
catalogue — a place where Indian artists began interacting, and where they could dialogue with artists from the sub-continent, and the rest of the globe. There was also special emphasis on establishing a dialogue amongst third-world artists. Some of Khoj's earliest workshops had a Japanese artist Fuji Hiroshi spending a week cleaning a sewer to enable goldfish to live, the Cuban artist Tania Bruguera collecting the workshop's used teabags to make comments on memory and history, or India's Sheba Chhachhi resurrecting personal stories of abandoned mill workers in Modinagar;  Anita Dube's work on human bones creating a crisis of belief for the Australian indigenous artist Fiona Foley, or the South African artist David Koloane's paintings contrasting his experience with apartheid. "In these workshops, stereotypes were challenged and cultural differences pried open," says Sood. The art historian Kavita Singh wrote about Khoj: 'Outside the market, beyond and before it, Khoj and other artists' networks set up in the past ten years in India have been a crucially important part of the experience of globalisation in Indian art.' In the years since, Khoj graduated from its workshop space from the outskirts of the city, to an office-studio space in another peripheral space: the Khirkee extension in south Delhi. Although located in the elite hub of the city, Khirkee itself is inhabited by working class and lower-income migrant groups.
Around the same time as Khoj was unearthing new artistic languages, three media practitioners were also out on similar quests. Monica Narula, Shuddhabrata Sengupta and Jeebesh Bagchi – formed the Raqs Media Collective in 1992 at a time "the idea of the artist was beginning to get examined," says Narula. "It was by the late '90s that it began to be extended to include wider aspirations, disciplines and media. We ourselves were trying to understand these shifts. With the advent of the internet and of new media art, the conditions of the production of art work came in for serious dissection," says Narula. Raqs has explored themes of urban experience, the idea of creativity, the narratives of history in their work, over visual, text, sound and architectural media.
By the early 2000s, the experiments of the '90s were beginning to pay off. The installation – which according to Tagra, even until a few years ago people didn't respond to, very much the outsider in the world of art – was becoming the new buzzword. Photography came into its own as an art form, as did video. There was also the beginning of performance art in India. "Artists of this generation had succeeded in taking Indian art out of its 'fine art' category, into a 'visual art' culture, says art historian and curator Alka Pande.
India was changing, and the idea of India was changing. "No longer were we about the exotic, the sensual, no
longer were we synonymous with 10-handed Durgas (a goddess)," adds Pande. The Raqs Media Collective, also around this time, began to receive invitations to participate in conferences, workshops and master classes in new media. "The decade from 2000 onwards was a very important one for contemporary art and culture in India. Initiatives like Sarai (the programme run by Raqs), like Khoj, and in the wake of our early interventions at Sarai, other groups, collectives, publications and coalitions in different places like CAMP in Mumbai, Periferry in Guwahati, Maraa and Jagah in Bangalore changed the scene in significant ways. All of these were done without the support of the state or the market, by leveraging grants, mainly from international foundations and networks. This created the climate of openness and experimentation that we see the Indian Art Scene benefitting from today," says Bagchi, Raqs. In the years following Raqs has showed works in Documenta, the Venice Biennale; as well as co-curated of Manifesta 7, The European Biennial of Contemporary Art which took place in Trentino-Alto Adige/Südtirol, Italy in the summer of 2008.
A scene from "Four Looped Videos. India Art Fair, 2012, Delhi (Solo booth, Project 88)"
Suddenly, Indian art was no longer relegated to the South-Asian section of international galleries, it was occupying central space in international art circles, says Pande. In 2002, Pande along with curator Gavin Djantis helped put up the The Tree from the Seed, the first-ever exhibition of Indian contemporary art in Europe, at the Henie Onstad Kunstsenter, Oslo featuring artists who in the years to come would become big-names in the world of Indian contemporary art: such as Subodh Gupta, Bharti Kher, Jitish Kallat, Reena Kallat, Anita Dube, Hema Upadhyay. In 2003, the Louis Vuitton flagship show in Paris opened with an exhibition called Indian Summer. In 2004, The Art Gallery of Western Australia, Perth organized Edge of Desire: Recent Art in India, a show of 37 artists encompassing various media. In 2006 Tate Britain started UBS Openings: Saturday Live Mumbai, putting together performances and visuals celebrating India's vibrant metropolis of Mumbai . In 2007, America joined the club with two big shows of Indian contemporary art in the United States: Public Places, Private Spaces: Contemporary Photography and Video Art in India curated by Gayatri Sinha, at The Newark Museum; and  Tiger by the Tail!: Women Artists of India Transforming Culture, at Brandeis University.
This period also coincided with the boom in the art market and art was now being seen as the best investment. "People would buy an artwork work one day, and sell it the next for a killing," says Pande. Being associated with monetary success also did lots for the status of art and artist.
The periphery found itself at the centre of attention. And in this era, India was found having entered the era of conceptual art and the politics of production. "The artist did not have to make any of his artwork himself or herself, he merely supervised it," adds Pande.
The Evolution of Praxis
February 2013 might well be the most important month in the contemporary art calendar of India: the country's first-ever biennale, Kochi-Muziris, in the southern-Indian port town of Kochi is in progress, as is the 5th edition of the India Art Fair. It's day-two of the art fair and the Speakers Forum, a private 'invites-only' enclosure, has a panel discussion in progress. Five artists are discussing 'Art as Self Realisation – Praxis in an Age of Flux': the Pakistani artist Rashid Rana, along with the local artists – photographer Dayanita Singh, Sheela Gowda, Anita Dubey, along with the biggest star in the contemporary art constellation: Subodh Gupta.
When Gupta takes to the stage, he points to a screen next to him. The picture on the screen is that of his installation displayed at the three-month long Kochi-Muziris Biennale. An enormous boat carrying dusty utensils, lanterns, an old television set, is suspended on a set of wooden stilts, in continuation of his preoccupation with ordinary objects. Gupta talks about the actual assembling of the piece, and the number of collaborators such a massive structure demanded. The discussion turns to the importance of collaborators, although Gowda makes the point that perhaps collaborators may not be the right word to use for the people who are essentially executors of your idea, cogs in the wheel of a machine driven by the artist.
Gupta's Kerala boat sculpture exhibited at Kochi-Muziris Biennale
The debate of the word aside, all artists acknowledge the use of collaborators/assistants on their work. For instance, Thukral and Tagra's work at Arken involved having locally-woven carpets, locally-sourced chairs, an iPad app, all of which were outsourced and their task was that of assembling each of these units into a piece of art. Raqs' solo show The Great Bare Mat and Constellation"at the Isabella Garden Museum in 2012 Fall had a piece called Drawings of a Conversation – a physical representation of the conversations the three have with each other – a web of lines woven into a carpet by three women in Bulgaria. Pande cites the book The Art of Not Making (2011) by Michael Petry on artists outsourcing production, which mentions Gupta.
In the 1980s, when the artist Vivaan Sundaram — possibly the only one of his generation — started conceptual art, nobody else was doing it, says Pande. "But with increased interaction with international art marked the beginnings of conceptual art in India," she says. Furthermore, a dialogue with international art has become common occurrence now. Atul Dodiya's paintings reference Russian constructivists and Picasso, Jitish Kallat's date paintings echo works of the Japanese artist Onk Wara, and Gupta famously pegged the "Damien Hurst of Delhi" by the Guardian, UK, in 2010 made 'Et tu Duchamp', a sculptural take on Duchamp's mustachioed Mona Lisa, L.H.O.O.Q., made in 1919.
Bharti Kher's latest solo show in Delhi in Janurary 2013- Bind the Dream State to Your Waking Life—has as its centerpiece, with the same title, a wooden staircase pierced through by two wheels, which says Kher, reminds her of Marcel Duchamp's Nude Descending a Staircase.  "In her piece, both the staircase and the wheels signify movement, but the wheels also interfere with the fluidity of time." This sort of tension created by contradiction is a favourite trope used by Kher. For the same show she did a set of sculptures called Portraits of Memory, gestural sculptures showing sari-clad women dancing or gesturing – the fluid and translucent sari fabric against the immobility of the sculpture. Kher draws inspiration from the French-American artist Louise Bourgeouis who subverted traditional feminine imagery in her works. Two gigantic mirror works, from her latest show, show shattered mirrors smothered in bindis. The bindi – a dot of colour worn by South-Asian women to symbolize fertility – used by Kher initially as a mere experiment, over time acquired became synonymous with Kher's work, and is now used by her to reference her own work. This piece too uses the idea of contradiction – the destroyed mirrors, symbolizing bad luck and domestic violence, versus the bindi, almost the maternal, healing touch.
Although now known for these installations that are simultaneously stunning and sinister, Kher started out as a painter trained in London. Only upon moving to India, experimenting over the years, did she increasingly get fascinated by the immense potential of material. Kher's studio in Gurgaon is where she keeps collecting everything from tea-cups, egg-shells, mirrors and more. "Each artwork is a combination of an ongoing thought, and perhaps some material that is around, but there is no clear answer here. The studio is like a great kitchen in which several things are on the boil at the same time. You plan to make something, but discover there's fresh vegetable that needs to be used – at the moment for instance, I have just remembered that I have some great clay I need to use fast," she says.
Individuals vs Institutions
"It's an interesting time to be an artist in India today – as it has been since its liberalization – yet in terms of institutional support, there is nothing," says Kher. It's only this year that the country had its first biennale, and this too, like Khoj, and some of contemporary art world's most exciting initiatives, was started by an individual, not institutions. "And it had a few glitches here and there, but the art world came out in full support, it was almost as though they were saying we are here because this biennale needs to happen. It reminded me very much of the first Khoj workshop," she adds.
While government institutions still treat contemporary art as a step-child – there is no museum dedicated to contemporary art in the country unlike Shanghai and Beijing which have about ten each, says Gupta – it is private initiatives that have fostered its growth. In 2008, Anupam and Lekha Poddar opened up their personal collection of contemporary art to the public.
Called the Devi Art Foundation, this is the closest the country has got to a contemporary art museum. The red-
brick building situated in the premises of a corporate office – its neighbouring buildings mostly godowns and offices – is the first physical space designed to foster conversations and ideas about contemporary art. "Our hope as a non-profit art space is to allow for ideas and works to grow, unbounded by commercial limitations; an art institution that encourages new ideas and works to be realized and shown, outside the scope of what the market dictates. Every vibrant art culture needs institutions and spaces that nurture this freedom," says Anupam Poddar. Every year, Devi hosts two exhibitions, alongside a host of talks and lectures, engaging artists, curators, critics, and connoisseurs. In 2010, Kiran Nadar, another private collector, opened the Kiran Nadar Museum of Art, with one branch in a south Delhi mall, and another in Noida, east of Delhi.
Simultaneously, a host of commercial galleries showcasing edgy, contemporary art have begun to open up in Lado Sarai, an urban village on the southern edge of Delhi. Lado Sarai- a narrow dusty lane dotted with art galleries– is Delhi's up-and-coming arts district. After liberalization, the one economic episode that has affected the art world – for the better – is the economic downturn," says Bhavna Kakar, Founder-Director of Latitude 28, one of the first galleries in Lado Sarai. "Once the economic crisis hit the West, the international art market started looking East, because this was one of the few places people had the money," says Kakar, who is also Editor-in-Chief of TAKE on Art magazine. To cash in on the interest in India, Kakar, along with other gallerists in the district organize an annual event called the "Lado Sarai Art Night" in which galleries open shows in one evening, with collectors, tourists, artists and art lovers turning the tiny lane a frenzy of activity. This year, Latitude 28 celebrated Art Night with a show on Pakistani contemporary art, at a time when political tensions were rife between India and Pakistan.
Avinash Kumar, "Boys at Food"
The margin is an interesting metaphor to use in context of contemporary artists as margins are what they seem to be constantly playing with. Avinash Kumar, a designer and visual artist says that instead of canvas or colour, his medium is a night-club or discotheque. Combining food and fashion, music and technology Kumar stared the visual art collective called BLOT (Basic Love of Things), and started producing art works as a background to electronic music. Kumar also started the Unbox Festival in Delhi, a festival premised on the idea of creative explosion and collaboration in contemporary art and design. "The idea of Unbox is to meet other people who feel the same way about the nature of art. Art is no longer one-dimensional, it is multi-disciplinary," he says.
Raqs Media Collective's curatorial venture in September 2012 was also on similar lines. The nine-month long Sarai Reader 09 – an intriguing concept in which the process of an exhibition coming into being is itself the exhibition – had mathematicians, writers, musicians and theatre persons, doubling up as contemporary artists.  Divided into four three-month long chapters – each chapter being a point of departure for a newer set of artistic interventions – the exhibition saw participation by artists living in London, Mexico city and Delhi, says Poddar.
The themes covered include migration, urban life, digitization, and of course, Gurgaon. One of the pieces called Cybermohalla Hub (CMH) is a building prototype covering 3×6 m area is structured entirely by rectangular frames and made in collaboration with Frankfurt-based artists Nikolaus Hirsch and Michel Muller. The CMH is a reference to resettlement neighborhoods in the city like Gheora in north-west Delhi and the size of government plots offered (3×6 m): resettlement neighborhoods becoming a presence in a city that is increasingly pushing out its working class population to the margins. Further interventions have all added to the structure: its contents and its exterior. "The idea was primarily to encourage creation and critical thinking about contemporary art. Typically most shows are centred on a theme – this was contemporary art for the sake of contemporary art," says Sengupta, Raqs.  This was also a way of getting ordinary people drawn into the contemporary art dialogue.
In contrast to Raqs approach to creating an environment conducive for dialogue on contemporary art, is that of Thukral and Tagra. "The common man in India doesn't really care about art or galleries, they just want to go into a mall, and they want to shop," says Tagra. Which is why, Thukral & Tagra's intervention on the subject has been rather simple: take art to the mall. Although a vast chunk of their work plays with brands and commercial images, in 2012, they made a dinosaur made of commodities for a collector in the southern city of Chennai, displayed at Phoenix Market City mall. "The dinosaur stands for many things at once – in 20 years, these commodities will be extinct as newer things will keep coming, therefore today's mall is almost tomorrow's museum. Then, the museum itself is a dying institution. The lines between mall and museum are blurred, as are art and commodity," says Tagra. When the work had been installed, the typical Indian-mall scenario played out there: hundreds of people gawking at the structure, incredulous and yet posing with their cell-phone cameras.
Commodity-hungry consumers had no choice but to devour art because there was no escape. When the periphery becomes powerful enough, the centre gets drawn to it, so much so, that you won't be able to tell the two apart.
(First published in Norwegian for Aftenposten K, June 2013).
About the author:
Shreya Ray is a New Delhi-based writer.  She has spent most of the past five years writing about art and culture. In April 2013, she quit her job with Mint, and is fully engaged freelancing.  Her website is: shreyaray.wordpress.com; you can reach her at shreyaray@gmail.com.
January 1, 2014 Comments Off on On Location/India's Art Boom